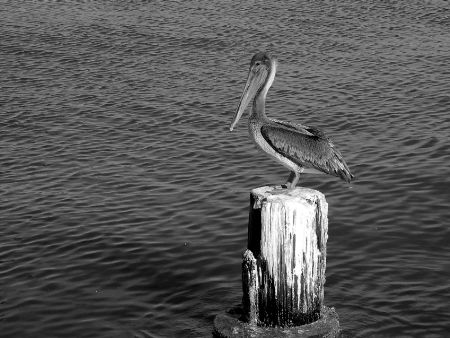 5/3/08-Sat.-The Wednesday night dream group started out well, with lots of friendly banter, but then a rather unstable, screwed up fellow there (who at the very least needs counseling in anger management) took some very minor things the wrong way, would not be calmed by the facts, and threw a yelling, ranting tantrum directed at me, apparently just because I met his projected profile for a target toward whom it was safe to explode. It turns out the people who were really crimping his style, if anyone was at all, were a couple of the more engaged and experienced women in the group, but due to his childhood history he feels he cannot vent to a female, so I was handy and got caught in the full fury of his attack.
As he was so absorbed in indulging his anger, he could not be reasoned with, and any comment of mine indicating he was wrong about me or my intentions, etc. just made his rage level rise, I basically stayed quiet with a minimum of expression while he finished his "fit," earning kudos later from one of the women leaders for having kept my cool, but leaving me with all sorts of resentful, angry feelings of my own, with plenty of mental replays of the incident and how I would like to have told the asshole off rather than just "take it." Because he gets away with this kind of "crap," not even the group leaders restraining him though he is at such times acting like a spoiled child, he probably thinks he was vindicated in his anger by most of the group trying to calm him down and sooth the situation instead of telling him what ought to be the truth, that behavior of that kind is unacceptable, and if he wants to repeat it or really cannot control himself better he had best leave our group.
While reenactments of Wednesday night's emotional scene recur in my mind, their tape-loop-like effects reinforcing my self-doubting, low confidence in social settings, leading to increased anger and depression, I am also still bothered physically by the throat and larynx problems I have now had for three or four months. They seemed to be clearing up well following my taking antibiotics my doctor had finally prescribed me a week or so ago. However, evidently consistent with the new guidelines for such medication, he only gave me five days' worth, with no refills. Too late to get another appointment before our trip up to WI, I find today that the symptoms are as bad as they were before the latest meds were begun.
These circumstances plus a higher stress level associated with trips to visit relatives in WI (Frances and I leaving early this coming Monday for points north), with whose schedules and personalities I do not get along so well, have me all in all feeling in several ways quite low.
Other than that, life is pretty good right now!
Am trying, via exercise, rest, and meditation, to get a better handle on at least my feelings, even if a better resolution of the health issues must now await our return from out of state, and perhaps seeing a specialist more efficient in treating my ailments than the primary care physician has proven to be.

5/4/08-Sun.-Am feeling significantly better today, almost looking forward to our trip to WI, due to begin about 8:30 in the morning.
It occurs to me that part of the charm of a trip or vacation, at least till too tired, is the chance to enjoy things more just as they take place than we normally do in our day-to-day living. So, if we would simply cultivate the habit of really attending to things right as they happen ordinarily, we might have a lot of the enjoyment of a vacation most any time.

5/5/08-Mon.-Despite a lot of heavy rain through which we had to drive earlier in the day, Fran and I arrived without difficulty this evening in Emporia, KS, roughly 600 miles north of Austin and about 12 hours after we had left this morning.
Along the way, we saw hawks and several Canada geese, also dramatic skies and landscapes. For me, the most striking observation, though, were the fresh blossoms from its rain darkened trunk and branches of a redbud tree, which in the light as I saw them, were exquisite.
After checking in at our motel and getting Puff settled, Fran and I went looking for a place to eat supper, finally settling on a Pizza Hut restaurant where, simple fare though it was, the service and vittles were just what were needed and wanted.
Following only a little TV and play with our pooch, I was ready to hit the hay too as Fran finished up her preparations to retire for the day.

5/6/08-Tues.-As in the famous line from Charles Dickens' A Tale of Two Cities, "It was the best of times; it was the worst of times," during my life so far, in so many ways it may be said that, for multitudes outnumbering all who had gone before us, things have never been better. Who would trade modern middle or upper class life even for the lot of a king a few centuries ago? Yet in this time too the world has witnessed the worst war ever, a several decades long stalemate between superpowers capable and willing to have launched so many stupendous weapons at one another as to bring nuclear winter to the planet. Now, though, there is the nearly imminent prospect of such global warming, due to imbalances from human intervention, that at least civilization plus a huge proportion of other life on our orb, and possibly too the survival of our kind, seem at stake.
We got underway this morning at 8:30. Both of us (all three if we include the canine) had slept well. The outside overnight temperature had dropped to a pleasant 58°F.
For our first meal of the day, we stopped at a Cracker Barrel restaurant, still one of the best breakfast deals around. We got to MO about 10:30, then reached IA around 12:45. On the way, we had noticed crows filling the niche we are used to seeing vultures command in TX, eating road killed vittles. An abundance of red-winged blackbirds were also much in evidence today. Spring, from today's vantage point, is here in full bloom, with new leafing out occurring just now, two or three months later than in Austin.
At the IA Welcome Center, we were pleased to both receive free donuts, in addition to complimentary coffee for me.
Roughly at 2:45, close to Ames, IA, we saw several bison in a fenced area near the interstate.
At 4:30 or thereabouts, we entered MN, and promptly thereafter we saw near the highway a number of elk in a fenced ranch enclosure. A little beyond that, we saw four large white birds on a lake, which Fran thought were pelicans, but that I tagged for being swans.
We went through a brief thunderstorm, picturesquely set against a wind farm.
Had supper in Owatonna, MN. About 6:45, we entered WI. On a roadside lake, I saw a loon.
Arrived at Trudy and Scott's farm at 8:30 PM, exactly 12 hours after we left the motel this morning.

5/7/08-Wed.-We had a good night, but the kids woke us up about 6 AM. Got ready. Then Cheryl was taken off to daycare. Jay and Violet left on the school bus. Trudy had taken the day off. Scott left for his vet clinic work (herd checks, etc.) soon after the kids had departed. Trudy then led us on a "north 80" hike through much of the woodlands on one side of their property. Their place this time was bisected by a series of small snow melt ponds and streams, in addition to the few present more or less year round. Hiking was slightly hazardous. The footing was uneven and slippery, especially a natural log bridge over a little creek ravine. Virtually every low point had a pond or swamp in it. We saw a forest jumping mouse, a pair of Canada geese, and some other large, low-flying birds (sandhill cranes, I believe). There were some ducks at a pond near Trudy and Scott's house. That pond is full of frogs which make a loud chorus together for about 12 hours a day now! And Trudy had showed me about 8 white-tailed deer before it was totally dark yesterday.
Jay showed me his duck painting. He has just won first prize in his age group for the state junior duck stamp contest!
We had some trouble from ticks. I picked up about a dozen just while we were in the woods this morning.
Scott joined us for lunch, and then we went shopping this afternoon, picking up groceries and over 2600 saplings to plant, a mixture of coniferous evergreens and deciduous trees, mostly hardwoods.
After we had gotten the kids from school and daycare, Jay and I looked after Puff, played Yahtzee, and made a Mother's Day gift for his mom, from a toy set of magnetic pieces.
Following supper, Jay and Fran played violin (Violet having practiced earlier), Scott got started moving horse manure to one of the summer garden areas, and Trudy and I cleaned up the kitchen.
Then most of us started the tree planting chore, getting about 10% of the new ones into the ground. Violet and Jay were quite helpful with this project. The kids all seem charmingly pleased by Fran's and my visit, apparently a really big deal for them.

5/9/08-Fri.-A busy day here yesterday. After breakfast, Fran and Trudy went in to work at Trudy's turkey research job. Some of the turkeys had to be weighed and other of their stats noted. Fran has helped her with that sort of thing before.
Shortly after they got back, Trudy got things ready and then we began a new tree planting project, putting several hundred into the ground before leaving to pick up the kids in late afternoon. Despite a special sun block hat and using sunscreen, I got enough solar radiation to turn my nose red, an unfortunate development. I try to be especially careful after the three deep skin cancer surgeries required, on my nose alone, in the first couple years post-retirement.
Following supper, we went out again, this time with Scott and the kids helping as well, though the youngsters actually were not much assistance this time, naturally preferring to play or fight, or they put the trees in poorly. Fran also stayed back at the house, not feeling like another planting session when already tired from the first one.
As Trudy, Violet, Jay, and I were going back to the field near the lake, where we were to plant more trees, we evidently disturbed some deer. Five large white-tailed ones ran across the field and all the way to the other side of the beaver marsh at the west end of the lake.
Other interesting wildlife seen yesterday included a loon, that flew over the same field, and Canada geese that now appear to be nesting not far from Trudy and Scott's yard, in the cattails of the pond (an area they call a swamp) nearest their house.
I didn't get enough sleep last night and am having much trouble staying awake.
There was more tree planting this morning, but I stopped, due to too much sun, after about 1½ hours.
A little later, we (Trudy, Fran, Cheryl, and I) went to D.D. Kennedy Park and walked around there awhile, then were joined there by Scott, who brought Trudy's extra key, since she had locked herself out of the van. Trudy's and Scott's cell phones came in handy today.
Trudy, and later Scott as well, continued with tree planting while Fran and I looked after the kids and most of the dogs, but then, about 6 PM, all of us headed over to Barron for a great dinner at China Buffet, my treat.
Further shopping followed our ambitious gluttony. As we were getting home, there were three more deer sightings.

5/10/08-Sat.-Up about 6:30 this morning and got ready for the day. Trudy prepared us a marvelous pancake and fixings breakfast.
I'd thought afterward we were going out to do more tree planting, but Trudy had changed her mind and instead took all of us but Scott out to the Rice Beds for hiking and exploring. It was certainly more fun than digging holes and planting trees, but there were lots of ticks. We saw a ground squirrel and pheasants. The kids enjoyed the outing, especially collecting all sorts of fungus/mushroom/decaying wood specimens. Fran and Trudy got a great deal out of it as well.
After lunch, there was rain. We opened up and looked at library books Fran and I had brought from Austin. I also read a couple children's stories to the youngsters.
I taught Jay and Violet the fundamentals of chess. Both did pretty well for their ages, but Jay has a knack for the game.
This evening, after helping with dishes, I joined the others in about one hour of tree planting, despite the rain or drizzle continuing.

5/11/08-Sun.-Mother's Day. In honor of this occasion, Jay had arranged an elaborate plan for "surprising" his mom, for which, over the 2-3 hours after everyone woke up, he enlisted the aid of everyone in the house (including his mom). The intention had been that the surprise would be ready soon after we had gotten out of bed. Oh well. At least Trudy seemed pleased and cooperative with the efforts on her behalf.
During the night, a cold front had blown in. The early morning temperatures were in the mid-thirties (F), but with strong blustering the wind-chill felt well below freezing.
Not long after a brunch, the rest went for a walk in one of the farm's woods. I avoided this to decrease sun exposure. Most of the trees are as yet without leaves and no block to the mid-day radiation.
Then we rushed over to join a monthly 4-H Club meeting, already in progress. Afterward, I took pictures in the shade from afar while the others, including several in the 4-H Club, besides Jay, Violet, Cheryl, their parents, plus Fran, went out to a nearby field and flew kites.
We had a snack at the meeting hall and went back to Trudy and Scott's place. Scott and Jay painted the latter's model rocket. Violet and Fran tried to feed carrots to the horses, but, strangely, most were not interested. Cheryl and I played or rested, respectively, upstairs during the horse feeding, and then also as Trudy and Fran drove to town for some shopping.
About 4:30, I headed out to help for a couple hours with the ongoing tree planting work. So far, about half of the 2600+ trees we picked up a few days ago are in the ground. They dry out and die if not planted soon enough. In addition, they were obtained at a special low wholesale rate (roughly $750 for all of them - some each of pine, walnut, maple, spruce, oak, cherry, etc., at least a few hundred of every type) as part of a government conservation and land use program. It calls for all the spring tree plantings to be completed by May 15, to avoid much disruption of the concurrent and later bird mating or nesting activities. So, quite a large number of trees still need to be dropped in fresh holes over the next four days. Altogether, 4000 have been or will be planted on Trudy and Scott's property this spring alone. Much of that time, there has as yet been snow on the ground. Trudy plans yet to put 1100 grape vines, a species adapted to the colder climate here, into the ground a week or two after we have left. Whew!
The tick problem remains a disconcerting factor of our visit. Of course, except when temperatures are mostly at or below freezing, it is an almost daily nuisance for those who live here and spend much time outdoors. I suppose those in the area get fairly used to them. For Fran, Puff, and me, they are an aggravation of which we are still keenly aware.
Both on the farm and whenever we have gone out for a nature hike away from Trudy and Scott's place, they are everywhere thick, and some carry Lyme's Disease. They get on the kids who carry them throughout the house. They get on the several dogs, and they too take them hither and yon inside. Fran took 50 or more of them off of Puff on our bed last night! She thought she killed all she had found, but still several more got on her or me while resting last night or this afternoon. In addition, we have each gotten at least a few virtually whenever we have been outside, typically several times a day. Country living is in many ways wonderful, but the tick problem is a not so minor drawback of northern rural life.
We had a delicious supper tonight (again), after which I did the dishes.

5/12/08-Mon.-Up at 6 AM, about usual here. Got ready. Ate breakfast. Helped Violet with her reading of a "Frog and Toad" story while the kids waited for their school bus. Jay kept interrupting to criticize her in an obnoxiously bossy way, trying to assert his dominance. They are quite competitive.
After Trudy got back from taking Cheryl to pre-K, she took Fran, me, Princess, and Puff out to the Cranberry Beds, which are now abundant wetland acres with plentiful birds as well as other creatures. While hiking about there, we saw a nesting osprey, trumpeter swans, sandhill cranes, bufflehead ducks, Canada geese, red-winged blackbirds, an unknown type eagle plus two bald eagles, a muskrat, a great blue heron, a green heron, and a ground squirrel.
We next drove to the Cattail Trail and hiked along it. There we saw a common yellow-throat (thrush), several deer, a wood duck, turtles, a yellow warbler, barn swallows, and a rabbit. We also saw an unfortunate woodchuck, freshly killed (minutes before) on the road (not there when we went out but present on our return).
Our excursion continued with a couple cheese shop stops, at one of which, in Cumberland, I bought Trudy and Scott an anniversary (today making their 24th year since being married) gift block of fudge, as well as multiple bricks of cheese for Fran and me.
After lunch, I washed dishes and then Trudy went out alone, except for Princess, to plant more trees. Scott is at work today, and I'm still protecting my skin from the more direct PM sun. Fran does not feel like more tree plantings. She and I took a short rest.

5/13/08-Tues.-Up at 6 AM again today. We ate, said our "Goodbyes," loaded the car, and then left by 7:30.
On our way, still in WI, we saw three trumpeter swans, an immature one - about a year old - plus a pair of adults.
Yesterday, the PM wildlife sightings (mostly while all of us were out for one more evening session of tree planting) on or flying low over Trudy and Scott's farm were spectacular: a bald eagle, an otter, several sandhill cranes (their calls so loud and close that they echoed and seemed to vibrate through us), ducks, a number of Canada geese, a loon, four trumpeter swans, and an oriole.
When the entire nature experience of our 6-7 day WI vacation is considered, and thinking only of the vertebrate specimens observed, this has been almost as exotic and enchanting an interlude, compared with what we are used in central TX, as if we had instead traveled to another continent, Africa for instance.
Yet Fran points out that TX has many times more invertebrate representation than WI and that while she might be able to see and photograph scores or even hundreds of insect or spider species in a day of outings in our area, sometimes even through the winter, here the yield from field trips is but a handful of smaller species.
This WI trip was the most rewarding one yet for me. Overall, I enjoyed myself, though for Fran the experience seemed long and not to be over soon enough. She did have a good time now and then. Our respective reactions to the vacation are the reverse of those when we go to FL for visits with her mom.
I believe the more social (especially interactions with the kids), productive, and natural experiences (than I typically have in TX) made the difference for me.
Likely, if I were to cultivate to a greater extent somewhat similar activities while in Austin, I would feel more satisfaction there as well.
I was also pleased to note that I adjusted relatively quickly and well in WI to a new daily agenda, getting up at 6 instead of 7:15 AM or later, and generally not having the naps I consider essential at home.
We arrived back at our homeward trip halfway point, Emporia, KS, a little before 7 PM. After supper, I took Puff for a walk. We saw three rabbits.

5/14/08-Wed.-Final day of our current trip, if all goes well. Got up about 5:45 this morning. Got ready, loaded the car, checked out of our motel, and we left about 7:15. Stopped for breakfast a little south of Wichita, KS. Hope to be home by 6-7 PM.
Shortly after we left the motel area, we spotted another rabbit, this one a small, young one. Puff was quite excited over its appearance. Down the road a few miles, Fran saw a coyote standing not far from the interstate.
We stopped in Waco for about a half-hour visit and snack time with my surprised but pleased mom.
Then, about 6:45 this evening, we arrived safely home. The grass in our yard was a little higher and thicker than when we had left. The house was warm, as the AC had been set high for the vacation period. Otherwise all was as when we had departed.

5/27/08-Tues.-Doctor's appointment again this morning about my throat. Ongoing allergy-like symptoms. My MD is treating the problem as an infection.
Afterward, Fran and I met at Indian Palace for their lunch buffet.
Am feeling somewhat disillusioned lately with both my dream groups. With a couple exceptions, it seems to me their main leaders are too much into enhancing their egos, projecting to see problems in others rather than themselves, and behind their backs criticizing individuals in the groups to make themselves feel (if not actually look) better by comparison. It all becomes more like a dysfunctional family, complete with favorites, scapegoats, or outcasts, than a professionally led experience.
So, I'll likely cut back on this type social outlet and seek other avenues for inner work and meeting new people. I shall probably rely on myself more for most dream interpretations.
Have also noted that other of my involvements of late are now less fulfilling than in times past. My volunteer work has come to a halt, sort of a summer break, while the new administrator comes up with her preferred new ways of organizing and managing the people and processes. Well before this, since our old warehouse-like center in south Austin closed down back in 2007, and the operations were shunted off to a small venue in north Austin, it had been disappointing that, ready or not, we were given a less personable new coordinator and an arrangement that now included far fewer of our former friends on any given day there. In short, it really has not been a rewarding experience, in the way it had been, for close to a year.
One of my book groups is also not especially rewarding, poorly attended, and with several of its members now participating little in other ways as well. Its leader is still out, after having left when eight months pregnant early last year. I am, by default, carrying most of the load of heading up this "group." Attendance averages just 1-2, besides myself. The hassles of dealing with a few troublesome members and the bookstore are probably unwarranted, in view of how little I am getting out of the whole experience.
In all these cases, am considering looking for other options.