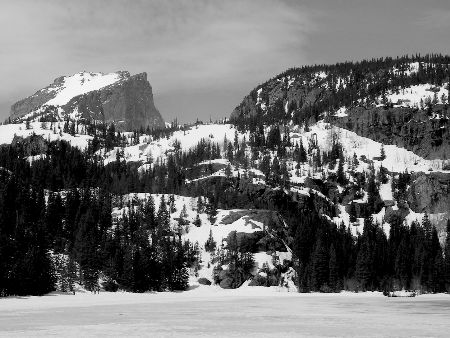 5/24/15-Sun.-Frances drove out this morning about 6:40, heading for a visit with her mom in FL. It was not raining, but chances of precipitation continue, we had about 3-4 inches last night, the Blanco River, a little south of us, is in flood (13 feet being its flood stage, and currently it is over 40 feet, with much flood damage and some loss of life locally), our nearby Barton Creek would be at flood stage at four feet near Hwy. 360, but is now at about 9 feet there today, and we are having one of the wettest Mays overall that I can remember. At our house, probably at least 20 inches have fallen so far this month. Our yard is like a swampy jungle, and mosquitoes rule outside the back door.
Puff and I went over to Trudy's (at I-35) this morning. The pooch enjoyed a brief run around under a big live oak tree, and I am liking tacos, coffee, chips, and hot sauce.

5/25/15-Mon.-Out for a bowl of soup at Cheddar's for lunch today, the sky again overcast and looking turbulent, with weather reports advising of possible tornadoes. Now the lightning and thunder have begun. Our poor pooch, Puff, home alone, is phobic of storms.
When in town and while Fran is away, am each day doing one (or more) priority thing that has been pending. Yesterday, mowed and swept our front area. Today, well, we'll see; but maybe a 30th anniversary surprise/gift for both Frances and me.
Completed an investments analysis yesterday; we need to add, on average, about $30 a week in annual dividends and $9000 in total equity book value to assure our year-end targets are attained.
The cloudburst commences. From folks' nearby smart phones, I hear the electronic alert: the latest ominous warnings. We are receiving another several inches of rain this afternoon. At least our drinking water reservoir lakes are also rising!