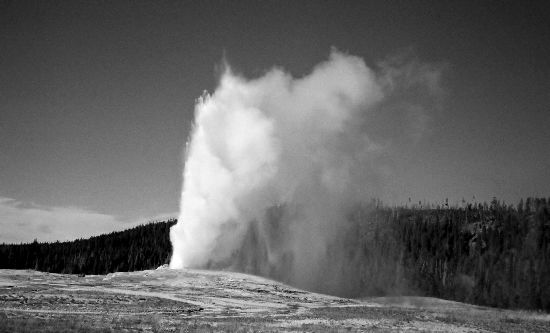 7/5/08-Sat.-We have had bad luck with the computer virus. Fran wasn't able to get rid of it. It spread further. On Tuesday, we took the PC to a computer repair shop. As of Thursday afternoon, the worker there said he had been working on the problem all day without success. We may need to have the computer completely reformatted and might not get it back for another week or so.
During the past few days too, we have installed our digital TV converter box. I could not get the newly configured system to work right with our DVD, then received a little guidance from my electrical engineer brother, Allen, and now it seems to function as well as can be expected. We get the digital signals OK, and still have some DVD operations, but now cannot pre-program the DVD to record shows. Most of the pictures are also now smaller than our 19" TV screen, and the zoom button has no effect on the majority of them.
Yesterday, we had a low-key 4th of July. I kept the dog from going berserk during the illegal neighborhood fireworks, and Fran played with the Austin Symphony, to help with the city's traditional fireworks display over Town Lake (recently renamed Ladybird Lake).
Today we drove up to Mom's place. Traffic was light. Fran has a meeting planned for Monday morning, and I have my next acupuncture appointment then, so this visit will only be for a couple days (one night).
Mom, Fran, and I went out for a Chinese buffet early this afternoon. Later, Fran and I got caught up on our e-mails using Mom's computer. This evening, there has been plenty of opportunity for chit-chat, a light supper, and a good DVD movie. Puff and I also took a long walk. Fran worked on her insect web site and also showed Mom how to transfer pictures from her new digital camera to her computer, process them there, and add them to e-mails, which she was pleased to do on her own afterward.
I am still following doctors' orders with respect to my throat care and treating acid reflux, if that is what is the source of the problem. Since I am not suffering from either indigestion or any sense of food and acid frequently rising up my esophagus, I am not yet convinced, though willing to give the recommended new regimen a try. There seems to be a little improvement, not quite so much excess mucus in my throat. It has now been nearly a week since I had any caffeine at all, much less alcohol, citrus, tomatoes, hot and spicy foods, etc. This seems like a lot to give up. Hope it will be worthwhile.
We've learned that my brother, Pete, in latter June had lost his latest job, about his eighth ex-job in as many years. This one had lasted roughly three months.

7/6/08-Sun.-Slept fairly well, though a little warm and up once during the night. Saw a rabbit nibbling on Mon's backyard grass while I was fixing some acupuncturist prescribed herbal tea, soon after getting up a bit after 7 AM.
During breakfast, Mom, Fran, and I saw a bachelor herd of several deer behind Mom's place, some already with large racks.
Noticed yesterday that Mom's hearing seems to have gotten worse in the few weeks since I visited her last. She has gotten herself a cheap sound amplifier, ordered online, with which her own voice sounds to her like loud shouting, so that she is unlikely to use it though it might well aid her in hearing more functional sounds nearby.
Am enjoying reading Barbara Tuchman's The Proud Tower - A Portrait of the World Before the War, 1890-1914.
Later-After a relaxed day at Mom's, we headed home, arriving uneventfully about 6:30 PM.

7/7/08-Mon.-A little overcast in today's weather. Chance of rain. Am not into holding my breath. Predicted high only in the low 90s (F), though, which is welcome.
Had another acupuncture treatment this morning. The excess mucus is still there but has decreased about 30-40% and so is less a nuisance than up till a week ago. The treatment still includes the acupuncture itself as well as an herbal powder mixture (just add hot water for tea, three times a day). Still no coffee, alcohol, chocolate, highly acidic foods, etc.
The computer is as yet absent, with so far, after almost a week, no word from the repair fellow on when or if it will be fixed.

7/8/08-Tues.-We received about 1/3 inch of rain yesterday afternoon and another quarter inch today. Our yard says "Hooray!"
Still no word from the well recommended repair shop about our computer. I went to the bank to make a deposit this morning, and then to the local library branch to access online sites and our e-mails there.
Unfortunately, my throat mucus seems to be worse following the latest acupuncture visit. Do not know if the problem is the placement of the needles, the new herbal tea mixture, or something else entirely, perhaps mold spores in the air after our rains. Bother!
Fran and I are both getting discouraged lately with the several things that are going wrong and then not readily corrected.
Later-By late afternoon today, the computer was ready, we had paid the minor $60 charge, and this evening Fran reinstalled it in our overall system. We are keeping fingers crossed that it is truly fixed.
I called my acupuncturist who advised taking a break from the herbal tea.

7/12/08-Sat.-Am back on the herbal tea recommended by the acupuncturist. It seems to make no difference in my symptoms whether I take it or not. At least it is not the problem, as I thought might have been the case. But, for whatever reason, I am having about as much mucus difficulty as before seeing the acupuncturist for this condition. In other words, once again, there is essentially no improvement in a situation that has now already been ongoing for 5-6 months. It feels, despite significant lifestyle changes and the numerous medical and acupuncture doctor visits, more or less constantly when awake like I have too much phlegm in my throat and need to clear it or else I would not be able to breath or speak properly. A big nuisance.
The computer does seem to be fixed, though we have not been able to overcome the glitches. They may be residuals of the virus, or due to how it was reconfigured by the repair geek, or perhaps the result of interference with its operation by the beefed up antiviral software now installed.
Am not yet comfortable again with the esoteric group in which I was attacked by the most unstable member of our little organization several weeks ago, while the rest of the group did nothing to restrain him. I had been feeling better about things there, but now it turns out, since Janet, our best group leader has left, the venue for the meetings has been moved to the residence of the two people with whom I am most ill at ease. They too often resort to hysterics or bullying tactics instead of really promoting a safe and healthful environment for genuine self-disclosure. If not for a few whom I like in the group and whose friendship I do not want to completely give up, I would stop going to these meetings entirely.
Meanwhile, I have a good relationship with people in my meditation group! I am attending the activities with them just about every week I am in town, following them up with meditation on my own at home. Such sessions have often lately felt productive and rewarding.
Tomorrow, I shall be substituting for the usual leader in another of my esoteric groups. She needs to be away at a workshop and asked me several weeks ago to help out. I neither feel that I am ready to lead the group, nor that others besides the leader in the group are confident I am qualified yet. It is an awkward circumstance. However, as luck would have it, nobody else remotely ready for that role and who regularly attends this group is available. It is, due to my usual self-doubts, of course possible I would never feel competent till after having tried it successfully a few times. On the other hand, tomorrow I may not get that kind of experience. Several others, either because of their own legitimate alternate plans or because they did not wish to attend without our regular leader, will not be there. There is even a chance I shall be the only one to show up.
For various reasons, that I have touched on some here, the whole business of these esoteric groups is off-putting lately. I do not feel that either of them is any longer really professionally led. So, I expect that I shall at most be substituting from time to time for this woman and attending most of her meetings when she is there, but not, as I once thought I might, getting involved more as her apprentice or assistant.

7/14/08-Mon.-If a pin cushion had sensation, it might feel like me following this morning's new acupuncture treatment. Since this past week, when there was a lot of mold in the air from recent rains having stimulated the spores' release and I had a significant increase in my phlegm problems, both my Chinese medicine doctor and I are now wondering if acid reflux might be the wrong diagnosis for me and if my excess throat mucus might be from allergies instead. He feels this is the more likely since I get benefit from antihistamines in reducing the mucus symptoms. So, he is altering the type acupuncture treatment and an herbal tea mixture he prescribes me, in case allergies are in fact the greater problem.

7/15/08-Tues.-Got up about 6:50 and joined Frances in going to the Laundromat around 7:05, still so sleepy I could barely talk. She asked me about the Fannie Mae and Freddie Mac crisis and if they didn't deal in FHA loans, and I could not remember what FHA loans were. Duh. I miss my morning coffee!
Even without all my former daily java, the throat problems persist.
A busy day in prospect. Besides helping some with the laundry, am going to a dinner, book exchange, and discussion with one of my reading groups and am leading the talk about this month's selection.
At some point, I need to catch up on rest. Have had only about four hours' sleep the last couple nights. Some time watering our dry yard and getting a little exercise would be good too. We shall see.
Our computer is still picking up viruses, but so far at least the updated antiviral program appears to be catching them.
Last night, I was in a bad funk because I had gotten no response to my e-mails the last two or three times I had written to tonight's monthly book group folks. Before this, usually I had gotten enthusiastic feedback from at least a few. I wondered if I might have done something or they had taken something wrong, so that now they had all turned against me. Obsessing this way, I soon was feeling terrible.
Tonight, though, our semi-annual dinner and discussion both went so well, and in general we had so much fun together, that they applauded me at the end. Then I was feeling really great. It had just been my own fantasies that had gotten me so down the evening before. I am afraid that kind of thing still happens a lot. Sigh.

7/21/08-Mon.-Once again, am back from an acupuncture treatment. Optimistically, and hopefully not naively, I think I may finally be getting a handle on the excess mucus difficulty, at least in terms of knowing pretty well what is going on, how, and why, as well as some of what is needed to correct it.
"Express strain," both physically and metaphorically, or in terms of my personal expression being constrained, jeopardized, thwarted, or inhibited (in the outer and inner realms) is significantly involved in how this condition has manifest and been maintained.

It is likely significant that this express strain condition (i.e. the next psychic energy priority concern) developed soon after my wrist condition ("doing energy" blockage, and dysfunction of my "strong right arm") was cleared up. Makes me wonder what is the 3rd priority inner concern, that may manifest after the express strain is better resolved.

One or more catalysts, late last fall or in early winter, probably set off just how the express strain became physically manifest. Likely there was an allergic reaction to, say, lavender oil, juniper pollen, mold spores, and/or ragweed, etc., that initially "caused" the excess mucus and "made" it persist long enough that I developed a habit of clearing the throat, either by the usual method or by forcefully blowing air out.

The combination of long-term or repeated allergic reaction(s) and the throat clearing likely resulted in a sensitivity or feeling of irritation in the larynx area, as well as periodic sensations of drying of the larynx, which enhanced the sense of irritation, so that now both situations, too much phlegm and too much dryness, make it seem more throat clearing is needed.

As a result, even when the allergen was not a current aggravation of the condition, the larynx irritation persisted. With the larynx needing to heal but not getting a chance to because of the throat clearing, more mucus kept being created, to "protect" the wounded larynx, etc. Since doing without coffee, alcohol, chocolate, or spicy feeds, etc., and not resting within 2-3 hours after eating, have made no difference in the mucus symptoms, acid reflux probably has played a minimal (if any) role in this overall process, though, as a precaution, I should still adhere to the indicated lifestyle changes to offset that condition as well.
So, the things to do now, if this reasoning is accurate, would seem to be to, first, to give the wounded larynx a good chance to recover, and, second, to deal more constructively with an underlying inhibition of my self-expression generally.
Regarding other matters, Fran and I yesterday completed this month's issue of our online family newsletter. Things are a little more relaxed now for awhile.
We are becoming hopeful of Tropical Storm Dolly, that has entered the Gulf of Mexico not too far from TX. We remain in the midst of quite a drought and have, between the two of us, been watering our dying yard, usually by hand due to rationing, on average around an hour and a half a day. We surely could use such added moisture as rains from the fringes of Dolly might be able to dump on us!

7/28/08-Mon.-Had a new acupuncture treatment this morning. This past week, I noticed definite improvement in my laryngitis and excess mucus symptoms, presumably in response to the acupuncturist's treatments and bean tea, plus my acid reflux lifestyle changes. The latter are a real pain, especially giving up coffee, not resting for 2-3 hours after eating, and sleeping with head and shoulders 6-8" above the horizontal plane, but are worth it if the symptoms resolve.
We were fortunate last week with the Hurricane Dolly appearance in our overall vicinity. Its moisture-laden outer fringe clouds brought us 2-3" of rain. Our temperatures were also quite a bit cooler than normal for a couple days.