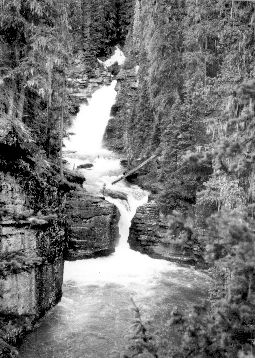 9/5/03-Fri.-Up at 4 AM. In the last three weeks I've had dermatological, annual physical, and optometry exams. For once, in fact the first time since I retired nearly two years ago, I was pronounced fit and well. My blood work also came back normal except for the HDL (good cholesterol) level being slightly low, for which I'll add fish oil to my dietary supplements.
Now, just since late last night, I'm experiencing visual abnormalities in my right eye, with not only black "floaters," not there before, but also a strange flashing of dark or white interference in the peripheral field. Bother!
A week ago I also had a molar worked on by my dentist. After removing what felt like most all the visible part of the cracked tooth, he installed a temporary crown. The tooth has been quite sore but now is feeling better. Maybe I won't need a root canal after all.
At 3 PM today I'm due to have an in-person, taped interview at the KUT studios, here in Austin, by Sound Portraits for National Public Radio (NPR), in connection with my recollections of a doctor who did brain surgery on one of my patients, back in 1966 when I was an orderly working on a hospital mental ward.
I'm reminded of Jerry Seinfeld's observation that most folks rank death as their number two fear, right after public speaking, so this means the average person at a funeral would rather be in the box than delivering the eulogy. Seems right to me!

9/6/03-Sat.-The right eye abnormalities are now quite apparent and bothersome. Yesterday morning, not without some frustrating, anxiety filled difficulties, over a three hour period I negotiated the white-water rapid hazards of our best of all possible health care systems and coordinated between my insurance company and two doctors' offices to arrange as soon an eye exam as possible, which turns out to be Monday afternoon, 9/8, just before we were due to head off on our WI vacation trip.
From what I can gather at online medical sites, the problem is a tear or separation of the right eye retina, who knows why, perhaps simply because with age there is a tendency for each eye's vitreous fluid "sack" to contract, pulling the retina as it goes. This seems already in the past two days to have resulted in loss of overall visual acuity for that eye, in addition to the alarming and distracting "floaters" and "flashes" noted in the last entry.
It's discouraging that this new development, potentially the most serious since my retirement, should occur right after I had finally been pronounced fit by several different doctors, following nearly two years of dealing with first one and then another malady. Am feeling prematurely old and vulnerable at the moment.
It seems likely I'll need to miss the trip to WI, staying here for laser surgery, if I'm fortunate enough to be able to find appropriate, practical treatment before this gets much worse. The situation has me "bummed."
Fran, however, seldom gets emotionally involved in my circumstances or moods and is happily going ahead with plans for the trip to see her sister, Trudy, and her family. This I find a bit ironic, since, when the matter first came up, she was totally disinterested, only agreeing to go after I insisted it was the right thing to do and that I definitely wanted to make the trip, if not right away (in July), then by this month (September), when it would be a little cooler.
But once Frances had come around to my idea that we'd go after all, she became much more enthused, even encouraging her folks to visit there then as well (which they now plan to do).
At the recorded interview for National Public Radio, in a studio at KUT yesterday, I came off sounding, to myself and, at least in my imagination, to prospective listeners as well, like a real hayseed. The interviewer, though, was gracious enough to say I am "an excellent storyteller."
The recently carved up tooth is troublesome again, quite sensitive to pressure when I eat certain foods, an apple or carrot for instance, so that I am once more uncertain whether or not to argue for the root canal that I thought should have been done at first.
I'm sorry, dear reader, to be seeming down lately. Guess I'm not adjusting well to a few things. With age one is expected to have the wisdom and maturity to not make a big fuss about life's ongoing little adversities. It is well if this is the case, for usually with more advanced years there are plentiful bitter pills about which one with a less insightful and seasoned sensibility might be misled into reactions that are definitely not cool.
Maybe one of these days or nights, after enough such challenges or tests, even I shall have really gotten it all together. At the moment, though, the guidance of a (mythical?) spiritually enlightened being could come in handy. Perhaps he or she would advise against having expectations, or indeed any personal wants whatever, for with them come attachments and hence suffering. Or maybe such a teacher would merely laugh at my troubles and, by making light of them, show me the lightness of being miserable. Ha, ha.

9/9/03-Tues.-We got underway before 9 AM, on our first extended vacation in a couple or three years, and were promptly stuck in a traffic jam on smog- and vehicle-filled Mopac.
As we departed, it was a sunny, warming day, the temperature in the mid-seventies (F).
My right eye already felt strained - indeed I woke up with pain there - and frequent "floaters" and "flashes" were still an ongoing nuisance. But, after multiple tests and viewings in a late afternoon emergency appointment yesterday, the ophthalmologist pronounced me "good to go" on this trip, saying I have an age-related decrease of the fluid in the right eye, and a consequent "vitreous detachment," but that this has not led to the retina tear or separation that sometimes is associated with it, without which there has been no real threat to my vision despite the distracting abnormalities, and that even these, in time, will likely decrease or completely resolve. Nonetheless, more pronounced and longer duration flashes would, he said, constitute an emergency, with retina involvement and the necessity to act quickly to save sight in the affected eye.
Fran, as usual on such occasions, was "up" for our trip, maybe even a little manic, and took the first shift as driver.
We had about six hundred miles to travel before a motel stop for the night, with at least an equal distance tomorrow.
Later. We came to rest in Emporia, KS. Demonstrating my prowess at hunting and gathering, I went out and brought back to our motel room some Subway sandwiches for a late supper.
The day had been long and enervating but also - fortunately? - uneventful, except that Fran saw a bison shortly before we left TX, and we both enjoyed seeing beautiful horses in OK. The moon tonight, almost full, was orange and vivid near the horizon as I took Pepper out for her after vittles walk and potty break.

9/10/03-Wed.-Yesterday evening we ate our sandwiches in the motel room while watching the delightfully droll movie, "My Big Fat Greek Wedding," on HBO.
Pepper was lying on the bed as I unwrapped my sub there, picnic fashion. She was not used to being on the same level as our food, and we do not feed her table scraps, but she found the new experience interesting. She kept tentatively sniffing and getting a little closer, but would be at least mildly put off and kept in check by my telling her "No."
Nonetheless, her body, as if nonchalantly, by marginal increments, moved (as I gradually progressed through the meal, munching more slowly than usual since my lately dentist-doctored tooth was still acting up) about a foot and a half closer to the paper placemat. Finally, feigning complete disinterest, she lay down right next to the spread paper bearing my food and, in a moment while my attention was diverted by the film, casually stretched and then rolled herself right onto the food area. She did it so innocently one couldn't be angry, yet the result revealed a quite effective single-mindedness of intent to claim this enticing region as now her territory. Fran and I both laughed out loud. Unfortunately for her, I was at that moment consuming the last morsel of my dinner.
This morning we got underway by 7:30. We soon spied both flying and roosting hawks near the turnpike. I even saw one apparently catch something in nearby upper tree branches.
On a large median next to us as we entered Kansas City we saw a calmly grazing deer. Of course, it may be killed by the heavy traffic as soon as it tries to move on, but it was content for the time being!
About 3:30 PM we entered MN. On crossing the first lake we'd come to in the new state, we saw a small group of Canada geese flying slowly, into a strong wind.
We reached Clear Lake, WI, about 7 PM and got to Trudy and Scott's place a few minutes later. The weather had been fairly dry and a little warm for the entire trip, except for somewhat windy, mildly cool conditions as we set off from KS this morning. The temperature in WI was about 75°F upon our arrival. Indeed, the nearby Minneapolis TV station indicated it was still 77°F at 9 PM.
Soon after entering Wisconsin we'd seen lots of the state's distinctive, black-and-white dairy cattle.
The total trip distance turned out to be a little more than we'd estimated, 1262 miles.
My back was killing me from hour after hour of our cramped car conditions, but we were delighted to be there, with a full week in prospect of visiting in this neat place and with these cool people. Poor Pepper, enjoying perhaps her last big adventure, must now adjust to three huge dogs, two small kids, strange adults, and a very different house than that with which she's been familiar. For awhile, her usual pastime, napping, will have to be neglected!
Clear Lake's population is shown on the city limit sign as 1065. Come November, though, through Trudy and Scott's efforts, it should go up to 1066.
The circulation of breezes in Trudy and Scott's place is poor, and only their room (upstairs) is air conditioned. So, by 12:00 (midnight) it is still uncomfortably warm downstairs where the dogs, Linda, Mike, Frances, and I are sharing the sleep accommodations. The local forecasters think the current heat wave will continue for another day or so, but they're hopeful that, afterward, the highs will be in the sixties. We're ready!
This evening, Fran and her mom, Linda, spent several hours with their heads together learning how to make the most of the latter's new toy, a laptop computer with several advantages over her old Gateway system.
Overall, we've had a good time this evening getting reacquainted. Playing with the kids, Jay and Violet, was fun!
Trudy fixed us a delicious cherry pie tonight, from their own tree's fruit. Mmm!

9/11/03-Thurs.-Trudy, Jay, Violet, Frances, Pepper, Trudy's big dog, Chief, and I went for a drive and walk this morning. It was great. We saw a lake, a small clear river, a couple muskrats, several frogs, and about a dozen wild turkeys.
This afternoon, we watched part of "Independence Day" and enjoyed Scott's terrific sub-woofer supplemented stereo system (which sounds as good and robust as in a movie theater) with it.
Late this afternoon, we all (including Scott this time as well) drove over to Pipe Lake for cool swimming or wading and picture taking. There were interesting clouds about, and a strong, gusty breeze. The water temperature was probably only in the low seventies (F) or below. Trudy and I got in pretty much all the way. Jay and Violet went in partway. The others waded or just walked or sat on the beach.

9/12/03-Fri.-Linda and Mike left Trudy and Scott's a little after 7AM, ending their token visit in WI, heading for Illinois, mushroom hunting, and visiting with friends and other relatives.
Scott was busy today with his large animal veterinarian duties. The rest of us went over to Trudy's turkey research workplace for an interesting tour. Then we drove to a cross-country skiing park/woods and hiked around for a number of miles, remaining there for three or four hours.

9/13/03-Sat.-A rather complete day. This morning and early afternoon we went to a parade in which Scott (and Jay) were riding in his award-winning 1955 Pontiac, maintained in excellent condition. He's had it since it was his first vehicle, bought when he was a teenager, for $250.
After a late lunch, we drove over to Crystal Cave and enjoyed a tour there.
We next took in a number of carnival rides at a nearby town's fall festival. Fran and I each rode on the Ferris wheel with the kids. Scott took several rides with one or both of them. Trudy, many months pregnant, did not directly take part this time, but had fun watching.
We capped our outings with filling food at a family restaurant, bringing back lots of leftovers.
Fran checked out some of the day's pictures from her digital camera, while Trudy and Scott were polishing off the chores and getting Jay and Violet, plus themselves, ready for bed. Frances was pleased that several of her photos had come out well.
The rain of the last day or so has ended. Meanwhile, temperatures are ten degrees or so lower than when we arrived. They might even reach into the forties(F) tonight or tomorrow night. Alright!

9/14/03-Sun.-Today we all drove to the south shore of Lake Superior. On the way, we stopped and saw, first, several red deer in an enclosure and, second, a beautiful 260-acre (with house and farm buildings) property Scott and Trudy hope to buy soon.
We had a fantastic time at the lake, finding and staying at a perfect beach. We saw a bald eagle flying nearby. Jay and Fran started a little channel across a sandbar that had blocked a stream. To our delight and amazement, the new little canal, at first only about an inch wide, swiftly opened way up under the pressure of the creek's current. Eventually, we'd moved several trees worth of driftwood into and through the now twenty-five foot wide breach in the sand, and the stream was really flowing big time!
We stopped at two or three other beaches or overlooks and then drove over to Famous Dave's Barbeque for a sumptuous and largely carnivorous feast, Frances' and my treat, in gratitude for all the hospitality we've been enjoying from Trudy and Scott.
On the way back, we had to brake for a large white-tailed deer buck with impressive antlers.
We finally got home about 10PM, all quite tired.

9/15/03-Mon.-Scott tried to teach this old city slicker dog new vet-tricks at some of his customers' dairy farms this morning.
We were up early, and Scott and I departed about 7AM. We went to a few vet clients' farms. I observed while Scott did herd health checks and other examinations of individual cattle having problems or needing evaluations concerning pregnancies, recent injuries, nutritional difficulties, illnesses, and so on. These stops and Scott's answers to my questions made for an interesting time.
We also saw a flock of about two dozen Canada geese foraging in a field adjacent to one customer's property.
Back at Scott and Trudy's place, I saw a black squirrel (actually charcoal gray in color).
We took Scott's '55 Pontiac to a shop for maintenance, all had a Chinese buffet lunch together, and then went home in the van (in which the others had followed Scott and me over to the auto-mechanic's place, a repair shop specializing in very old cars).
Fran and Trudy played, clarinet and bassoon respectively, in the St. Croix Valley Orchestra this evening. Actually, Trudy is a regular member, while Fran was her guest. They had a good time. Meanwhile, Scott and I looked after the children, fixed, ate, and cleaned up after supper, supervised straightening up the front room, and watched a PBS TV program on the Grand Canyon. Scott also put the kids to bed and got his vet truck ready for tomorrow's work activities.

9/16/03-Tues.-We were off to Minneapolis-St. Paul, MN, this morning.
Later. We went to the Minnesota Landscape Arboretum. The trip was wearying at 2½ hours on the road each way. I'm afraid the kids and I weren't into all the trees and other plants the way Fran and Trudy were, but we did see all these neat animals (or animal related phenomena), which helped make up for an otherwise rather boring day:
a red squirrel
football-sized paper wasp nests
a tree frog
a woodchuck
flying Canada geese
a cardinal
ducks
goldfish that came to be fed by the kids
abundant butterflies
chipmunks
American egrets
trumpeter swans
wild turkeys
One especially positive feature of the day's outing was the Dave Rogers' Big Bugs exhibition of giant, wooden insect or spider sculptures. These were quite impressive and artistic, ranging in weight from 50 to 1200 lbs. The largest, a praying mantis, was made of black locust wood and all of 18' x 20' x 2' in size.

9/17/03-Wed.-This is our final full day, this trip, with Trudy, Scott, Jay, and Violet.
When we'd driven up to Lake Superior and were on our way back, after several fun-filled hours by that immense body of water, Jay, age four, asked how the workers had dug out the big hole to make room for such a huge lake. (We assured him they must have used a very large back-hoe.)
This morning, Trudy, Jay, Violet, Fran, Chief, Pepper, and I went to the Loon Lake Trail, for a leisurely walk. During the rides to and from the trail, as well as on the hike itself, we saw more wildlife, including nine wild turkeys, a kestrel, five sandhill cranes, a few striped or ribbon garter snakes, a salamander, several frogs, a white-tailed deer, and a muskrat, besides numerous bugs, molds or mushrooms, and plants. We passed a large beaver den too but saw none of its builders.
Late that afternoon, all of us but Scott were again on the road in Trudy's van, first going over to the farm where she keeps her horse, Admiral. Jay and Violet were briefly allowed up on his back. Pepper was thrilled, to the point of head-to-toe trembling, whining, and barking, at seeing the place's kittens, dogs, cows, sheep, and hogs. There was a terrific wind that blew lots of dust around, including into the kids' eyes. Jay, in particular, was badly affected, and while on the horse rubbed his eyes a lot, possibly then also getting dander into them. In any case, the area around them swelled up so much they were nearly closed. (When he later saw this, Scott was quite concerned, and angry with Trudy for not having given him Benadryl right away. The boy did respond well over the next few hours to this medication.)
We made two or three other stops in the general area, taking in the fauna and flora. We saw another bald eagle, a couple more sandhill cranes, one more deer, ducks, and a bullfrog.
While we'd been away, Scott had made us what turned out to be a delicious grilled chicken with wild rice dinner. Late that evening we were served large bowls of ice cream (except for Fran who preferred a Reese's Peanut Butter Cup instead). Mmm, good!
We're due to leave in the morning for our trip back to TX. Overall, it's been a terrific visit up here!

9/18/03-Thurs.-At 8:30 AM, we left Clear Lake. About 1300 miles lay ahead of us for the return journey. We hope to make this migration at least every other year, more often if our personal finances and other travel priorities permit.
On our way out of WI, with its numerous lakes and ponds, we saw more ducks, an egret, and trumpeter swans.
Yesterday evening a new niece, Sharon, daughter of Nina and Allen, was born by cesarean section. We got the word via e-mail from my family while still in WI. Apparently all are healthy.
Last Friday, Mom had a scary episode, with slurred speech, a bad headache, and dizziness. It was severe and frightening enough that she called Terri, who took off from work to get her to a doctor. The worst of the symptoms resolved in a few hours. She had tests yesterday, to see if there might be a cerebrovascular problem, but has not yet heard the results.
Several of Fran's acquaintances or pen pals have had major problems at home, from storm damage and/or plumbing pressure surges, leaks, and flooding, while on vacation. With such horror stories in mind, we are now concerned to get back and either confirm that the house is still in good shape or, if necessary, begin to deal with the expensive aftermath instead.
Next week I have a few health-related appointments. On Monday, 9/22, I go for the next evaluation and treatment for a still painful tooth. Wednesday, 9/24, I have a heart stress test (ETT). Finally, on Friday, 9/26, there is a follow-up exam by the latest eye doctor.
Fran and I are thinking that next year, assuming our health remains relatively good and I do not have new work that interferes, we may take a trip to central New York State and the NY Finger Lakes district, to check out possible retirement properties there, and then, strictly for recreation, drive on up to New England and the Atlantic seashore.
The following year (2005) we might return to WI, for another visit with Trudy and her family, and check out retirement properties in MI before returning to TX.
My (early option) Social Security benefits are due to begin late that year, a good milestone. We'd like to celebrate its achievement with a move soon thereafter to an area (and climate) preferable for us to central Texas.
We stopped for the night again at the Motel 6 in Emporia, KS. Once more, I walked over from there for Sub sandwiches for our supper.

9/19/03-Fri.-This was our last day of travel for the current vacation.
We had a minor emergency before getting started from the motel this morning. Both the front driver's side tire and the spare were too flat to be driven on.
We walked over to a building supply company and asked about foot pumps. We were directed instead over to a Wal-Mart, fortunately just a few blocks away, where we did find an adequate means to inflate the tires. Despite the hassle, we got underway by 9 AM. (If we'd not had a Wal-Mart handy, we'd have had to call AAA and probably to have stuck around Emporia for an extra couple hours.)
Later. We stopped off for a few minutes to see my mom in Waco (and found her to be doing much better) and got home, despite a lot of traffic once we were back in TX, a little before 10 PM.
The car required three quarts of oil on this trip, a bad sign, though until now it has rarely needed extra lubrication. Bother!

9/23/03-Tues.-It's been a hectic time for us since our return, especially as the family newsletter was due out this just past Sunday (deadline met!), we were quite tired from the journey and needed extra rest, and I had my new dental appointment yesterday.
But things have settled down by now. We're all unpacked and have been catching up on chores. The house was in good shape when we got back. There was even a big rainstorm during our absence, so that no emergency watering has been required and most of our gardens fared well while we were away.
Our investment portfolio even went up $2500 between the beginning and end of our holiday, as if the trip had more than paid for itself.
And, to my surprise and delight, the dentist was successful after all in correcting my tooth problems with a permanent crown but no root canal. Yea! Maybe things are looking up.
Today we went out again to our favorite eatery, Bombay Grill. This afternoon, just for fun, we watched the 1998 movie, "Godzilla," while I gave Fran her long massage.
It seems time to get back to a more meditative existence and to the recollection that, for all the exciting stimulation of a great vacation, fundamentally life's all about seeing and dealing with things just as they are, at once precious and yet nothing special.

9/24/03-Wed.-Had my heart test (ETT) early this morning. (My doctor had referred me for it due to a family history of heart problems and because my ticker had been puffed up and was in partial failure for awhile when I was an infant.) I passed. Indeed, I never even needed to breath through my mouth. I finished the resting phase, all of Stages I and II, plus over two minutes (2/3) of Stage III, which they said very few fifty-nine to sixty year old (the latter being my age as of next month) patients can do without excessive blood pressures and heart rates. I felt I could have easily continued through at least another stage or two. The physician said that, from a cardiac standpoint, I'm completely normal. He had seen nothing at all of concern on the stress test EKG. This level of test completion, without problems, means that from a heart standpoint I can do up to and through medium exertional activities, i.e. standing and walking at least six hours per shift, some climbing, lifting and carrying up to twenty-five pounds frequently or fifty pounds occasionally, and so on. While no doubt I'll prove as mortal as the next fellow, chances are it won't be from a myocardial infarction. (Now if I could just get my skin, feet, back, thyroid, brain, and so forth to follow the heart's good example!)

9/28/03-Sun.-We flatter ourselves that our lives are a cut above and feel smug at our refinement and better behavior, culture, etc. It is merely arrogance, delusion.
We continually prepare for yesterday's battles. But the pace of change sweeps past the best of our long-distance runners, leaving them far behind, struggling simply to finish the race.
The worth of the modern worker is being cancelled faster than he or she can protect it with further training, relocation, connections, charm, or luck.
There is a flood sweeping through society that will swamp most and leave few untouched by its rising waters.
Our species, like a plague upon the planet, now dominates all continents and depths, whether of space, air, land, or sea, or so it would seem.
The young of our nation increasingly live in a multi-cultural realm, the WASP environment of my childhood already in decline. Particularly the Black, Asian, and, above all, Hispanic influences are now paramount and will continue to be, for the rest of my life at least.
We older folks, more and more backed into corners of conservative entrenchment, had best adapt to, accept, and even applaud, the changes. All too soon we shall be reliant on these creative, flexible, hard working upstarts for the quality and duration of our remaining lives.
The other day, as I was about to have my heart stress test, and the technician had hooked me up to a monitor and left the room for a few minutes to go get the supervising physician, a strange thing happened. I could see the nearby terminal screen, where my EKG and heart rate were displayed, and thought I'd have some fun seeing if I could slow the beat down by altering my breathing or mental state.
At first my heart rate was varying a few beats either side of around 63. I then made my breathing slow and deep, but was surprised, each time I did so, to notice the heartbeat go up, to around 70. So, I dropped that attempt and instead began trying to meditate, concentrating on a mantra. The same thing occurred! Puzzled, I stopped all attempts to change the heart rate and simply let my thoughts wander. At first there was then no effect other than that the rate resumed its small variation around about 63.
But then I lost my focus on what I was doing and caught myself, a few seconds later, having had a train of violent images. Watching well done old war documentaries, as in "Victory at Sea" or the PBS "Battlefield" videos, is a hobby of mine. I was having spontaneous images similar to what I might have seen in those films and, when I then happened to notice the screen again, the beat was down to about 51. That seemed bizarre.
I deliberately changed the object of my thoughts to something more calm and pleasant, but the beat then went back up. So, finally, I intentionally thought about more violent scenes, as if I were a participant in the conflicts I usually just watched, and, once again, the heart rate descended to the low 50s. I'm forced to the disturbing conclusion that, at least some of the time, however mild my demeanor and sense of who I am, images of mayhem have a calming effect for me.
It is as though, in scenes of utter violence, I switch into a "professional," detached, or intellectual mode, simply concentrating well, rather than dwelling on the emotional aspects of the setting, whereas normally, or in the self with which I usually identify, my center seems to be more influenced by feelings, the intellect then in abeyance.
I've noticed a similar thing in playing chess. I am not all that good a player, but do find I have an advantage over others of skill about at my own level, that they seem to become emotionally involved and thus impatient, eager, frustrated, or dismayed by the action on the board, while my own response is often more rational and tactical.
I wonder if most or many otherwise decent and moral, solid citizens would have a response like my own when a violent theme enters their consciousness. Such a tendency would seem to have at least mild advantages in circumstances of actual conflict, or in the work of a spy or intelligence officer. Hopefully I'll never have occasions to test out that hypothesis! Somehow I suspect the reality would not be so calming!
Yet our being has probably always been one that blends bestiality, cunning, and violence, on the one hand, with congeniality, brilliance, and productive pursuits on the other.
Such thoughts bring to mind old questions: what is the place of aggression in our nature? Are we basically evil, our negative natures simply held in check by the socialized, civilized persona within which we cloak ourselves, as baser metals may be hidden beneath a veneer of silver or gold plate?
I see the issue not in terms of evil or good but of evolutionary adaptations. In simplest terms, perhaps, just as there is a spectrum, along which everyone can be found, of extroversion or introversion or of rationality vs. passion, so too there may be spectra along which all would fit for lust vs. love and conflict vs. cooperation or nurturing.
As our species developed, there must have been some contexts in which the rougher instincts or predispositions would give more advantage, in terms of survival, but others for which the cooperative, affectionate, and nurturing behaviors and feelings were best suited. By now, I would guess some happy medium or delicate balance between the extremes is predominant.
The different niches in nature, that several millions of successful species exploit, include the one in which we are the overwhelmingly superior competitor, one for a highly intelligent manipulator of both the physical and social realms. Within this niche, were we even more essentially aggressive, we'd have already wiped ourselves out, or been so weakened by warfare that other stresses would have done us in. On the other hand, were we much more kind-hearted, able to identify with others, friendly, nurturing and affectionate, then some more aggressive intelligent species would long ago have wiped us out and replaced us.
So we are maybe in the Goldilocks position, not too "evil" and not too "good," but just right, at least for a bit more extension of our species' survival. Personally, though, I doubt anything recognizable as ourselves will still be here at the beginning of the next millennium. If nature has not managed to blot us out otherwise, as through a new virus, a meteoric collision, or massive volcanic explosions, and we've not destroyed ourselves through warfare or mistakes, we are sure in that amount of time, and with a bit more development of machines and science (perhaps with a symbiosis between ourselves, greatly altered and enhanced through bioengineering, and an advanced, intelligent, even conscious, cyber technology), to become essentially new forms, recreating ourselves into something as little like Homo sapiens are now as we are to our million or so year old ancestors.
At best, we contemporary creatures, so sure of our hegemony on this little pearly world, are but a tenuously sustained transitional phase in a line that soon leads beyond ourselves. For any semblance of modern man or woman, then, these are the final days. At least this is my view, and it has nothing to do with any religious notions, eschatology, or Armageddon. What do you think, reader?
But this morning, now and here things seemed perfect as the sun rose over Austin with less intensity and discomfort than has been the case for most of the last many months. There was a light autumn breeze, and the temperatures were cool and pleasant as I took my early constitutional. Perhaps finally we have gotten through another of this region's more challenging climate times and can look forward to approximately half a year of great weather before the new hot summer begins, around the first of next April.
I dreamed last night of my old dog, Pepper. We were both apparently younger and were, despite the night, following a stream. We were often clambering, running, or leaping about on or in the rocks and channels of the waterway. At times there would be pools, at others waterfalls, strong currents, narrows, deep places, and shallows. For some reason there were few if any beaches or soft muddy places, but only gravel or rock, through and upon which both we and the water would go, headed downstream. Because of the darkness itself, the irregular surfaces, and that Pepper and I were going at our own paces, near one another but not restrained with a leash or otherwise, we would not always be visible to each other, though we sensed one another with no difficulty and were not limited, as we might be in reality, by the poor nighttime visibility. Often I would be close to falling, for the rocks or embankments were steep or would change shape unexpectedly as we progressed, but in each case the threat was overcome, the risk simply giving more zest or adventure to our fun. I was amazed and delighted that Pepper kept her own footing so well and at how on occasion she would sail through space to her desired next destination, with the serene confident energy she had shown in her early years. But then suddenly we were both falling, as though at once the riverbed itself had fallen away beneath us, the void seeming to go on and on. I marveled that I seemed more to be flying than simply falling, but still I was going down too fast and the descent certainly was not under my control. I could no longer tell where Pepper had gone, only having the impression that she was going down too, somewhere off in the darkness to one side of me, but then that she had been caught in a watery maelstrom, and it was carrying her away from me. I became frightened and awoke, greatly relieved to discover, whatever the metaphorical situation, that the mutt and I were not in fact in any downward plummet or swirling flood.
On the radio this morning I was listening to the NPR "Weekend Edition" program. The speaker was discussing a prolific, eccentric artist, currently being featured in an exhibition at the Smithsonian Institute, who would periodically row out to an island a few miles off one of our coasts, camping there in utter isolation for two to three weeks at a time, and paint. I did not hear the man's name. However impractical for me, though, the overall image, his habit of immersing himself in both the natural setting and creative expression, struck me as terribly inspiring, ideal, right.