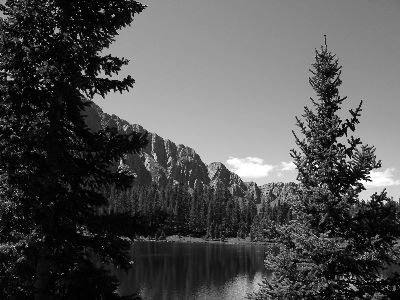 10/2/05-Sun.-A little after midnight, I impulsively applied online for a volunteer position with Hearts and Hooves. Had it worked out, I would have been a mini-horse handler for a variety of events around town, from hospitals or nursing homes to schools, etc., helping introduce disabled, old, and young patients, as well as public education children, to several cute and companionable tiny equines, and vice versa.
It would have been better, though, if I had slept on the idea before sending in the application via e-mail. With more awareness in the light of a new day, it was obvious that this would not be a fitting hobby for someone who cannot tolerate much sun without new skin cancer surgeries, cannot long be away from a restroom, has a bad back, and who currently cannot even walk much due to a torn tendon in one foot.
I have not felt so alienated from myself (in the "What was I thinking!?" category) since certain highly questionable one-night-stands while I was still single. Late this evening, I regretfully - and also with a depressed realization I cannot depend on my own initial judgment in such matters - sent a follow-up e-mail asking that they disregard my application, that in view of my physical circumstances it simply would not be realistic. Nor am I confident enough it could be my cup of tea to have tried to overcome the medical and related challenges.
Once again, then, I am in a quandary, wondering just what to do when I finally grow up.
This afternoon, I went to the latest Ballet Austin production, for which Frances was in the orchestra. The performances included "Carmina Burana," quite simply the most passionate, thrilling, vital, and all-in-all satisfactory rhythmical performance I have ever seen and heard.

10/3/05-Mon.-After retiring late last night (early this morning), we struggled out of bed at 7:30 today, then headed together over to the nearest do-it-yourself laundry place by 7:45, leaving Puff in her crate. I walked to Albertson's and Starbucks, in the same strip mall, for what I needed in order to be reasonably civilized till the clothes chore would be done. From where I sat in the Laundromat, my "doors of perception" offered a particularly jaundiced view of reality this AM, all seamlessly pathetic or meaningless. (No doubt what we see is limited by what we are.)
Henry David Thoreau wrote: "Most men lead lives of quiet desperation and go to the grave with the song still in them." (I note that, by omission, Thoreau was apparently more sanguine about women's lives and musical expression.)
Following more than a generation of frugally washing and drying our clothes in public, the appeal of having our own appliances for such operations may at last be approaching the purchase threshold.
Back home, Puff makes sorting the freshly dried garments into a game. The task is less efficiently done, but far more fun! Fran, who has a rehearsal this PM, goes to bed again.
Am reading Geek Love, by Katherine Dunn.
Neighbor report: After having from one to three adjoining lots and houses vacant for the better part of a year or so, we now have folks living all 'round us anew. Far from their having badly deteriorated in the interim, two of the dwellings have, prior to the current residents moving in, been upgraded with fresh roofs, paint, etc. Things are looking up! Though it is clear, from vehicles in the driveways at times, that folks now live in them, the houses to either side of ours are as yet not otherwise noticeably inhabited. Far from being intrusive, these neighbors are hardly even apparent.
This evening, I learned there is a pet therapy program at the Austin Children's Hospital. I found a link to the Delta Society, that sets the guidelines for pets qualifying for participation in medical setting therapy, including at this facility. I'd been thinking of Puff and I together joining the ACH as volunteers to work with child patients. Unfortunately, though she absolutely loves kids, Puff is way too hyper and disobedient to pass the basic pet training requirements set forth on the web site.
More positively, my hiking is being very gradually increased again, despite the recent torn tendon problems in my left foot, and tonight I was up to about half my usual walk regimen, with few symptoms. Yes!

10/4/05-Tues.-Took Fran's car over to Wal-Mart this morning for an early oil change and lube. The drive is only a couple miles. But it includes a short stretch along the northbound access road to South Mopac. There must have been a serious accident for Mopac was backed up as far as could be seen, and the access, in turn, was totally clogged with drivers (and their vehicles) apparently attempting to get around the other congestion. It took nearly an hour (!) for the access road to finally clear. By then South Mopac was still bumper-to-bumper. When I got to Wal-Mart, the auto service clerk then said there were several vehicles ahead of Fran's and that the work on hers would not be finished for yet another hour. Oh well.
So I stopped at Chick-fil-A for coffee and I read in their free paper the latest details on nice family man and pure citizen conservative Christian good guy, Tom Delay, and his troubles with terrible Ronnie Earle and the latter's gosh-awful heinous grand jury henchmen. What a horrible thing! We'd all best pray about it. Doubtless the Lord's attention has just wandered momentarily - He has so much on His plate! - and a few million God-fearing true believers' intercessions will bring back His hoary-headed Beneficence to focus on the plight of His ever so wrongly accused and martyred one, Congressman ("The Hammer") Delay, with an inevitable and happy outcome for Sugar Land's formerly exalted but lately brought low native son.

10/6/05-Thurs.-For the first time since, I believe, last May I feel like wearing long pants inside the house, not that it is really that cold, but I'm so eager to have a real autumn begin I'm wishing to hurry it along with such gestures. On the local news, it was just announced that the temperature here is now (at 5 PM) 80°F. This is considered hot in many places on the globe, but in Austin, at the end of a really long summer, a high of "only" 80 is cause for celebration and the latest confirmation that fall is at hand.
I'm off tomorrow for a long weekend family reunion and birthday bash for my brother, Ron. He actually turned 50 in mid-August, but now has turned out to be the best for most of us gathering for the occasion.
The majority of his relatives who will be attending reside here in TX, but a few are coming from elsewhere, including three or four from CA, the first time they've been with us for several years.
Among them will be my sister, Alice. Last month it was verified that she has a growth on her pituitary gland. Fortunately, her doctors believe she can be treated adequately with shots. But if they do not have the desired effect on the tumor, she will require brain surgery. Already the changes in pituitary functioning have caused alterations in her physiology. Until fairly recently, Alice had been a fairly thin lady. Now, though, she is dealing with the side-effect of significantly increasing girth.
She also has been showing more rapid than normal aging. It is unclear if this is due to stress, the tumor's effects, or excess alcohol she's been imbibing to help cope with anxiety over the whole situation, a tendency she unfortunately shares with a number in our family. With luck, the shots will have the desired result, Alice will stop consuming too much wine, and she'll follow an effective weight-reduction program till she returns to her formerly svelte appearance and conditioning.
Reasonably enough, the greatest fear Alice has is that she will never again be in control of her body or her life and that, in the end, other remedies won't work and she'll have to have an operation, which inevitably would change her further. All too well we both remember our brother, Ralph, who was never again the same after brain tumor surgery. The cancer eventually killed him anyway.
Though seven and a half years younger than I, Alice was my closest sibling in both age and rapport while we were growing up, but we have drifted apart, as they say, once grown up. Now it feels as if the gulf between us is almost unbridgeable. Still, we have common backgrounds and understandings, plus many fond shared memories from our younger times.
Later. I'm gradually acquiring a taste for opera. This evening, I attended the second dress rehearsal of the current Austin Lyric Opera production, Il Trovatore. As usual, I found the plot rather silly. However, the music was at times quite grand! Also, I had not read the synopsis of the story and so had even been thinking for awhile it might have a happy ending. The conclusion was thus surprisingly dramatic for me.
The walk back to our car this evening was actually windy and chilly. And I've heard our low temperatures are to be in the 50s tonight. This cold front may at last be the real thing!

10/11/05-Tues.-We enjoyed a good thunderstorm night before last. It brought about an inch of rain. Then, this morning, another storm provided a further abundance of precipitation. I believe we are still below Austin's average rainfall total for the year to date, but our yard again has plenty of soaked-in moisture after the summer's drought. It is about time to plant new grass seed in the bare, rice-delta-resembling areas of our lot.
Over the past few days, my plantar fasciitis symptoms have lessened, so I cancelled my appointment with a podiatrist (hoping I was not being too optimistic in doing so).
But early Sunday, while visiting with a number of others in my extended family as we celebrated Ron's 50th birthday anniversary, I injured something in my right shoulder. I'd thought it might be a minor matter and that by now the injury would be healing. However, the pain from it has been significant. It seems to have been aggravated, rather than reduced, by how I have slept on it. So, today I arranged to be seen about it by a doctor.
Later. The shoulder problem is just a pulled muscle, per the physician. I just need hot baths, massages (for which I can probably enlist Frances), and Ibuprofen for a few days. He says if it persists after that, I can arrange a new visit and may require more physical therapy.
I helped Fran take her car in for tires rotation this morning, then took her to the post office. Last week she received the new digital camera she'd ordered. It was a great deal on a very good one, but the gears strain noisily when she turns it on or off. Rather than take a chance that this indicates something serious wrong, she got the merchant's permission to return it for a replacement and mailed it back today.
We also did some shopping both at Wal-Mart and the HEB supermarket.
The weekend got off to a strange start for me, but overall was positive. In Friday's cool, wet weather, my mood was unaccountably bleak. For some reason, Frances and I also had few if any pleasant communications before each went our separate ways once again, she off to a favorite butterfly (and other small varmints) haven, and I hitting the road for Waco (later driving back to the Summers Mill retreat and conference center).
Originally, Fran and I would have been going for this family gathering together. However, we agree that her music gigs generally come first. In this case, the opera performances were a conflict.
My drive north that afternoon was hampered both by a rainstorm, that made the pavement too slick for Austin's rather fast and risk-taking, or some would say road-raging, version of vehicular movement, resulting in several accidents and traffic tie-ups, and the annual University of Texas collegiate and alumni mass migration to Dallas for a traditional Saturday Texas/Oklahoma football competition. To make a long story thankfully brief, there were many delays and close-calls, but I arrived without mishap at my destination by late afternoon.
Mom had felt as usual that her grandchildren (some accompanied by their parents and some not) should have first pick of the available rooms at her house and so offered, if I wished to visit there, to put me up in a motel, from which lodgings I could commute to and from her digs to be social. I generally prefer to stay at her place, but, where she is concerned, also know my place and so accepted second class status gracefully.
Ironically, though I had tried before others to make my arrangements at Mom's and several waited till the last minute but were then put at the head of her reservations "line," some of the latter backed out in the final hours, meaning extra room would have been (and was) empty and there for the taking, but by then I was already checked in, the motel bill paid, and my stuff unpacked at the room. As it turned out, I did, late that night, enjoy a classic Robert Mitchum cable movie there, about the rodeo circuit and three being a crowd, "The Lusty Men."
It was good to meet Dora, my oldest nephew (Ron's firstborn) Hank's young girlfriend of the last several years. She is smart, very attractive, and loves small children. Under her influence, Hank has seemed to be shaping up into a responsible, no longer so young, man, though one wonders why he does not simply marry the lady. And yet she seems now to be encouraging him to give up the decent work he's had as a chef and to return to his job-hopping ways (all too familiar from my own darker youth). Evidently they both feel a move to TX would be such an improvement that the loss of work for awhile would be worth it. But Hank has several times already started afresh, first in TX, then in CA, back again in TX, then... It is as if he were on a yo-yo string, flung now to one state, then to the other, and so on and on.
As we were together for the reunion, Hank started drinking early and kept chugging beers till nearly falling over, loudly insisting (though he had stayed away from such gatherings or any others for at least five years) on the importance of FAMILY and that we must, to support this abstract value, form a financial partnership, to keep our pure white lines profitable in spite of the incursions made by Mexicans and other minorities. (Hank used to be a "skinhead.") He had a lot of passion and made almost no sense. Dora went to bed early, without him, evidently distressed that he was not inclined to join her but wished instead to continue his drunken soliloquies.
Hank and Dora have had terrible luck with cars. They've had several expensive accidents. In one, only a year or two ago, someone plowed into and totaled their vehicle while it was parked at the apartment house. The other driver hit their car with such force, his transport ended up on top of theirs. He was killed.
Then, on this trip, rather than flying in and renting a car here, Hank and Dora drove the whole way from southern CA. Late at night, on the second day of their trip, less than 100 miles from Austin, they hit an object that had just been lying in the road. They are still not sure what it was, but guess it might have been a large tire. They said they had only an instant between noticing something in the road just ahead and the impact. They were extremely lucky to have sustained no injuries themselves and had trouble controlling the car and bringing it safely to a stop.
Their car has been in the shop since being towed away from the scene. They are staying at Mom's now and, day after day, they call to find out the status of their vehicle, only to be told it is not yet ready. There may also be some insurance payment issues. The charges so far are up to over $8000, an amount neither Dora nor Hank can afford. Mom has given Hank multiple thousands in the past, hoping he would finally get his feet on the ground. It will not surprise me if she bails him out in this instance too.
Another nephew, in his mid-teens, Ernie's son, was equally out of it, brooding alone and speaking hardly at all during the entire weekend. His hair was fashioned so as to cover most of his face. He looked like he was trying to hide behind this veil. He seemed, at a guess, to be hearing private voices (to judge by his little smirks at odd times, unrelated to anything being said around him), quite depressed, or both.
Allen related the news that he had gotten a vasectomy earlier this month. He is my late forties year old brother who married a lady from Ecuador not too long ago. She announced soon afterward, in very broken English, that she wished to have half a dozen babies soon. They now have a girl about two and a boy about one, and Allen seems to have decided that's enough, whether his spouse agrees or not.
I had an hour or two of quality time with my sister Alice over the weekend. She is in better spirits and shape physically than I had feared and now is pretty convinced the growth in her brain can be adequately dealt with through injections or oral supplements.
All in all, I had a good time hanging out with my relations, and Ron had a very nice celebration of his half-century anniversary. Most of our close relatives (perhaps twenty or so) attended and contributed to the fun, though our brother Pete was conspicuously, and without explanation, absent, as too was Ron's second son, Joel. Both had indicated earlier that they would be there.
The accommodations were superb at the ranch retreat center. The decor and facilities were quite luxurious. I think Mom must have spent between $5000-10,000 on the cabins or other rooms, meeting halls, catering, etc. Several among us did a bit of exploring at the ranch Sunday morning, before we all shared a great brunch, and spied a couple ostriches in their adoptive natural setting. Cool!

10/16/05-Sun.-Mama's birthday. Realizing that, after the big "do" for Ron last weekend, most if not all of my relations would be reluctant to travel again to help Mom celebrate her 83rd birthday anniversary, indeed that she might well spend the day completely alone, I called her yesterday for a chat, learned she has no plans for this period, packed up my car quickly, and drove to Waco for a visit with the birthday girl.
Fran was busy this couple days with other commitments, especially helping with Austin Lyric Opera orchestra auditions.
Mom and I have been having a nice get-together. The trip up was unremarkable except for a huge traffic jam on I-35. (It was completely shut down again, southbound, at the junction of Austin and Round Rock, no doubt due to an accident. There was bumper to bumper congestion for several miles north of the focal point.)
Last night, we shared a tasty roast chicken supper and enjoyed watching a pair of white-tailed does in the undeveloped area right behind Mom's backyard. Later, we saw the dramatic, tragic, and visually spectacular film, "Ran," a Japanese DVD that kept us mesmerized till late in the evening.
After Mom had gone to bed, a little before 11, I worked on transcribing notes of Ron's anecdotes, for our family newsletter. Then at midnight a PBS documentary, "Einstein's Big Idea," began. It was terrific, and I kept watching till the end, at close to 2 AM. Significantly, it is 100 years since Einstein's miracle year. Amazing to realize that an entire century has now passed following his revolutionary "E=mc2" formula and four other breakthrough papers were published within a few months of one another.
We checked out some things we might do today and settled on seeing a movie, "The Greatest Game Ever Played," this afternoon.

10/17/05-Mon.-Mom and I yesterday very much enjoyed both a theater showing of "The Greatest Game Ever Played" and, at home that night, a DVD presentation of the Japanese film, "Kagemusha (The Shadow Warrior)." We also stopped at Genie's Car Wash for Mom to get a free (birthday) cleaning of her van. (She did give a tip to the gentleman who completed the final detailing.)
I left her place this morning at 8:30, and there has been nothing noteworthy about the auto trip back to Austin.
Have been thinking more about volunteer activities. What I am already doing and may add in future can fall into about five categories:
Functions of a large extended family, with Mom, seven sibling households, several in-laws, 8 nieces, and 9 nephews;

Along with Frances, putting out our monthly online family and investing newsletter;

Fund drive phone answering for classical radio station KMFA;

A commitment averaging a few hours a week, while in town, for an ongoing project such as Meals on Wheels or The Storehouse;

Hypothetical (idealized?), in-person, one-on-one engagements with others in a capacity for which I have interest, experience, and/or training, such as being a counselor or financial advisor.
It may seem strange to classify family interactions as part of volunteer work, but one's tribe often does require a certain self-less dedication of extra time and attention beyond what may just come naturally or be most personally rewarding. Think (if you can wrap your mind around it!) of a Jehovah's Witness-Catholic-practical atheist-Anglo Southern Baptist-eastern meditation philosophy-South American evangelist version of "My Big Fat Greek Wedding." Happily, as with other volunteerism, there can also be positive compensations!

10/24/05-Mon.-Frances' mom's (Linda's) birthday today.
With several weeks between them, I've sent several polite e-mails to Fran's sister, Trudy, and her family in WI, asking about facilities for guests, but have received no reply. Last winter I'd suggested Fran and I go up there for a visit around December of this year, and Trudy (who usually is not merely eager for but insistent on our visits) had at first expressed enthusiasm, saying they'd try to have the extra bathroom functional in their fixer-upper farmhouse. Since Trudy has been sending e-mails in response to more general, newsy messages from Fran, just not replying to me, I assume that, for unknown reasons, they now are not prepared to entertain visitors, or at least they do not at this time want to deal with my queries. I can only speculate, not wanting to confront Trudy about it (not close enough for that), but figure there may have been some disagreement between she and her husband on how soon to get the guest bathroom working. No doubt, making arrangements for around a dozen horses they now have there took priority. They do almost all the work themselves, on weekends or before and after their full-time jobs, this in addition to looking after three small children and handling all the other chores of a working farm and ranch of nearly 300 acres! Remarkably impressive.
The bottom line, though, appears to be that this fall will not be the best time for us to head up there again. So as not to make a big deal over the lack of communication with me, I'll leave further correspondence or calls on the matter to Frances, but at this time, and unless some last minute new info is forthcoming from Trudy, it seems we'll be making plans to visit Linda, in FL, this late autumn instead.
Austin residents today are enjoying an example of our occasionally perfect weather: breezy, sunny, with a high in the mid-sixties (F) and a low around 39°. My only quibble with the gods on this topic is that we still are without enough rain for this time of year. Frances and I have both been doing more emergency watering.
I am anticipating taking some initial new steps toward volunteer activities in the next few days. My left foot is still acting up, and I do not want to make a commitment that would interfere with our plans for trips, but still there must be an appropriate way for me to be of service.
I tried to apply at Austin's Children's Hospital. That facility, however, has a terribly rigid, uncooperative arrangement, expecting anyone offering their time and energy to them for free to make at least a year's pledge to be there at the same time every week and having only one rather cumbersome process each 12 months for becoming part of their volunteer program.
By contrast, Fran simply shows up at a local park, once each several days when not otherwise busy, and helps other volunteers out with whatever needs to be done, all very friendly and informal. Why can't social services be a bit less tight-assed as well? Of course, Fran's experiences were at first frustrating too. She filled out and submitted a detailed application to be a volunteer at the Texas Memorial Museum, where she would clearly have had much to offer. It was totally ignored.
While I have interest in doing locally beneficial volunteer work, it is frankly more with the wish that it may be a rewarding social outlet than out of a strong motivation to aid others. Yes, I'd like to do things to assist other people, but in the face of catastrophes such as the Indian Ocean earthquake and tsunamis, the Gulf Coast flooding, or the recent Pakistan/Kashmir/India earthquake, with over 50,000 killed so far, three million homeless, roads rendered impassable, and winter setting in, one wants to do something more direct and effective than just sending money that, from the reports, too often is not well used by the governments and agencies there anyway. This, however, does not seem an option. It is simply not usually in individual US volunteers' power to affect much of the horror that people around the world must endure. One sees the pictures of devastation or reads of people's suffering, sympathizes intensely, and may mail off a check, hoping for the best. It is hardly enough but will have to do. Still, from whatever selfish or ulterior motives, volunteers do make some difference, on balance probably a positive one.
Last week's monthly book group meetings were disappointing. They were somewhat interesting, but at one, for the second time in a row, only two of us showed up. The discussion and interaction were naturally not very engaging under the circumstances.
Have started two new books, both apparently excellent: 1776, by David McCullough, and The House of the Spirits, by Isabel Allende.
Last week, Fran and I completed and put online the latest issue of our family newsletter. She also drove me to a routine ophthalmology appointment, near a favorite wild area where she loves taking pictures and looking for small fossils. My eyes were dilated and checked. I also had the usual testing for glaucoma and prescriptions. There had been essentially no change since July, 2004. Vision is already corrected to about 20/20, and there were no problems found otherwise.
Except for the ongoing plantar fasciitis and prostate difficulties, there have been no significant abnormalities noted in various doctor visits over the last month or so. My "good" cholesterol (HDL) was considered a little low. Besides that, I'm considered in fine shape. The LDL or "bad" cholesterol was quite normal. The total was 156, the lowest overall cholesterol reading I have ever had.
My mom's mental lapses are getting more noticeable. Last year, she sent Frances two gift subscriptions, to the same magazine, for Christmas. We let her know there was no need to give Fran anything this yuletide season, since the magazine had added the second subscription onto the duration of the first. I have a birthday coming up in a few days. Today I received from her a second birthday card and $100 check. Clearly she did not intend to give me $200 but had just forgotten the check sent only a couple days earlier. Sigh.
I'll send it back, of course. I hope my siblings, several of whom have been borrowing money ($10,000-20,000) from her without keeping good records, will be as honorable. Unfortunately, though, in a couple instances I've reason to doubt whether they will. When I have tried to help Mom with her personal loan record keeping, she has taken great offense, all the more defensively so since she obviously has not been up to the task, letting some of my siblings take advantage of her. I brought the matter up with my brothers as well. It will hardly surprise that this was not greeted with good grace.

10/27/05-Thurs.-I'm now 62. Early Social Security benefits, due to kick in late this year, will increase my retirement income by about 55-60%, depending on whether the latest cost of living adjustment is to be included.
Fran and I had an enjoyable day yesterday, in celebration of my increasing age (with one exception). The weather continues to be great. We went for spicy ethnic vittles to the Madras Pavilion restaurant, a strictly vegetarian Indian food establishment. Good eats! Fran also showered me with presents, from a store gift card to new T-shirts and books I've had on my reading list for awhile.
The fly in the ointment was that I took my car over to Genie Carwash for a cheap (birthday) cleaning, but their equipment or detailing marred the vehicle's finish in several places. I have been trying to polish the blemishes out, but some are all the way through the paint. There are now streaks, gouges, and lines through the finish here and there, in random places on the car's body. GRRR! At least they are not noticeable from a distance. I'll have to touch up the paint too, lest the spots that go through to the metal lead to corrosion.
Went for my annual flu shot this morning. It was good while there, at the Austin Regional Clinic, to see the Physical Therapy Dept. staff again.
Frances and I had high hopes for rain today, as some reports indicated a 50% chance. Indeed, this evening, I heard thunder approaching. No precipitation came where we live, though.
I checked into volunteer openings in the city's public school system and with the Austin Public Library today.

10/30/05-Sun.-Frances and I went to see the Wallace and Gromit movie, "The Curse of the Were-Rabbit," day before yesterday. It was quite delightful and amusing, though we had reservations about all the ads that were shown, on and on, before it began. We gather the film itself is not really feature length. The ending also was not so well resolved. Still, over all, we can definitely recommend it!
I've begun doing volunteer work for the Austin Public Library, one morning so far, and think it likely I'll continue with this once or twice each week when not on vacation. The folks seem as friendly, appreciative, and informal as at KMFA. It's great at last to find such an opportunity.
Fran called her sister, Trudy, and finally resolved the issue about whether we would be heading up to see she and her family in the next few weeks. We won't. Instead, we plan to go for a visit with Fran and Trudy's mom over Thanksgiving, leaving enough ahead, or staying enough after, to do a number of activities together once we are in FL.
We may go to WI, in turn, in February. It would be nice to see a significant amount of snow again and to hang out with Trudy and the rest of her clan, even though they usually work us hard enough that I'm perpetually exhausted while there. With luck, we won't crash my car in a blizzard or ruin the engine from the intense cold. The trip is not yet certain. Trudy could let us know later that it would still not be a good time. But I do not anticipate that. Meanwhile, we shall begin planning for the trip as if it were firm. We'll need to get my vehicle winterized and have snow tires installed before we depart.
Am looking forward to Halloween. We have a huge stash of candy on hand for the neighborhood's badly dressed urchins. It should be fun.
Tuesday evening I'll be joining a couple women from one of my groups for a showing of "The Constant Gardener," now in a north Austin theater.
As usual when we have these time changes (Day Light Savings, or the reversion back to regular time, whichever it is), I'm adjusting with some difficulty. But we now do have our thermostat, clocks, VCR/DVD, and computers all switched over to the new hour.
I finished a set of digital photo galleries, with introductions, of and for my relatives, from the bash we gave Ron a couple or three weekends ago, in honor of his half-century anniversary, and Frances put them online so my extended family can access them. It seemed to take forever to enhance a number of the pictures, especially with getting rid of the red-eye phenomenon, but actually it only kept me occupied for the better part of about three days. I had taken around 190 pictures and kept roughly half, putting fifty onto the web page galleries.
Am considering taking voice lessons as a way of hopefully getting good enough at singing again to pass an audition for one of the mixed choral groups here in Austin. I sang in choirs for several years when very much younger and enjoyed it a lot then, but am so out of practice that I've lost the knack for either reading music or projecting the full rich sound I used to have.
I gave Fran her long massage today, and for background entertainment we watched the excellent 1964 film, "The Best Man."