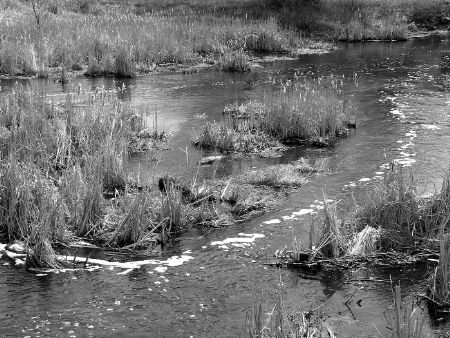 10/14/11-Fri.-Packed and drove up to Mom's place in Waco, planning to help her celebrate her 89th birthday anniversary.
She was rather tired after both teaching an exercise class and doing some arduous shopping this morning. Earlier she had thought we might drive to where the family reunion will be next month, near Salado, to help finalize arrangements, and/or I might assist her in shopping for a replacement vehicle. These activities were put on hold due to her fatigue and knee pain.
Shortly after a rest, Mom and I looked at old family photos, selecting a couple for the family newsletters.
Joel arrived for an overnight visit before going on to a Jehovah's Witnesses conference in Denton for the weekend.
He, Mom, and I went out to eat at the La Fiesta restaurant in Hewitt. The food was good, the service slow. We returned in time for the PBS business and news TV shows Mom and I like watching on Friday evenings.
Early this afternoon, she and I saw a nature drama unfold in her backyard. A cat caught a baby rabbit. The feline seemed to be more into playing with its prey than killing it. The rabbit seemed to be injured, jerking but staying in place a few inches from the watching cat. Suddenly, the rabbit hopped away, just out of the cat's reach, hiding under Mom's grill. The cat ran off when it saw me, but probably came back to finish the job while Mom and I were napping.
This evening, one of my cousins called and told Mom her sister, Hazel, who has apparently been in a coma from a stroke the past two or three months, is amazingly better and talking coherently again, though still blind, nearly deaf, weak on one side, and suffering with severe diabetes.

10/15/11-Sat.-Am visiting today again with Mom as well as Allen and his family, they having arrived about suppertime.
Later: Everyone else having gone to bed, am watching "War of the Worlds" on TV.
Went for a long walk this evening. Later played checkers with Allen's kids.
Saw an opossum on Mom's patio, up by the kitchen's glass doors.
We all (along with my brother, Horace, and his youngest, Keith) are having a pizza, cookies, and ice cream party (Mom's choice), plus the opening of gifts of course, in honor of her big day tomorrow.

10/16/11-Sun.-Horace, Keith, my brother Allen's wife (Nina), and Mom all went to church this morning. She was recognized for having been part of the original congregation of this denomination, not long after the church was founded here by my paternal grandfather. Indeed, she met my dad in the choir there, back about 1938.
We did have the party, then, and it went off quite well.
I hit the road a little after 3 PM.
Shortly thereafter, I also hit a traffic jam on I-35. It took nearly two hours to go about 30 miles. Got home (a distance of about 100 miles) around three and a half hours after leaving Waco. Could have been worse. I used some of the time thinking about things for which I am appreciative, starting with being born in a place and time when the life expectancy is better than twice what it must have been in most of the existence of our species.