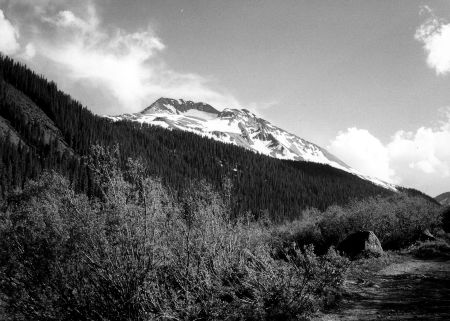 11/5/08-Wed.-Quite pleased with yesterday's presidential election outcome. Obama surely will not be able to solve all or even most of the severe problems now facing our nation, but he would seem to have a better chance to make things better than McCain would have had.
I went this morning for my annual flu shot. No problems. I did not feel the shot when the needle went in, just the effects of bruising afterward.
Next, I stopped at my acupuncturist's office and picked up a new supply of pills and herbal beans for the acid-reflux/allergy throat difficulties.
While in the area, I had a couple breakfast tacos at Kerbey Lane restaurant.
My flu shot appointment this morning was the first opportunity to use my new Medicare benefits (which began the first day of last month). I did not know what to expect. There might have been a big charge upfront and then paperwork to fill out and send in, to perhaps get a partial reimbursement later. Instead, there were neither any forms nor charges. At worst, I think I may get a bill later for 20% of what Medicare allows as the total payment for a flu shot. We shall see.
The weather is good today, cool this morning, warm and sunny this afternoon (during siesta time). Today we are also experiencing a neat breeze, gusting at times to 20 MPH.
Much of the PM today will be for alternately meditating and recording a backlog of stock trades, both for tax return purposes and to see if I need to sell a few more securities (at a loss) to avoid a big boost in what I must pay Uncle Sam next April.
On a walk with Puff the other night, we saw, close at hand, a possum and a couple large white-tailed deer bucks with full racks. Cool.

11/7/08-Fri.-The meditation continues to be done for 25 hours a week, including at least some each day. Since this or greater levels of meditation began, shortly prior to my Taos retreat, most of the time when I said it had been productive I was referring to the experiencing of a lot of emotionally charged or otherwise not so pleasant types of awareness coming to consciousness in greater frequency or intensity than usual. Happily, tonight the meditation was productive too but this time in a more enjoyable fashion, with images and sensations of peace, beauty, and calm.
My nephew in WI is having surgery for bone cancer on Tuesday, and sadly it looks like he will lose his leg. Bummer! Folks up there are optimistic, though, he'll get over this and be able to have a reasonably normal life once a lot more chemo is out of the way and he gets used to a prosthesis.

11/9/08-Sun.-Just a typical day in terms of my activities. However, once again the meditation practice has felt especially productive.
A neat thing I have learned about my WI nephew's upcoming surgery. A special procedure is to be used, so that, although the cancer lesion is on the distal end (toward the knee) of his femur, so normally he would lose almost his entire leg and have no working joint left below the hip on that side, instead his lower leg will be rotated and grafted onto the thigh stump more or less upside down, so the ankle can be used to create a new "knee" joint! Then he will just need a below-"knee" prosthesis, giving him much greater potential function in the reconstructed limb. Of course, chances are there will need to be a lot of adjustment (and possibly new periodic surgery) as he grows older and bigger, but that presumably will be a worthwhile price to pay for greater flexibility following removal of the lesion.
Another positive note: after his initial chemotherapy phases, the latest scans show him to be free of detectable cancer. As a result, once the surgery is completed, he has a good (90%) prognosis for survival. Unfortunately, the chemo itself is taking a toll. Besides frequent nausea, the expected hair loss, skin and mouth sores, etc., he already has lost some high frequency hearing.
It is said another danger from the chemo is mental deterioration, with IQ loss common. It is good, then, that he is still young and may regain some as he develops. In addition, he began with a great degree of brilliance. So, even if he comes out of this merely above average intellectually, he should do all right. Overall then, it is at least possible to say now that things appear to be looking up for him.

11/14/08-Fri.-Temperatures have been fairly balmy here for awhile. We continue to be in a severe drought, so as yet I am spending an hour or so a day watering what is left of our yard. Tonight, a pleasantly cool front is arriving, with much blustery wind.
Our WI nephew's surgery has gone well, and he may be able to go home next week. Yea!
Have sustained 25 hours a week of meditation from before the Taos trip, and continuing on through this just past Wednesday. However, by yesterday I realized I could not sustain this level of meditation efforts in the face of several other pressing concerns, getting our investment portfolio in good shape after the severe toll the bear market has taken, preparing our monthly online newsletters, putting a backlog of stock transactions into Quicken so we can determine the appropriate tax payments to make, paying off the balance of our home mortgage soon, etc.
Accordingly, am cutting the meditation back to 3 hours (minimum) a day, when in town, of which at least one hour is to be done while sitting, with the remainder permitted to be done while walking with mindfulness, doing routine needed chores, such as hand watering or raking the yard, etc.

11/26/08-Wed.-Fran, Puff, and I drove up to Waco, checked into the Travelodge on Hwy. 84, and then went on over to Mom's.
We had a good day of visiting there with Mom, Hazel, Jack, Mary, Jim, Angela, Constance, Joel, Horace, Leila, Tess, Roger, Carol, Virginia, Charley, and Keith. I took lots of photos, several of which came out well.

11/27/08-Thurs.-Thanksgiving. Arrived at Mom's from the motel about 10:30 this morning. Puff had slept with me, not Fran (separate beds in our room), last night, but kept waking me up. We did, all three, get up for good about 8:15. So far today, Allen, Nina, Sharon, Seymour, Mary, Jim, Joel, Hazel, and Jack are here, besides Fran and I. Pete, Ron, and Jane are expected in the early afternoon.
The TV is blaring, even louder than I like it, as Jack, alone in Mom's main TV room, is watching a football game.
Mary's trying, with little success, to take up the chores and lunch preparations slack and so allow Mom to sit down awhile. Mom just cannot stay out of the thick of things! She gets easily overtaxed in these big family events and sometimes then has palpitation attacks or other heart arrhythmias plus extreme fatigue, anxiety, etc. A week or two ago, she had one of these episodes at her exercise center, where, at age 86, she is still teaching aerobics classes. She wound up being taken to the hospital emergency room and held for observation.