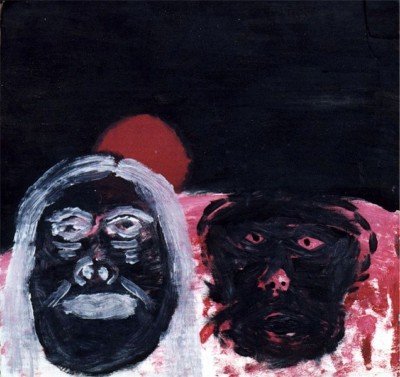 5/15/99-Sat.-"Steps" is being continued after a lapse of several weeks during which we have purchased a DELL computer system. We've been fairly pleased with it so far, though I'm often frustrated, learning the hard way how to use it to do approximately what I want.
Today I'm quite depressed, not to the point of jumping off a bridge, but nowhere near leaping for joy either.
By contrast, Fran is rather happy. Yesterday was her last day of teaching up in Pflugerville till August. If everything goes as planned, she now has at most just four years before she can retire completely, at age forty-five. In her more immediate future, she has a gig in Houston next weekend and then will be traveling on her own, first to Illinois. There she'll meet her folks and spend time with them, visiting and camping. Then they'll all go to Wisconsin to visit for a few days with Fran's sister, Trudy, her husband, Scott, and their new baby, Jay, born just last month, on April 23.
Mom had sent me an e-mail the other day (reacting to e-mails among several family members sharing recollections from our childhood) emphasizing her opinion that my and my sister, Alice's, memories seem much more negative about our deceased father than those of our other siblings. This bothered me for several reasons, or, to be more accurate, it bothered me and the reasons came afterward. I do not think I have a particularly bleak view of Dad, though all agree he was not a loving or loveable man. I think I see him in a balanced way now that I am older. Indeed, in my youth, it was Mom who tore Dad down the most. Of course, it is useless to try at this point to get her to see things more realistically. It saddens me that she still has these unshakably rigid views of me, and that I cannot, then, by definition, alter them now, by anything I do or say. She still knows how to push my buttons; and I still react accordingly! I sent her a blunt e-mail, responding to hers, then regretted it, too late. This led to my feeling even worse. It may just be a chemical thing. Today I seem to find everything ammunition for near despair.
In fact, objectively, things are going better now, except for this incident, than in quite awhile. Work is ever so slowly improving. The computer system has added a new, interesting aspect to our daily activities. Despite recent instability in the stock and bond markets, we still have $520,000.
I heard this past week of advice by a supposed expert on health and aging, indicating that, along with rest, exercise, good nutrition, and at least five interesting hobbies, folks approaching or into retirement would do well to keep journals. Apparently this simple addition to their routines, on average, is life-extending. OK!
Our canine, Pepper, is still doing well, despite her nearly ten years of a dog's life. She just wishes we'd spend less time with the computer and more either playing with her or taking her for walks!

5/16/99-Sun.-Today I felt much better. I just was not worried anymore about Mom's impressions, my reactions, and so forth. I'm concerned but not in any sort of brooding, depressed manner. Slept well last night and got up about 7AM. I quickly got ready. Then, Fran, Pepper, and I drove over to the I.H.O.P. for breakfast before a nice time at Zilker Park.
Pepper and I looked for squirrels and walked four miles there while Fran took pictures and/or gathered seeds in the botanical gardens. It was humid and warm this morning, so the experience was sauna-like; but there was also a slight breeze, which moderated the damp heat somewhat.
Once back, Fran brushed Pepper out, planted some flowers, and worked on sawing a tree we needed cut out, our biggest sycamore, which, unfortunately, was being crowded out by two other trees that we consider more valuable.
I finished my shaving and such, then went for a haircut and got some new vitamins for Pepper. At Home Depot I purchased some gift cards for Horace and his family and for Mary and James, in recognition of their house purchases within the past several months. I also bought a nice bow-saw, with which, later, I finished cutting down that tree Fran had been working on. She had gotten about halfway through it already, but only after two hours of labor. Using the bow-saw I easily finished the job in a few minutes. It is a cutting fool tool!
Fran and I went out for a late lunch/early supper about 4PM. It was good; but we both ate too well. Once back, she gave me one of her great massages. We're still exchanging them every other week.

5/17/99-Mon.-It's late evening. Thunderstorms are in the general area; and the chances of rain are reported to be high. As usual, we greatly hope they pan out, but are used to the showers passing us by.
Fran today enjoyed her first full weekday off since her schools let out. She played on the computer and completed various small projects around and inside the homestead, getting satisfaction from big and little accomplishments.
My work went better today than usual. I was able to leave on time, getting home just at 5 P.M.
After my shift ended, Fran showed me a neat flower, Dutchman's Pipe, that she's managed to keep growing for over a year now and which is just blossoming. I also saw a black swallowtail butterfly, flitting about among the front island-garden flowers as I arrived home this evening.
I got a little exercise by mowing our front yard. Fran then edged it. Pepper's feeling a little lethargic after our walk yesterday, no doubt partly because of how humid and warm the weather has been.
This evening I discovered that my brother, Ron, is now on-line too. I sent him a brief e-mail greeting. I also sent e-mail messages of a light variety to several relatives.
I got a few things ready for work tomorrow and checked out the local weather online. The animated radar picture looked wonderfully ominous, as though an ugly alien were gradually engulfing Austin. We'll really be disappointed now if nothing comes of this apparently imminent "foul weather."
A few minutes later. As I was beginning this entry, we could hear distant rumbling. Now rain is really coming down, with much wind and loud, close lightning and thunder. Definitely time to save this entry and shut down the computer!
5/19/99-Wed.-As great a day and evening as we had yesterday, today and tonight have been as unpleasant! Yesterday, everything seemed to go right at work. In the evening I learned that Mom and I can still be friends. Then, before completely time for slumber, Fran and I had the most sensual fun and mutually satisfying sex we've had in a very long time. We'd also had a good time earlier, going out to eat, cracking jokes and witticisms. While there I enjoyed a glass of vino. (I usually allow myself one small glass of wine a week, more very occasionally if on vacation, etc.). That morning, Fran had taken Pepper for a long walk and, much to their excitement, they had seen a deer and several killdeer. Then, on the way home from the restaurant, with Fran driving this time, I saw a small herd of deer and then had three more sightings of individual ones in the rather wooded fields around here. Pretty neat!
Today, however, things were quite frustrating and irritating for me on the job. Also, Fran had started her period and was not in the best of moods. I was tired and still disgruntled by the problems at work, and so was not ready for extra challenges myself.
Then, the computer began acting up big-time. Neither Fran nor I could figure out what was wrong or how to fix it. In the process of trying, though, we managed to really get on each others nerves! We wound up essentially telling each other we just wished we had not even tried to talk to one another, that we thought it would be better not having the other around. We both threw in a few insulting remarks to get our respective points across. Wonderful!
5/20/99-Thur.-Today went well at work; and Fran and I were through skirmishing at home. Indeed, all's well with the Wagnerian world! The computer is back to normal. Pepper was glad to see me when I got home. Fran was bubbling with enthusiasm about all sorts of beautiful and new things she was learning about DELL, our computer. She has a rehearsal with the Baltic Buzzards tonight at Matt's and so was off soon after showing me several additional, neat, interesting things about our gardens.
It is just a week till my sister, Alice, and her husband, Ed, will be sharing vittles with me on a brief visit to Austin before heading up, the next day, for the Waco family reunion. It is just about three weeks till Fran and I begin a week and a half vacation in Colorado, one for which we've looked forward for about five of my excruciating years of indenture at ye ol' state job.
5/21/99-Fri.-Today is Fran's last full one before her Houston gig, followed swiftly by her trip north. She's been very busy this week, and especially today, getting last minute things done before her time away. Tonight, though, after she'd made some improvements for me of the format and look of our investment/family newsletter, "The Mark," I took her out to eat at a favorite Chinese restaurant.
Back home, we both tried, with much frustration, to figure out how to send a newsletter via e-mail. Eventually, it occurred to me how to do this. I tried it; and it worked!
Today, for the first time in several months, I have the feeling of having "turned the corner" and that I am again gaining real control of my caseload, instead of it of me, which latter situation had been the reality most of the time since we had to switch to a new computer system, one that, unfortunately, did not function properly (the bugs not worked out till after we absolutely needed to be able to use it), so that, for almost two weeks, through no personal fault, I could hardly get any work out! Anyway, it is great now to feel somewhat less stressed-out at that best of all possible workplaces!

5/23/99-Sun.-Yesterday, Frances and I went to an early buffet breakfast at Golden Corral. Then she headed off with her Baltic Buzzard friends to a Houston gig, playing for a wedding and reception for some International Folkdance people from Austin. Fun, and good money. There were also several other music professionals there who contributed vocal, jazz, and blues renditions. She got back about 8 PM.
Meanwhile, Pepper and I stayed home. I spent most of the day working on the 6/1/99 issue of "The Mark," which I later finished, today, and sent via e-mail to all in the family who are online, and to Fran's folks and the Chateaus. I'm rather pleased with how it came out, although I've still a lot to learn about using DELL, both the computer system hardware and its software. I also readied for mailing copies I'd printed at Office Depot, for all in the extended family who do not yet have e-mail, or at least cannot receive our newsletter that way.
Today we were up quite early, running on nervous energy, excitement, caffeine, or something else, because it sure as shootin' wasn't from having had enough sleep!
Fran got ready. We loaded up her car. We had our hugs, said our good-byes, and shared a kiss or two. Then she headed off on her long trip. Against my advice, she will not be staying in a motel tonight, just, once she gets too tired to keep going, holing up somewhere for a few hours of sleep in her car. Oh well. I learned long ago that there are some things I must just accept.
This evening I gave Pepper a much needed bath, which somehow she did not like!
I got all the vital stuff done tonight, in plenty of time and then, for "dessert," watched "Independence Day," on TV, while recording a nature show for Fran via VCR.

5/24/99-Mon.-A regular workday, except things went smoothly there for a change. Then Matt and Glenda, Baltic Buzzard friends, called and said they knew Fran was out of town and that they were having a little get-together tonight, with a nice food spread and would I like to come, instead of trying to batch-it at home? Alright! I arranged to take a half-gallon of ice cream as my contribution.
From the response so far, the new, on-line newsletter, "The Mark," is being very well received by its regular readers. Great!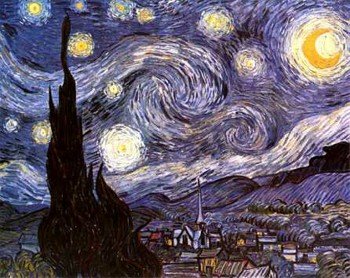 5/25/99-Tues.-Very tired today. Had a good time at Matt and Glenda's last night. Enjoyed the company and the excellent feast, including a glass of white wine. Missed a call from Fran that came while I was away, though. She said in a phone machine message she'd gotten in safely and was having a great trip so far. She'd met up with her folks.
We had a neat thunderstorm and about a half-inch of rain last night. The friends at the dinner party last night, besides me, were Danielle and Erik, who are horse rancher/trainer/livery folks. With them also came Gertrude, an older lady, with some kind of accent, refined sounding. She stays on Erik and Danielle's property too and has a horse of her own there. She goes riding everyday. Gertrude said she loves the seclusion. They all live in relatively close quarters; but Gertrude has a separate cabin or house, out east of Austin, past Elgin. Matt and Glenda know them because they look after at least one of Glenda's horses too. She often goes out to their place to ride.
During the evening last night, the dogs and birds (an African gray and a cockatoo, I believe) helped keep things entertaining.
Gertrude was quite talkative and loved the subject of places to live in retirement, though she said she still has a short while to go before full retirement for herself. She and the rest there thought Fran and I should not go anywhere with a long winter. Gertrude was particularly partial to San Diego, Maryland, Virginia, and northern California, but seemed unfazed by concerns over money in such places, seeming to have plenty, or to figure you could get by just about anywhere. She also was not worried about too many people in some areas, like Seattle, though she did not like the idea of going there: too much rain! She was also against the idea of going to New York, Michigan, or New Hampshire: too much cold and snow!
I think parts of Oregon might have been a good compromise, in her mind. Glenda, though, felt one should not start over in a new place, but stay near where one's friends were. Well, except for Matt, Glenda, and Sam, we have few if any friends to miss!
Tonight I mowed our back yard and played a long, rousing "paper-chase game" with Pepper. I kept at it until she was really tuckered out, which meant I was too! (We wad up used tablet paper into a compact ball. She grabs and stuffs it deep into her mouth and runs. Then I chase her around the house trying to catch her and get it back. She loves this kind of keep-away fun and can continue the game a surprisingly long time, especially when she's been bored and restless, like now with Fran gone.)

5/28/99-Fri.-Whew! Boy, am I tired! It's after 10:00 P.M. This has been a long, but hardly uneventful week. And it's not over yet!
As I write, "Film Score Focus" is on the KMFA all-classical radio station, playing, as usual of course, great film score music. I love to tune this in each week.
Wednesday evening I got home by about 5 P.M. from work. The sky was full of turbulent clouds. Thunder was in the background. Rain was threatening. I mowed the front yard, in anticipation of Alice and Ed coming over on Thursday, and finished just as lightning strikes got very close and rain began in an extremely heavy downpour. In fact, our yard flooded, front, side, and back. I had to rush out and dig flow holes under one privacy fence to keep the backed up pond from reaching the house siding. Water was already about half a foot deep.
With a variety of chores, another paper-chase game for Pepper, and a nice, long call from Fran (at a campground in Illinois, where she was having a fine stay with her folks, including lots of fun hiking and watching Canada snow geese, etc.), I did not get to bed, once again, before about midnight. That evening I had also begun a one-page congratulatory bit of silliness in honor of Chris's graduation from high school, "Chris' Roast," that I'll read and present to him over the coming holiday/family reunion weekend.
Last night, I continued the "Chris' Roast" letter efforts. About 6:45 PM that evening, Ed and Alice got here. They did not like Pepper's frisky way of greeting them. So she had to be put out. Oh well!
I gave them a tour of our house and gardens. Even though they have a much bigger place, which is, in some ways, very spectacular, they both seemed quite impressed with our abode, particularly with our landscaping, the number of trees (some already goodly-sized, which we had planted as saplings and cultivated here since moving in thirteen years ago), the neat rocks bordering many areas or that were dug up and then large enough and strategically placed, to serve as our own "park benches," and, of course, the many examples of Fran's handiwork, including her picture notebooks, skulls-&-skeletons collection, and excellent carpentry projects. Eventually, we were getting rather hungry.
Since they had treated me to a fine restaurant in San Jose, when I was out there four or five years ago, I bought them a meal, with all the wine and dessert they wanted, at West Lynn Cafe. They had a great time, I think, and thanked me profusely for the dinner. Once again, though, I did not make it to bed till midnight or later.
This evening, I am back after finishing an exhausting workweek, made the more so by several hours' sleep deprivation. However, I needed to finish the "Chris' Roast" letter, which I finally did. Fran and I are also giving a check! So, if he doesn't like the one thing, he'll probably go for the other.
After printing out a couple copies of the letter for Chris (and myself) and putting them in plastic protectors, I took Pepper for a walk. She was, after this ordeal-of-a-week for her as well, ecstatic at getting out and about. The paper-chase games help, but are not really a full substitute for the sights, smells, sounds, drama, other dogs, cats, shits, and relative freedom of a walk!
At long last, I must eat supper and get ready for bed. I've yet to pack and need to get up early to head off before the Memorial weekend traffic gets too horrific. I'm to be in Waco, with Pepper, by about 11:30 tomorrow morning.
Today we had still more rain, quite a lot of it, along with more thunder and lightning, flashing and rumbling on by, several times throughout the day. Our yard and the house exterior are quite soaked. It is rice planting time!