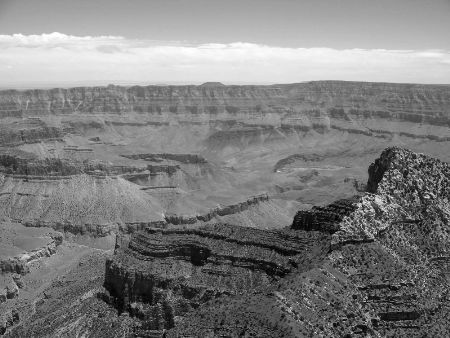 1/1/13-Tues.-New Year's Day-We had heck, as usual, with a terrified pooch last night, what with all the New Year's Eve and New Year's fireworks.
Today we went to the Oklawaha and then the Moss Bluff Dam recreation areas. On the way to, from, or at one or both of these sites, we saw otters, ducks, other water fowl, sandhill cranes, turkey vultures, a kestrel, a large hawk, and numerous arachnids.
Later we went back to the Chinese food buffet place we had enjoyed earlier on this visit.
I did a year-end nest egg analysis yesterday. Our assets were up 13% from their end of 2011 total. Equities' return was a bit over 21% for 2012, a surprising outcome in view of all the dysfunction in Washington, D.C., the extremely negative political campaigns, and the debt crisis among European Union nations.

1/2/13-Wed.-We said our goodbyes to Linda and departed her place this morning about 8:30. It was overall a relaxed, interesting, pleasant visit. Linda's sister (with whom she was not close) died during this get-together and Linda was notified via a long-distance call. She reminisced some about her, but otherwise seemed unmoved. The sister was six years older and died at age 88.
Later. We got into Baton Rouge and checked into a dumpy Motel 6 by about 6:30. Both of us were kind of tired and frustrated. We too easily fell into an irritable exchange with added emotional negativity. Little barbed comments subsequently in the evening did not foster much goodwill.

1/3/13-Thurs.-In spite of various significant problems with our motel room, Fran and I at least got several hours of rest last night. We were in much better spirits today and headed out about 7:30, the GPS device indicating we have around seven more hours of driving left to reach home.
Between Baton Rouge, LA, and Houston, TX, we saw flocks of cormorants and huge flocks of geese. We also saw a red-tailed hawk nearby, evidently hunting on the wing.
Yesterday, we had seen a brown pelican barely escape being hit by a truck, then ride up out of the way on the vehicle's air stream.
This afternoon, we are getting back to Austin about 3 PM. We shall stop for our held mail at the Post Office before driving on home.

1/16/13-Wed.-Fran has a bad cold, but we began the day with an early trip to the Laundromat.
I am meeting someone from one of the Alanon men's groups for lunch.
Was depressed and frustrated with initial difficulties registering and using a new Kindle e-reader, a Christmas gift from Frances that arrived a few days ago. Since then, with a little help from others, things are at least progressing. I am making a bit of headway through the learning curve. Chances are in awhile I shall be enjoying using it, just as I now do our PC, though initially resistant to having anything to do with computers.
I think I have some false messages from childhood to be removed, such as that I "can't" do technological or complex and unfamiliar things.
While starting through the user's guide for the Kindle, it occurred to me we could all benefit from a step-by-step user's guide to our brains, bodies, or lives, some comprehensive means of trying out, putting "online," and then practicing the operation of all the functions, small and large, built into what we are.
Maybe the yoga, meditation, and "spiritual" disciplines which have come down to us from ancient times are attempts, with lesser or greater success, to do just this, enhance and maximize our operational capacities as we move through the natural life cycle. I wonder what, in modern terms, might be some basic rules of use in such a guide.
Along those lines, I think of basic training for the military, which in fairly short order eliminates from young adults the non-essentials and shows them how to function efficiently toward common or individual goals while maintaining good levels of physical and mental fitness.
Warren Buffett also comes to mind. He taught himself both to be a superb investor in equities and in equity-like debt instruments and to get along with others in ways that they were no longer obstacles to but facilitators of his success, this despite initial awkwardness in human interactions. He cites Dale Carnegie's How to Win Friends and Influence People as key to this latter transition. He evidently digested it fully, experimented, and found it gave desired results, so he then applied its advice extensively.
Alanon's program too seems to be a concise summary of what works in advantageously getting through one's life.

1/18/13-Fri.-An odd thing occurred tonight. Despite my now having the cold, cough, and other respiratory infection symptoms that have been plaguing Fran for the last few days, and though I stayed home from my usual Friday Alanon meeting due to not feeling well and not wanting to pass along whatever I have, I went for a walk with the pooch. I saw a man about my (short) height and age, wearing, as I was, jeans, a light colored jacket, and white tennis shoes. He was walking a wire-haired fox terrier that looked like Puff's twin. We chatted briefly, exchanged the dog' names, and remarked on the amusing coincidence. This man is probably a trifle more extroverted than I, while his dog seems a bit less extroverted than Puff. The symmetry was maintained. It was like meeting my doppelganger.