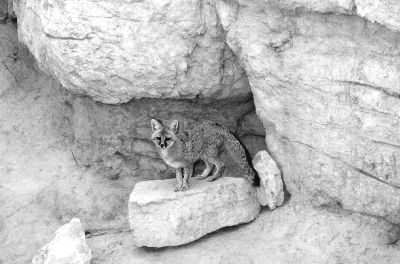 2/3/04-Tues.-I've stopped for lunch at Bombay Grill. Mmm good!
Fran left nine days ago, and yet it has taken me until this week to feel both relaxed and productive in my "splendid isolation" regimen. I seem to have been surprisingly willing to give up this opportunity for solitude.
First I went to spend a couple days with my mom, just after checking out the puppies in Killeen last week. Then, while doing my walking exercise at the nearest mall, I went to Penney's and said "Hello" to my brother Ron and hung out with him a little while as he was manning the customer service desk close to the men's wear department. Next, last Saturday evening, I drove over to Claudia and Ron's place and enjoyed a pot-luck supper, along with chatting and movie watching with them and Ron's girls, Esther and Jane.
Ron had asked me to show up with some lean ground beef, which I accordingly had purchased ahead. Then, at the last minute, he called and said instead to bring hamburger buns, that Claudia had decided the emphasis for the meal should be different. So, I made a new shopping trip to HEB. That left me with extra beef, an item I never buy just on my own. The next day I dealt with this by opening our Betty Crocker Cookbook, a wedding gift for Fran and me, and, referring to it, made myself a casserole which turned out to be quite delicious.
Day after tomorrow, I leave for Waco again, and then, with Mom, will drive up to once more see Nina, Allen, and their baby, Sharon. I'll return on Sunday by way of Killeen, hoping then to pick up the puppy I'd picked out two weeks before.
After that, though, there likely will be no further visiting for the ten remaining days till Fran is due to return from FL (2/18), and during that period I'll probably be intensively involved in the training and care of our new pet.
I'm not entirely sanguine about the arrival of this latest member of our little household. I recall that, when Pepper was a wee one, though she proved ultimately trainable in the basics, during the interim before this happier outcome she tended toward at least a modicum of rascally behavior, not merely leaving wet or semisolid gifts here and there in less than ideal locations, but also having a bit too much propensity to teething on stray pens (which of course leaked), the furniture, or the wooden exterior of our house. We probably would not have kept the creature long enough to bond with her so completely except that, unknown to me till years later, while I was at work but after Pepper had been chewing on our house (for which indiscretion I had earlier given away another canine) Fran scolded her most severely and hurriedly bought siding, replaced the old, and repainted the new so that I was none the wiser!
Fran got to her folks' place, in Ocala, FL, on 1/29 and called me right away after her arrival. It had been an interesting trip for her, with several side-excursions. Among these, she had a great time seeing the Audubon zoo and aquarium in New Orleans. During her time at the St. Joseph Peninsula Park, hers was the only tent, though there were a number of RVs in evidence. The temperature hovered around freezing, cooler than normal even for the middle of winter in that part of the country. The wind was also intense much of the time so that, while she was out walking, the majority of her time there, even with heavy bundling up, she was often cold to the point her extremities and face were numb. Despite this, she completed the entire circuit of the peninsula, her pedometer showing almost 35,000 steps that day, roughly eighteen miles! While out there twixt dunes and surf the only other human she encountered was a park ranger who passed by once in a small beach vehicle.
That night she had to shower in the dark, having forgotten her flashlight and the campground bathhouse being without lights. The moon was bright, though, for her walk back to her tent afterward. Raccoons tried to get at her food and scolded her for closing the trunk before they could avail themselves of its contents.
She was thrilled and delighted on seeing the pictures I'd sent in an e-mail of the puppy, with its parents, offering the canine to her as part of her birthday present later this month. She's decided to call it "Puff," for the colorful "Magic Dragon" stuffed animal her mom had made and given when she was young, a favorite toy that came of course with its own famous song, and which she's still kept to this day.
Frances has a new feather in her ever more quill-pierced cap. Shortly after she arrived at her folks' place last week, she received a communication from a lady working for one of the major TV networks, PBS, asking permission to use one of her images for a piece to be aired tonight on nanotechnology. It seems part of the emphasis in the story will be a comparison between the filaments people can now produce, using ultra tiny gadgets, with those of spiders, for relative tensile strength and thinness of strand. The picture in question is a rather well done one of an actual spider web. The image apparently has now found its way from Fran's series of online photographic essays into a library of visuals that may be useful for editors of various pieces.
Fran called me, then, fairly late Friday night (1/30) and asked that I find the original photo in her albums, scan it in at high resolution, save it, and send the image to her so she could get it ready to e-mail along to the PBS lady. As luck would have it, I'd recently learned from Fran the most fundamental rudiments of how to use the scanner and so was able to assist. Fran is therefore due her .15 seconds of fame this evening, though it will be somewhat indirect glory and will not actually include her name. Nor does she receive payment for the privilege of using her web shot. But there's reason to hope that such incidents may lead to eventual networking among the picture users and to her body of work being better known. She's understandably excited just over this much recognition. Indeed, in the past couple years, well over a dozen people have gotten in touch, usually editors of online or hardcopy textbooks. She's happy to comply with their requests to publish her photos if credit is given to our site.
Meanwhile, Fran and her mom are on a camping trip now, (callously?) leaving ailing Mike alone at home. This is just one of three multiple-day camping trips Linda arranged for them during Fran's visit, besides several other day trips and "overnighters." In almost every case Mike is to be left on his own. Thus, the majority of the time while Fran is out there they'll actually be away from her father, who's dying of pancreatic cancer (and also significantly bothered by Parkinson's disease and a severe heart condition).
Indeed, her visit will be an occasion not so much for quality time with her dad, perhaps one of the last periods available to them to be together under relatively good circumstances, as one for Linda to be alone with her daughter and away from an irritable, argumentative hubby whom she seems to feel has been quite a pain to be around for some time now. In the resultant competition for time with Fran, Linda definitely has the edge. The two women have been very close for Fran's entire life, and theirs is a cliquish bond with which neither of the husbands, Mike or myself, has a chance of interfering, not even, evidently, to assure companionship when the male in question is terminally ill.
Of course, each person and marriage must adjust as well as possible to the stresses that life hurls at us. Who am I to say that this is not the best that can be hoped for in the current circumstances? Maybe, without this safety valve time alone with Fran, Linda could not have stood much more intense involvement with a cantankerous and often complaining, seldom appreciative husband who knows all too well that his days are numbered but lacks the inner resources to leave the stage with courage and grace? I can but hope I would do better in a similar situation, but am far from sure that is the case.
Linda and Mike have a history of often volatile domestic episodes. During Fran's childhood her parents argued a great deal, and at times Linda would simply disappear for days at a time. Perhaps inevitably, Fran and her sister would side with their mom during and after these harrowing disputes.
An objective observer might see that in the current crisis it would be better for both Linda and Mike if a third party agency could be involved. Perhaps home health care facility workers or even hospice volunteers could give Linda breathers away from a claustrophobic pressure cooker that now combines Mike's likely final health battle with their already not so great marital background. One way or another and sooner or later, if Mike does not die suddenly but has a normal course of degeneration, Linda will almost surely have to arrange for other resources to assist her. Simply escaping for days at a time with her favored eldest daughter then will not cut it.
Meanwhile, Mike has told Fran he is just hoping to live till his and Linda's fiftieth wedding anniversary, coming up in June of this year. I've encouraged Fran to get together with her sister and plan an appropriate celebration for that occasion, but she just says her folks don't care that much about such things. Hmm.
Though he and I have not had a very amicable relationship over the years, as my father-in-law feels free to vent quite negative feelings around and toward me (while I feel constrained from expressing other than diplomatic or neutral responses), I've tried to be friendly. For my troubles I've generally been ostracized or at least kept at a cool distance by both of Frances' folks. How anyone could see me as other than the most pleasant person to have around I do not understand (smile)! Ironically, though, in the present dilemma I find myself sympathetic to Mike's plight.
It would seemingly be much better for all concerned if their family, perhaps including Fran and her sister Trudy, could work together on planning now for times when things may not be as easy as they are currently, rather than perhaps waiting till Linda simply cannot stand it any longer, as Mike goes downhill and the conditions finally get beyond her capacity to cope by herself, yet when it may be too late to arrange for adequate in-home assistance.
For better or worse, though, one thing is clear: I am out of it. Linda and Mike have indicated they don't want my participation in this part of their lives. So be it.
On the first of the new month, so-called "Super-Bowl Sunday," I indulged myself wonderfully. While I did a lot of exercising to stay in shape, I also went to see the movie "Master and Commander," based on the Patrick O'Brian series of historical naval novels - of the Napoleonic era - that I've been enjoying for years.
I also watched the Panthers vs. Patriots football game, pretty exciting this year for a change, even fixing and eating some popcorn to enhance this ultimate couch potato experience.
In the past couple days, I've had my nose more to the grindstone, concentrating on the cost basis calculations I need to have up-to-date before we can turn our 2003 tax records over to our accountant to prepare our return.
Today I got a haircut too. It was not much of one, just a tidying-up trim. After my last stop for lock shearing, a little over a month ago, I was reminded of the fate of too many from "The Barber of Seville," for in a bemused moment, that must have lingered into a depressed ten minutes or so while I was considering the unfortunate demise of our beloved pooch (Pepper), the lady hairdresser most efficiently delivered me of much excess shaggy capacity, to the extent that a youngster waiting to have his cut looked alarmed (no doubt fearing he was next for such treatment), and I received my first inkling of error when I heard the lad say "That man likes his hair short!" Sure enough, when I glanced up at the mirror it was to see a new, younger looking me, for gone was my silver pelt, and in its place a mere grayish brown fuzz remained. Indeed, the change was so marked that Fran, who usually takes her hubby's hoary looks for granted, not even noticing my every four to six weeks' hair shortenings (surprised when I comment on having just returned from the barbershop), on this occasion said with dawning amusement and ironic understatement: "You've gotten a haircut, haven't you?" She even ran her fingers through what little was left aloft and pronounced it oddly "sexy."
We've had a little extra excitement in my extended family. My nephew, brother Horace's oldest son, Chris, finishing business college this year plus working a lot, over the weekend was riding his motorcycle. He's really a safe driver and a good kid, not the archetypal tattooed bike gang sort. But a lady pulled her vehicle out right in front of him, completely failing to notice him or apparently even to look. They collided, in a sense. It's not really clear what happened to him, whether he was thrown over her car or went under, but the motorcycle went completely beneath her SUV, and it and Chris wound up in front of the lady's car. The bike was totaled, but Chris doesn't even have any scratches (though he is quite pissed off and depressed over the incident). He was fortunately wearing a good helmet, plus leather gloves, coat, biker pants, and heavy boots. His gear has some badly scraped places.
My reading lately continues to be enhanced by the quite interesting biography, Dragon Hunter, by C. Gallenkamp, about the adventurous exploits in the early Twentieth Century of a then famous explorer/paleontologist, Roy Chapman Andrews, a real life Indiana Jones type character who led several expeditions into central Asia (and elsewhere) and was the impetus behind numerous quite intriguing discoveries from that terribly fertile region for fossil remains. Andrews reminds me a lot of Frances in his rather eclectic interests and talents.
But she'll never believe what happened to her book, for it's one I gave her for Christmas and that I was only reading after she was through with it herself. It is drying out at the moment. This circumstance has occurred before with a few other tomes, after I was reading in the bathtub and briefly nodded off. This time, however, I thought I was being very careful with the work. I had it sitting near the corner of the bathroom counter, completely out of harm's way, except that I was afraid it might be splashed a little by the faucet, so I gave it the minutest shove, to slide it over a few inches, so it wouldn't be in danger from even a few drops when I washed my hands. I did not, however, take into account the almost total lack of friction on the countertop. In a split second the volume scooted off the surface and into the toilet. I retrieved it instantly, of course, but it turns out a book is about as absorbent as a Bounty paper towel. Now I may as well finish reading it in the tub (and get Fran another copy, naturally). Sigh.

2/10/04-Tues.-Puff and I are gradually taking each other's measure and making necessary mutual adjustments. The first forty-eight hours since I picked her up have been rather challenging, but especially so the first twenty-four. She whimpered a little for the initial few seconds after I'd gotten her from Killeen, but then settled down easily and took a nap for most of my way back to Austin. Much of the time, though, she's not been nearly that relaxed, trying out either her mouth or the lower orifices at just about every waking opportunity.
She is, of course, not housebroken, and the first day Puff seemed to poop and/or pee in just about every part of the house at least once. This situation was compounded by cold, drizzly, and then heavily rainy weather, which meant neither of us was too keen on being outside any more than absolutely necessary.
Besides that nuisance, Puff arrived with a mild urinary infection, which has apparently made her tiny sphincters even more than usually trigger-happy.
She also has the natural puppy-like enthusiasms for nipping, tearing, thrashing, yanking, chewing, and otherwise efficiently destroying just about everything into or around which she can get her teeth, and, in the backyard, for digging, sniffing, nibbling, and making a generally muddy mess.
Yesterday was thus, despite her being terribly cute, energetic, and playful, most frustrating.
Today, though, knock on whatever, is progressing positively so far, so that, even if things now plummet again into the "chaos" experienced on Monday, they are already much improved. There have, for instance, been no accidents through this morning and early afternoon, thanks to her anticipating me and vice versa. Perhaps the infection, for which she's on medication, is also improved. And I have a constant rotation of umbrellas handy at the back door, plus a drying-towel nearby.
I commend the following motto to any young puppy caregiver: "If in doubt, take her out!" Until observing it myself, I'd not have believed how often she can eliminate (three times for no. 2 alone, between 7 AM and noon, even though she was offered food only in the hour from 7-8).
Today as well she is slightly more responsive to my wishes with respect to biting and such.
And I am complying better with the dog's preferences by playing with her for awhile in each two-hour period, afterward finding that this goes a long way toward enervating her, and she'll soon doze off for awhile, but, if out of her kennel, must then be taken outside upon awakening, or all accident avoidance bets are off.

2/15/04-Sun.-Frances returns Wednesday if all goes according to plan, which we certainly hope. She'll then have her first acquaintance with Puff, our new puppy. As is probably true of any adorable little canine, this one does not arrive without some problems. Friday I took her for her first veterinary appointment here. The good doctor and his assistants were quite taken with our terribly cute wire fox terrier, then exactly seven weeks of age, and said that generally she has a great personality and is in good health, but she does have an advanced (with crystals formation) urinary infection, highly unusual for a dog so young, and bad breath, indicative of an oral infection as well. Of course, the care she was receiving at the breeder's had been somewhat suspect, given that the three-year-old twin children appeared to be in charge of the puppy-sitting. So a few extra diseases probably should not surprise. Now we must hope though that aggressive methods to correct such difficulties will be swiftly efficacious.
After several days of ups and downs in my own puppy-sitting, today I finally felt as though I'm beginning to get a useful handle on the situation. I'm employing the kennel more liberally, whenever not sure she's done all the no. 1 or no. 2 business she needs to at the moment and if unable to directly monitor her, or when she is tired and ready to nap, when it's time for her to bed down for the night, or when I need to be away from home for awhile. Also, several rooms of the house are closed off when she's up and about. Generally at such times I'll just have her right in the same room with me. But when it's time to take her outside, I'm often doing two things at once, i.e., if the weather is cooperative, watching her and reading, writing a letter, or doing my aerobic exercise.
The backyard turns out, not unexpectedly, to be Puff's favorite part of our place, now that the heavy, seemingly incessant rains of her first full three days with me have ended and we've had two quite beautiful days of deep blue skies, feathery clouds, and light cool breezes. So, I've put a lawn chair out there in which I sit for a relaxed time of contemplation while overseeing Puff's latest antics. I move it about from time to time so as to stay in the shade and avoid the sun's rays (which like as not would give me more skin cancer lesions).
For awhile in the back, during this most splendid time of year here and on a fair day, one may allow both thoughts and pup to wander without control or constraint, just as the meditator, within the confines of his or her technique, may let the mind produce whatever thoughts it will, no more (or less) bound than an untethered cow permitted by the farmer to meander as it chooses within the natural boundaries of a green mountain valley.
Our residential lot is relatively large for a dense suburban development, and we have more than half of it enclosed with palisade-type privacy fencing. We've big and little ponds, several rock or brick walks, islands of garden areas amid an expanse of grassy yard, many trees (from saplings of various kinds to mature live oaks), and several neat sitting rocks dug up through the years in the course of our gardening and landscaping. So, there's much here for Puff to explore and enjoy. Today, for instance, she had her first successful drink from the largest of our ponds (after having fallen in it, as well as the smaller of the two main ponds, within the first couple or three days she was here). She also was quite intrigued to have her first squirrel sighting. Every time we're out she notices and cocks her head for the sounds of the different birds or the sudden fluttering of their wings as one or many take flight nearby.
Unfortunately, there are also abundant animal potty leavings and dead things or rotting materials she can find mixed in the top earth between and beneath the grasses, shrubs, and weeds. And she's already shown sufficient appetite for this kind of snack as to be disinclined to have her regular vittles some of the time. I'm torn between scolding her for doing what comes so naturally (in the one area where she's relatively free now of correction), keeping her inside more, even when the weather is gorgeous and she especially wants to be out, or just letting her "graze" in this way as much as she wishes. Well, Fran can help decide that issue, among others pertinent to the care and feeding of canine the barbarian.
Speaking of barbarians, I'm now very much appreciating a book recommended to me by a pen pal, Waiting for the Barbarians, by Nobel Prize in Literature winner and South African author, J. M. Coetzee. The short book is dream-like and allegorical, reminding me of the stories of Isaac Babel, The Little Prince, by Antoine de Saint Exupery, or some of the writings of Soren Kierkegaard. But in this case the story is joyless, filled with surreal horror in which the reader feels himself or herself a complicit participant. We are all, it seems, capable of barbarism. Seldom have writers made me feel so my own responsibility for the evils perpetrated in my name on others by a government, a huge corporation, or any dominant faction of society.
I have begun training Puff: to come when her name is called (does when she feels like it); go pee or poop (outside); go into her kennel; and accept a collar. Pretty basic stuff, but she's just a beginner. I've tried taking her for walks too, but so far she's as resistant as a wild horse receiving its first saddle. I think we'll need to take her through some obedience classes. My own efforts in this direction are greatly aided by a little gem of a pet care book: The Weekend Dog, by Myrna M. Milani, D.V.M.
Last night, among the less pleasant intimacies between us, Puff had a distressing constipation and consequent half-inch or so of fecal matter that was not by the usual means being completely excreted. I had to help her as gently as I could with a warm wet cloth. The process bothered her markedly at the time but apparently was a great relief afterward.
We have periods that are more fun too, of course. The other day she discovered our toy football and the pleasures of playing keep-away.
Her behavior is also just amusing to watch. As she tries out new things she can really make me laugh. Thursday morning she was getting a drink from a heavy ceramic water dish at the base of a big live oak tree. Then she apparently wanted to explore on the other side of the dish. Yet, instead of going around, she tried to squeeze herself between it and the tree. But of course there was no room for such a maneuver. Neither the heavy dish not the tree were about to move. Nonetheless, she tried to get past the dish by sort of straddling it on one side and walking on the tree. However, geometry and gravity do not work that way in our world, so she partly fell and partly put two legs into the water, then, hilariously, looked so surprised at this outcome.
After the endless rains of earlier last week, we had two days of sleet and/or snow. This was the first white stuff to stick and stay any length of time at all in quite awhile. I took a few pictures before warmer temperatures caused all the winter wonderland to melt within a few hours.
Now our yard, already spring-like, has abundant shoots, buds, and other new growth. The pear tree is getting ready for another white burst of blossoms. The bulbs are bountiful and rather soon now will be among the first to flower.

2/17/04-Tues.-Fran should be on her way back from FL today. Indeed, knowing her, I'll be surprised if she even stops for the night. Regardless of the wear and tear on her or the automobile, she'll likely make six hundred miles today, stop for cat naps at rest stops, and complete the distance home by mid-afternoon tomorrow at the latest. I envy her the relatively youthful confidence and energy she displays. In vain do I ask her to stay over in motels, for better rest and security when traveling alone.
Puff has had a couple relapses, with both no. 1 and no. 2 accidents in the house this morning, though she did her business exclusively outside for the two days before this. I guess with a seven-week-old pup that's to be expected. Indeed, if we succeed in completely housebreaking her, it will likely not be for another month or so.
I've just been to the Laundromat and did all my laundry there. It doesn't look as good afterward as when Frances manages the job, but I doubt she'll complain.
There was a bit of drama in our backyard yesterday morning. While I don't really think the feline was planning to dine on Puff - more likely trying to rid "its" territory of an intruder or potential threat - a large housecat, about twice as big as little Puff is now, stalked to within five feet (about 1 1/2 meters) or less of our pooch.
Puff and I were out in the backyard while I waited for her to do her business after breakfast. She was in no hurry and was exploring a far corner, one nearest our compost bins and large pond. I was off to the side, watching from in front of the bins. The cat came up slowly from a good way off, crouched in stalking mode, following the line of the back fence, then going along a brick walkway parallel to that fence and leading to Puff's corner.
The dog was totally clueless, acting like Bambi when there were Godzillas around. She kept busily sniffing things, listening to birds, and so forth. The cat had apparently not seen me. I guess I'd been mostly blocked from its vision by the bins. I slowly reached down and picked up a six-foot branch, from a pile waiting by the bins to be cut up, and then crept up to the cat's left. Still intent on his "prey," the cat even then hadn't noticed me. He was crouched but still moving and had just passed a mimosa tree on his way toward his target. At this point he was only a few feet from Puff. But by that time I'd come closer too and had slowly reached the stick through the space between us till it was only inches from the cat.
Puff was mainly watching me. She glanced in the cat's general direction, but just then the feline was motionless, and Puff seemingly still didn't spot it. I quickly thrust the stick forward, catching the cat hard. He leaped up the fence and away. Simultaneously, Puff let out a long, high-pitched puppy yelp and came dashing toward me. End of adventure. The cat was not badly hurt, and in fact was seen back again today, this time stalking a squirrel, but ran off when he saw me.
Puff has so far fallen into each of our ponds and been terrorized by a low-flying vulture, which she apparently mistook for a large hawk when, just as the vulture went over, there was a loud "CAW, CAW" from a nearby crow. Puff raced to me for protection, nervously glancing aloft as she came. But I apparently was not enough, and she then rushed on back to the presumed safety of the house. For now, it seems best not to leave her alone out there.
Her antics are often quite droll! I told her "NO!" this afternoon, as she was starting to shred one of Fran's favorite perennials, and the dog, who'd never barked at me before, began an angry yapping that I'd had the nerve to correct her in such a manner. She reminded me of nothing so much as a politician trying to put a positive spin on things by attacking his accusers, after having been caught in the latest of a series of outrageous behaviors and policies.
This early evening, the weather being ideal, I sat out in the shady backyard again, giving our canine another chance to unwind. She spent the time renewing her sniff-by-sniff and step-by-step meticulous exploration of her primary outdoor environment. At one point, I saw Puff prancing around with a two-foot-long evergreen branch balanced in her teeth, like some doggy version of Rambo. She proceeded to chow down on it, but I put a stop to this, wondering how its needles and sap would mix with her regular fare. Afterward she drank a lot of water.
Next she climbed onto a large landscape rock near one of our ponds, big enough to serve as a seat for two, and briefly played queen of the mountain. Consuming a rotting oak leaf captivated her then. I don't know why I bother giving her expensive, quality dog food.
Puff spends a lot of time checking out a wood debris pile, over in one backyard corner, and some rotting leaves and branches in the right compost bin. I figure she believes herself on the track of a vast colony of Tyrannosaurus rats.
This evening Puff and I went for a walk with the long leash. Resistant at first, she gradually got the hang of it and did pretty well for a first-timer.

2/23/04-Mon.-The last two and a half weeks have been quite taxing, with Puff's care and management taking up a lot of time, and interrupting normal routines, especially sleep, even after Fran returned last week. In fact, a big part of our extra hours since she showed up again, about midnight on 2/17 (arriving essentially the same day she left Ocala, FL, a distance of about 1100 miles!), has been taken up with completing the latest issue of our monthly newsletter. So between the two priorities, there have been few moments, and even less energy remaining, for sex or much of anything else. With the extra stress, and yet more fatigue, it's too easy for Fran and me to get grumpy with each other.
I don't recall it being this challenging when we were looking after and training Pepper in her first several weeks with us. But, of course, that time I was still working full-time and so not dealing as much of the day with the needs of a baby. Besides, I was a great deal younger then. I think too that Puff is more active, and in a more mischievous way, than was the case for Pepper at the same age.
This morning I took Puff for her second appointment with our vet. She has now, according to her doctor, gotten over her urinary infection and seems completely healthy. Great!
She now pees and poops a lot more outside than in, but still has some accidents. And we're trying to train her not to bite us when she's playing, as her teeth are needle sharp! But she's teething and has no hands for grasping or manipulating, only her mouth, so this is turning out to be an understandably difficult lesson for her to learn.
I took Puff for a short walk, over by a Target store, this evening, and several people going in or out commented on what a cute dog she is. One lady said she just had to hold her, which the pup allowed her to do, nuzzling her on the neck. Afterward, the woman said Puff was the most precious puppy she had ever seen! She took a digital camera out and snapped several pictures of her. She's thinking of getting another dog. She told us of a tragedy a few months ago: someone stole a terrier she had, that had been with her for over 13 years.
At just over eight-weeks-old now, Puff weighs five pounds. She is full of energy and can jump up onto the sofa and the bed, feats beyond her just a couple days ago. In fact, she took her first nap on our bed today.

2/26/04-Thurs.-Much as one day we may be attached to her, and though she is terribly cute, the hour by hour everyday stress, frustration, and fatigue of needing to constantly monitor, often correct, and seldom see progress with our untrained and not yet housebroken puppy is depressing and, at least at my age, deleterious to the libido.
Today was Fran's birthday (her 46th). So, of course, I was hoping for everything to go well and that we'd have a pleasant, even playful time to celebrate the occasion. Yet, after Puff's whining through an afternoon nap period (needed because of way too little rest the day and night before), at least three of her accidents inside, lots of Fran's vehement shouting about the dog's biting, and having to watch as Puff uncontrollably ran away in the yard several times, when we really needed her to come, by late evening I was, once again, just feeling exhausted and exasperated. It seems I haven't felt amorous since prior to Fran leaving for Florida and, not coincidentally, also have not felt either well rested or relaxed since before the albeit adorable Puff entered our lives. Oh well. This too shall pass.
The ironic part of the fact that petting a dog will lower one's blood pressure is that, long before that, the dog probably will on many occasions have significantly added to an owner's hypertension. So, one could say that, if one survives the increased likelihood of stroke or heart attack from having a chaotic dog as part of the family till the canine finally has a modicum of self-discipline, thereafter the bitch may help one stay healthy and alive despite the weakened and traumatized state in which one finds himself from those initial weeks and months with the beast.
Saw a bizarre and amusing thing in our backyard this afternoon, besides that Puff fell into the small pond for at least the third time. There was a big, fat squirrel apparently taunting Puff by playing on "her" favorite mound of earth and with "her" little rubber football. The two creatures were staring at each other from a distance of about fifty feet while the squirrel was up on the dirt pile on which Puff often likes to play. Then, a second or so later, the squirrel ran over and grabbed Puff's football, then about five feet away on the ground, and somehow spun it around three or four times with its feet, even managing to flip it up and away about ten inches! (I've never before seen or heard of similar antics by a squirrel.) Puff still has not figured out the appropriate dog response to such impudence and simply stared in shock.
I went to my semi-annual dermatology appointment yesterday, to see if any of the new spots and growths were of concern. Surprisingly, I was given a clean bill of health, this the first such in a few years of checks for skin cancer. The only negative was that there is a small fresh abnormality I'd not noticed before, but which I'll now have to observe carefully for signs it is a melanoma.
Frances and I did enjoy a delicious celebratory buffet lunch, complete with a wedge of birthday cheesecake, at our favorite Chinese restaurant, Tien Jin.

2/27/04-Fri.-We were awakened about 6:30 this morning by the phone's ring. Fran's mom, Linda, called saying that Frances' dad, Mike, had just died during the night at the local hospital. He had not been doing at all well due to his cancer. Starting about a week and a half ago, just as Frances was wrapping up her visit with her parents, he'd gotten to the point he was hardly eating anything. When he would try take some food, he'd throw up even more. No doubt the cancer had metastasized and spread, just as had been true for Pepper at the end, to the point that it severely affected his GI system functioning. Anyway, he had become terribly weak, and he kept falling down when he'd gone for his latest chemotherapy. He was admitted to see what more the doctors could do to help him. At least he was kept on plenty of pain medication, and Linda said he died peacefully. Another good thing, amid all the horror of his disease, was that they have a great medical plan, and 100% of the expenses were covered.
Fran and her dad were not particularly close. But, regardless, you love your father!
Still, at this point, I think she is most concerned to help her mom, who's having a harder time of it, to feel better. She offered to go out to stay awhile, to keep her company or assist with things, but Linda says she may come visit us after things settle down more. Meanwhile, I think Frances will be calling her fairly frequently. She called Linda tonight, for instance, and they talked for some time.
Most of Mike's family and friends were still back in IL. Linda has decided to have his body cremated. There will be a funeral mass in the next few days at a local Catholic church. This was Mike's faith. But the main memorial, and burying of the urn and ashes, will be delayed till 6/19 and held up in IL. This would have been his and Linda's 50th wedding anniversary date. He had been hoping to live long enough for that commemoration. Fran and I, as well as her sister Trudy, and Trudy's husband Scott, will doubtless be among the many attending the IL ceremonies.
Puff and I are doing better today, both in terms of her training and our bonding. All is not perfect, but we are reasonably at peace with the situation and each other for the present.
As often happens, either to help feel better when we're down or just for recreation when we're not, Frances and I today took ourselves out to eat at a favorite restaurant, this time Jason's Deli for brunch. But late this evening Fran fixed us a delicious baked salmon dinner. Mmm, good!
Besides the bad news about Mike, I learned today that Fran's opera duties may interfere with our Yellowstone plans. Apparently the productions will start in September next season, instead of November when they've begun each prior year. We'll try to just take things as they come. There's probably a meditation lesson in there somewhere.