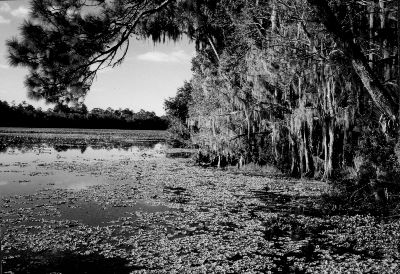 3/1/06-Wed.-Each of the last two nights, Frances has had severe headaches and cramps that kept her awake. She wonders if the symptoms are due to the onset of menopause.
I have a couple bony growths in my right hand. I doubt they are cancerous lesions. (If I'm wrong, I'm soon to be a dead man, for bone cancer is normally terminal.) I think they represent osteoarthritis or "bone spurs." In any case, this week the sharpest of them has begun to be symptomatic. The flesh around it gets pinched when I am handling things and sometimes bruises, so that the problem persists though I am becoming more cautious with how I use the hand. Partial loss of mobility could result if I keep guarding it due to the pain. I don't know if my health plan will cover corrective surgery for the difficulty. Based on the decisions on other matters, I suspect not. But at some point in the next weeks or months I certainly need to get this checked out.
I did my library shift this morning. Afterward, Fran and I went to Trés Amigos for lunch. Following a nap, I did investment research, then went to my monthly AAII investment group meeting. There was an interesting presentation tonight.
Before heading for bed, I took the dog for a two-mile walk and did a little record keeping, in preparation for our 2005 tax return.

3/6/06-Mon.-Have spent most of the past week working on stock or mutual fund transaction cost bases, in preparation for taking the 2005 tax paperwork to our CPA. While we came out ahead last year, it was by a lesser amount than in 2004. We are certainly not feeling wealthy.
The library work over the last few days included getting things ready for and then participating in a big book sale that occurred this just past weekend. It was a success and rather fun. There were lots of eager potential bargain buyers and readers of all ages coming through the door and poring over the books, movies, or CD music in multiple aisles.
Last night, Frances and I watched some of the 78th Academy Awards and recorded the rest to view later. I was disappointed with several of the winners, but pleased with others.
Before going in Saturday for my library hours, I stopped off at Office Depot to make copies. As I was heading in, our old friends, the Golds, were exiting. We had a brief but warm and jocular reunion. While I (or Fran and I) have known them, for well over a generation now, we've had great times, and been close, or not so good times, and been more distant, periods that were between these extremes, and others, for several years at a stretch, when we have not even seen or spoken to each other. The relationship is different (not romantic, and between married couples rather than singles), but in its on-again vs. off-again aspect it reminds me of the primary friendship in "When Harry Met Sally."
As we parted the other day, the Golds and I agreed we would get together soon. Was this merely a polite thing to say, or shall we resume a more active mutual involvement once more? We'll see.
Much has happened in their lives since we were last seeing one another often. Carl is retired and had previously had a heart attack and surgery. He has now also had three eye operations. One of Harriet's favorite psychiatrist bosses died quite suddenly and unexpectedly. Harriet's a registered nurse but works these days as a receptionist in a mental health clinic. And their adopted daughter, Carol Ann, whom we recall as a young girl, from back when the Golds and we would do things in common two or three times a week, has recently had a major battle with breast cancer. It seems she is OK. Still only 27, she is hoping to move in the next few weeks to the Big Apple. Currently her boyfriend is there.
After seeing the Golds, and once I had returned home, I sent them an e-mail suggesting they join Frances and me for Persian or Indian food, mutual favorites. (No reply yet.)
This morning, promptly at 8 AM, I had a dental cleaning appointment, and my latest hygienist began the gruesome oral excavations. Afterward, he noted that the mouth care had looked good, though there was a lot of sensitivity at one lower molar, which is cracked and may need a crown. He also did not approve of the moderate java juice staining. I suppose I ought to stick mainly with green tea for my caffeine fixes. On the other hand, his comment reminded me that I'm out of regular coffee. Accordingly, during my trip back to the house I stopped at Randall's and remedied this deficit.
Through this morning's exam, I so convinced myself that the painful tooth was no big deal, far less excruciating than a couple weeks ago when I had made an appointment, that before leaving the dental office I cancelled next week's meeting with the new dentist to have it properly checked out. Of course, shortly after I'd gotten home, it began to ache so much that the left side of my face seemed involved and the adjacent ear felt infected. Sigh.

3/9/06-Thurs.-Considering hiring a housekeeper. Neither Frances nor I seem to be minimally into this type chore. We probably should hire a cook and handyman while we are at it. Now that we are retired, ironically less home repair, meal preparation, or cleaning occurs than when we were working. (I did wash the toilet in my bathroom this morning. Let that be sufficient for the next five years or so!)
Once our regular jobs had ended, even some recreations have been decreased, movies seen in theaters, for instance. Nor do Fran and I as often go walking together in pleasant or interesting nearby parks. It is as though our departures from the world of work gave license for a general reduction in all routine activities. At the same time, like similarly charged particles, we have tended to spin apart, finding purpose and enjoyment in disparate involvements or pastimes.
Have made a new dental appointment, for next Wednesday. Meanwhile, am chewing mainly on the "safe" side of my mouth and taking over-the-counter meds to keep pain in check.
Late this afternoon, I went on my own to finally see the movie,"Brokeback Mountain." I suspect it may have deserved to win the Academy Award for Best Picture, but then I've not yet viewed all of the competing nominee movies. From what I have seen and read over the years, my award preferences more closely mirror the Golden Globe honorees.

3/15/06-Wed.-The last several days have again been busy and productive. Among other things, Frances and I ate out at a couple good restaurants, completed our tax record preparations, and have been working on our next family newsletter issue.
Fran's been going to meetings or rehearsals of interest to her as well as on field trips to neat places for photographing insects, spiders, plants, and misc. wee things.
The latest chapter of my old journal, Broken Branch, Fallen Leaf, Rippled Water - VII, has been put online. As Fran guessed, it had taken me many months to get the next portion of that old version (1979) of "My Steps" ready since the period in question was a rather depressing one. I was also embarrassed by it. There are still more "downer" months of that phase to go through before I can at last reach the more positive stages. But now that I am back into this transcribing business, hopefully progress in getting the rest online will be more rapid.
Over the past few days, I also got the mower going, after its winter rest, and plowed it through the leaf-strewn front area, seeking to grind things down enough that the leaf litter can easily provide mulch to fairly arid, sparse sod parts of the lawn, at least till shade tolerant new grass can be established. The mower promptly ceased working, under the assault of intense dust and debris, but then ran well again for awhile once I'd cleaned it up further. The best of all possible machines seems capable of operation for only about 30 minutes at a time. Still, if one fiddles with it enough, that is sufficient to finally get the job done. While I was raking up some of the vegetation awaiting power blade treatment, a brown foot-long snake slid out and safely away into an adjacent succulent garden.
Investing lately has been quite rewarding. Who knows how long that will last? So I am trying at the same time to capitalize on good opportunities and reduce our exposure to overall market risk.
I've worked some library volunteer shifts. I picked up an excellent condition bargain ($1) book while there last Saturday: The Complete Idiot's Guide to Looking and Feeling Younger. I've just started it and do not yet know what to think, but, for a dollar, there must be some useful tips to glean from it. And, beyond a certain age, who does not want to look and feel younger?
Tonight I attended a book discussion group meeting. There was plenty of interesting and amusing banter about the last tome read. And we picked intriguing titles for our next few monthly sessions.
Linda, my mother-in-law, left the nursing home today and returned to her place after an absence of a little over a month. She had been in the institution since her hospitalization for knee replacement surgery. Before departing, she had gotten a bladder infection that then also had to be treated and resolved. She is quite relieved and glad to be back. It had taken her awhile to get good range of motion restored in the affected joint. She has good flexion and all but about 7 degrees of extension, which she had lost before the operation.
I was nervous about my dental appointment today, expecting major preparations to be completed, a mold taken for a crown, a temporary crown glued in, etc. I kept obsessing about pieces of the ground-down tooth falling into my windpipe. When I'd had a cleaning a few days earlier, it was attended with a pressured water flush. Some of the liquid kept making me gag. I'd had a previous crown done, during the arrangements for which the dentist had actually dropped the temporary. It had briefly lodged in the windpipe.
What actually occurred this morning turned out to be anticlimactic. I was x-rayed and examined, but the dentist declined to work on the tooth in question till after another specialist would see if it needed a root canal. This new evaluation is scheduled for quite early tomorrow, at another clinic. Well, better that it be done right, of course. Meanwhile, I continue taking pills for pain.

3/23/06-Thurs.-We are experiencing a wonderfully cool early spring so far. Tonight we might even get a light frost. Terrific!
I had my new root canal appointment last Thursday. While it seemed to be successful, the job is not yet finished (three more appointments scheduled, if all goes well, but still more, if not) , and now I have more pain in the general jaw area, evidently from under the tooth, despite antibiotics I've been religiously taking. Once again, the aching has spread through the left side of my head, and my ear on that side feels as though it is infected, though I think this is not really otological but rather incidental to the dental, gum, or jaw problems. My antibiotics run out soon, and the next restoration appointment is not till the 31st. I suppose I need to call in and ask if the symptoms are normal or indicate a problem for which I need further treatment, yet I dread that the specialist may use that as an excuse for an operation to deal with sepsis in the jaw bone.
I sometimes have too much imagination (paranoia?) or cynicism when it comes to highly paid professionals. It results in mixed feelings about using their services. Certainly I do not want to die from such an infection spreading to the brain, but I also do not want unnecessary major surgery. The pain might just be from severe bruising due to the root canal itself. All in all, unless this gets much worse, I'll likely not do or say anything till I see the dentist late next week.
Have been continuing with various interest group activities. This week there was a mystery book discussion meeting.
Have also been doing both KMFA fund drive and library book store volunteer work. Met several nice folks in my shift at the radio station today.
We put out our most recent family newsletter on 3/20. Now we are working on our 120th consecutive issue! In about a month, it will have been 10 years since we began this sort of endeavor (back on 5/1/96).
Frances and I are taking off this coming weekend for a drive up to Waco and a visit with my mom. The upcoming entries should be going online early next week.
Later. I just looked up my symptoms on the web, and at the link are descriptions similar to what seems to be going on with me. With this new information, I think I shall contact my specialist dentist after all, once I have run out of the current antibiotics, assuming the pain I am experiencing persists.

3/25/06-Sat.-I took my car to Wal-Mart yesterday for an oil change and tire rotation. Mistake. The oil change was done alright, but, despite the tires having the same manufacturer, diameter, and inflation pressure, and though there is no obvious wear, the car now veers markedly to the right during driving. It had no such aberrant steering when taken in. Apparently Wal-Mart managed to alter the alignment. I checked online for causes of the problem and discovered numerous complaints of such difficulties after folks had gone to Wal-Mart for a tire rotation. Sometimes their workers had done other damage, such as stripping the wheel lugs. All in all, I figure I'd best not go back to them to fix the pulling to the right, lest things be still worse afterward. Since I'm busy with a trip this weekend and extra volunteer work next week, I'll wait until April to get the matter resolved.
We left for our drive to Waco about 10:45 this morning. Construction on I35, in Round Rock, caused some delay, but not badly.
Am really enjoying another literature group book: Philip Roth's The Plot Against America.
After having had a lunch stop on the way, we arrived a little after 1 PM. Mom had left a note: She was attending a series of one-act, regional Interscholastic League play competitions. My niece, Virginia, has the female lead in her high school's entry. We made ourselves at home.
Later we received a call from Mom: She had misunderstood the time of Virginia's play, which turns out to have been the last one of the day. She would not be back till around 7 PM. Unfortunately, she sounded already quite tired.
Still later, we learned that Virginia, playing Anna in an act from "Anna Karenina," had been recognized as a "Performer of Excellence," though her school had received no other honors (and so would not be moving on to the state I.L. competition level).

3/27/06-Mon.-Once we'd finally gotten together with Mom, about mid-evening Saturday, we had a fine visit. She was quite fatigued and hungry, so we just drove over to The Olive Garden and enjoyed good meals there. Mom also had a beer and seemed to perk up afterward.
Yesterday, we went to the Woodway Arboretum, looked here and there, and took pictures of the many spring buds and blooms. The dog was along and particularly hyper.
I had also taken her with me for a walk at dusk on Saturday. We had hiked to a nearby park and then on a nature trail through the woods and by a creek. Puff had gotten thirsty and enjoyed making a silly fool of herself in the stream. We heard a rustle to one side of the path, sounding as though it may have been from a deer, but did not see the creature. (Mom saw a deer behind her place early this morning. Puff and I also spied a large possum in her yard last night. Puff gave chase, but for once the marsupial was faster than the canine.) Later we saw and heard a large murder of crows, quite a raucous gathering.
That evening we all watched "Terms of Endearment." I wonder what has happened to Debra Winger and her acting career? Is she doing theater productions? Retired?
On Sunday, too, we went to the Baylor Museum and had a good time there, taking numerous photos. Mom once again got pretty tired, though, and for a half-hour or so sat on a bench waiting for Frances and me to be ready to leave.
Mom and I chatted at length about a family party for my brother, Allen, who turns 50 in September, and discussed interesting anecdotes about him that I might write up for a serialized "roast" in our family newsletter.
The trip to Austin this morning was uneventful.
We ate well over the weekend, but I kept my vittles within reasonable limits. I have regained a little weight during the last several months (the scales currently reading 160) and intend reducing gradually to 150 pounds by year-end (159 next month, etc.).