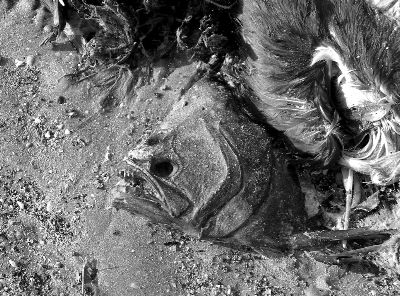 7/5/07-Thurs.-There have been fewer than usual entries here recently, but they have still been abundant at the Dream Realm Diaries and Investor's Journal sites.
Austin has in the last several weeks and months been experiencing weather more typical of Seattle, WA, or Portland, OR. We have, in the first half of 2007, already received more than a full year's worth of rainfall. It has been great for mosquitoes, snails, toads, and mushrooms. Much of our new sod, though, has just been rotting from so much constant wetness. At least these cloudy days have been cooler than is typical for late spring and early summer in central Texas.
Although they will not be added online till I return, likely in mid-August, the number of Vintage Diarist entries is about to increase markedly, as I tend to write more while on journeys. I am now down to the last hours before a departure for the longest driving trip I have ever taken. I shall be traveling solo and hope to be going up, mostly on I-35, from just a little north of I-10 all the way to I-90 and then west on that artery through ID and western WA, then down to Portland, OR, from which I'll explore some of WA's and OR's Pacific beaches.
Next, I plan to go to Crescent City, CA, and have my first experience of the Redwoods National Park. After a scenic tour of northeastern CA, the intention is to return via I-80 across Nevada and Wyoming, take I-25 down through mountainous CO, and then return, as I must, through the relatively featureless expanses of the north and western TX plains.
All this depends, naturally, on things going relatively well. Such adverse eventualities as further wrist or back difficulties, theft, auto breakdown, accident, etc., could interfere.
It is interesting to think that there may not be such arbitrary delineations of time as past, a separate present, or future. If one could view time from a divine vantage point, for any given potential universe there must simply be one seamless reality, already complete, just as a helicopter pilot may see, all at once, the cars that approach and those that are well beyond any single vehicle at that moment on a road immediately below.
There could, indeed, be countless universes, one for each of the limitless number of possibilities that arise at the subatomic level in every instant. And so, while it is uncertain into which universe of universes it is my good or ill fortune to consciously go, in some sense my fate on this upcoming vacation adventure has already been sealed. Clearly, this is no different now than in anticipation of any other given set of developments, but the imminent circumstances seem to catalyze more than ordinary philosophical notions.
Meanwhile, what of the other billions of us sharing this world, all equally interested, no doubt, in their own particular outcomes? Soon enough, we shall meet our destinies. Despite the daily dramas and an endless array of remarkable personal stories, it may in the end for each come down to nothing special.

7/6/07-Fri.-Finished loading the car and departed our south Austin home at 10:15 AM (Central). Odometer mileage: 49,048.
11:00 AM-Stopped in north Georgetown for brunch. Right wrist already hurting. The skies are great, threatening storms. Traffic fairly light. From The Te of Piglet, by Benjamin Hoff:
"'It is hard to be brave,' said Piglet, sniffing slightly, 'when you're only a Very Small Animal.'

Rabbit, who had begun to write very busily, looked up and said:

'It is because you are a very small animal that you will be Useful in the adventure before us.'"
2:45 PM-Arrived at Nina's clothes and shoes shop in Fort Worth. She outfitted me with new shorts and a shirt plus a couple new pairs of shoes. I headed over to her and Allen's place, unloaded the car, and took a short nap before he, Sharon, and Seymour got home. The plan is to go out for Indian food tonight, my treat (since Nina won't take any money for the clothes). Then I need to get my stuff a little better organized after the others go to bed.
From The Te of Piglet, "the consensus was reached that man should go out into the world alone, to learn a necessary lesson."
11:55 PM-We had a good time at the restaurant. The kids were spoiled and cranky or whiny, basically typical American small children. But the food was excellent, and we were more upbeat than down.
Later, my second session of wrist and shoulder exercises inspired the younger ones among us to as much interactive merriment as Puff ever has with the same opportunity. They even took to stepping on my belly or climbing on my back for a "horsy game." Nina stayed up and did things on the computer while Allen "looked after" the kids, egging them on actually. Thus, with one thing and another and reading to me or me reading to them, etc., while Allen channel-surfed or we watched "Storm Stories" on "The Weather Channel," the kids remained awake rather late, as did the rest of us, though Nina plans leave early tomorrow, to keep her finger in the flea market pie, or toe in the water, or some such, in addition to her small store business. So she and I said "Goodbye" tonight. The kids came over for "Good night" hugs, and Sharon told me she loved me. So, of course, I hugged them and told them I loved them too (especially since now I could finally get ready for and go to bed).

7/7/07-Sat.-Up about 7:30 AM. Woke up earlier, when Allen and Nina were moving vehicles around so she could leave about 6:30, but fell right back to sleep. No recent remembered dreaming. By 8 AM, others were still sleeping in.
Expect I'll do my shaving and ablutions, repack the car, visit here with Allen, Sharon, and Seymour for awhile, and get on the road (toward Oklahoma City) around mid-morning.
11:40 AM (Central)-Just crossed the TX to OK border. The Red River was still quite high, but instead of being diluted to pink, if anything the waters were swirling with even more muddy redness than usual. Odometer mileage: 49,342. So, I have a little over 200 miles left of today's driving, to average my target of 250 or more a day between Austin and Portland. Skies are mostly sunny, though with a few puffy white (cumulus) clouds. Temperatures and humidity make for an uncomfortably muggy feeling outside the air-conditioned sanctuary of the car. From the NPR radio newscast, I hear that where I'm headed, in WA and OR, folks are enduring a heat wave. But the Southwest has been really baking. A city in AZ recently recorded 122°F, while mile-high Denver, CO, was 97°F yesterday. If this keeps up, I might be wishing I'd stayed in relatively cool, wet Austin where, per an e-mail from Fran, they had over an inch of rain in a brief thunderstorm yesterday.
1:25 PM-Have stopped in Paul's Valley, OK, for lunch and a break. Have about two and a half hours of driving left, I think, before stopping to protect my wrist.
The latest weather summary tells of 107°F, a new record high, in Missoula, MT. Lordy!
4:30 PM-Stopped for the night at America's Best Value Inn, Blackwell, OK. Odometer reading: 49,568.
"Little Piglet - held back by imaginings and fears, yearning to be someone - is the last animal one might expect to accomplish anything of importance." Ibid.

7/8/07-Sun.-11:45 AM. Entered KS about an hour ago and stopped for fuel and a break.
1:55 PM-Have stopped at Emporia, KS, at a favorite restaurant, Coburn's, where I had a delicious shrimp dinner for lunch. There was confusing construction at the toll booths, interchanges, and exits for Emporia, so I lost about 40 minutes getting to the correct route. No harm done.
My driving today and tomorrow morning may be a little tricky as it involves several toll way and/or interstate changes, the way I'm going.
KS grasslands are, to my eye, different from those in OK, but I do not know how to describe the distinction. In KS too, though, the landscape expanses are quite green this year compared with the last time I passed this way in summer.
3:35 PM-Stopped at a rest stop about halfway between Emporia and Kansas City. Checked maps for easiest way from here to I-29, in southeast SD.
Reflection shows that, while it may not be true for some, and though at times each might offer more pluses than minuses, for me there is not likely to be more happiness or contentment in taking trips (either by myself or with others) or in staying home, in being married or being single, in having affairs or not having them, in possessing things or not having them, in staying at Austin or moving, being in or not being in any particular meditation or spiritual group(s), working or not working, being more "masculine" or being more "feminine," having or not having a Ph.D., children, grandkids, a published book, lots of money, etc. In fact, "How am I to be happy?" may itself for me be the wrong question.
6:35 PM-Am having a salad supper at Country Kitchen, in St. Joseph, having left KS and briefly entered MO about 5 PM, and then having made it to SD a little over a half-hour later. Odometer reading: 49,889.
Harking back to my theme before the 6:35 trip log entry, what then is of importance, as best I have it figured out so far? Here are a few candidates:
Adapting to things as they are, not as I want them to be
Getting plenty of daily sleep and/or rest
Keeping the cacophony of stress "at a dull roar"
Healthy habits, such as having a pretty good diet and getting plenty of both aerobic and conditioning exercise
Plenty of daily meditation (in both formal and informal practices)
Plenty of genuine and positive social interaction
Interesting and/or challenging pastimes
Some useful, productive activity
Plenty of self-expression
Letting things, sensations, thoughts, and feelings happen
7:25 PM-Just realized that St. Joseph is not in SD but still in MO. Indeed, I seem to be at least a full state or two away from SD (!), having completely failed to observe this morning, when, before my first coffee, I planned today's "trek," that several more miles in MO must be covered, plus some of IA, and some of NE, till I finally make it to SD. Jeesh! Ironically, considering how much I esteem Warren Buffett, I did not even notice that tomorrow I go through Omaha!
Tonight's motel room, at Day's Inn, is quite a disappointment, with an inefficient air-conditioner that doesn't lower the temperature below about 80°F, so far, though this is at least about ten degrees lower than the outside mercury level. When I ask about a different room, they say the only option costs $20 more. Sigh. I'll put up with this for one night. Considering what is already charged for a night in a motel, it is rather unsatisfactory.
11:30 PM-This evening, after unloading the car, I took a couple miles' long walk, did my PT exercises, then mostly just relaxed till time to go to bed.
If suffering memory or other mental deficits or depression, the first thing to assure is that I have enough rest.
If trying to make oneself feel better by negatively discussing others, comparing to them in ways flattering to oneself yet at their expense, it is not merely a zero-sum, but a net deficit game. It can be likened to eating candy, offering a sense of short-term advantage, but habit-forming and leading to long-term costs.
If we say or write anything to call attention to ourselves, or to impress someone with how well we are... or have... whatever, it is not impressive and is instead "uncool."

7/9/07-Mon.-Getting started this AM at just after 9 AM. The temperature here in sunny St. Joseph, MO, feels already close to 90°F.
On the NPR news this morning: southwestern U.S., at least initially, will likely see most of the effects in this country of climate change, with a drought sustained and severe enough, in a swath from CA to TX, that there would be great increases in desertification. Prior to that, grass fires and forest fires are expected to be worse than ever previously recorded, so that many new homes now being built and bought will be at great risk of burning. If people realized what is coming in the region, they would not be moving there but moving away, before real estate values plummet and whole communities begin to disappear.
11:00 AM-Entered Iowa.
12:05 PM-Having lunch at Sioux City, IA. Have been appreciating the bluffs (overlooking the Missouri River Valley) and abundant roadside wildflowers.
I heard on the radio this afternoon a good quote from an E.E. Cummings poem. I paraphrase: Most of us love because... a few of us simply love.
Ironically, where I'm going today, SD, as well as where I'm headed toward the end of my outbound journey, OR, are both experiencing huge drought and wild fire problems, the opposite of the kind of associations I have idealistically had of such neat vacation areas. Thinking about my list of possible important things mentioned yesterday, as areas of emphasis in lieu of seeking an elusive happiness, I realize, of course, that they have about as much "zing" to them as a set of Confucius rules by which to live.
What may be helpful, then, would be an inspiring and organizing idea, target, or principle for which such precepts might be merely the means. But what inspiring or organizing notion?
5:20 PM-Have unloaded the car and am checked into a motel in Sioux Falls, SD, having completed somewhat over 1000 miles of a likely 6000-7000 mile trip overall. It is sunny, but the temperature is only in the low 80s (F). For about the last 100 miles, I was so sleepy I had difficulty keeping bloodshot eyes open and controlling the vehicle. Definitely time for a nap.
Later. As for my earlier query, perhaps this answer would do for a start:
To plump the deepest depths
To scale the highest heights
Till my heart's cup runneth over!
Gusto!
Joy!
Doubtless this is too rich a goal to fulfill 100%. Yet, if I but go awhile along that road, the way may be transformative.
Still later. Slept for an hour or so. Called and left a msg. for Frances. No remembered dreaming since before the trip began. Of course, this is consistent with my still having a sleep deficit. Am going for a swim.

7/10/07-Tues.-Power, and so light and AC, went off in the Sioux Falls, SD, motel several times last night, for at least an hour once. Then, when trying to come back on, the air-conditioning unit motor burned out. I shut it down completely after smelling electrical fire odors and hearing a loud tell-tale electrical short sound. GRRR! I don't seem to be having great luck with my rooms on this trip! I complained to the management, but they said the electrical failures were in the area generally, for which they could do nothing, and due to a major power line having been destroyed in a big forest fire west of here. Odometer reading here in Sioux Falls: 50,205.
Today, I'm heading to the I-29 and I-90 junction, then west on I-90 (for over 1200 miles altogether) toward Spokane, WA, though not expecting to get there for a few more days.
Another thought, in answer to my query about an inspiring, organizing great notion: "in search of the miraculous."
I'm far enough north now that some of the folks have those quaint, charming accents like one hears in the movie "Fargo."
This morning's Sioux Falls weather is more like it! Sunny, very breezy, with temps in the low 60s (F) and a forecast high only in the low 70s. Alright!
11:30 AM-I have stopped for brunch in Mitchell, SD, and while here also picked up some info on scenic areas in the southwest part of the state, parts of which, however, are closed due to the fires.
I got a surprise first thing as I started out today: at the junction of I-29 with I-90, the I-90 entrances were closed in both directions. After some retracing of the route, I discovered a detour and lost only a few miles of time and distance before accessing the main way west.
On the drive through southeast SD, I have been the most favorably impressed of any of my travels on this trip so far. Here are neat hills, gorgeous lakes, and splendid small rivers, all of which have made me glad to be here and so inspired I resolved that, so long as my health permits, I shall spend at least a month up north in the hottest part of each year, besides how long it takes to get there and back to Austin (assuming Fran wants us to remain there).
The geography of this area (for instance the farmlands and all the spruces) reminds me a lot of what I've seen of WI. Indeed, I had half a mind to head over and see relatives there for a few days. But as my time is limited this time, I decided against it. However, next year I'll probably go for at least a brief visit (unless Frances and I go sooner).
1:25 PM-Stopped at a Lewis and Clark Expedition Commemorative facility and overlook, with picturesque views of three SD bridges across the Missouri River.
3:00 PM-Am taking a break in thriving Murdo, SD (population 759). Twenty miles farther west, on I-90, Mountain Time begins.
On the way here, I could not help noticing the proverbial "spacious skies and amber waves of grain." As with the Wyoming landscape, it is easy to see here, in the bleak and still virtually treeless environs, the aftereffects of successive Yellowstone Caldera and other volcanic blasts to the west. If one ignores a thin grassland or farm veneer of greens and tans, these almost featureless hills could be tempest tossed, heaving seas. And whether by oceans of rock or of saltwater, the ego, so insignificant by comparison, is equally intimidated at such vastness. This is all the more apparent when traveling alone.
5:00 PM (Mountain Time)-I'm in one of the cheaper motels in Kadoka, SD (elevation about 2500 ft, pop. 750). However, because this is near the Badlands and Black Hills National Parks, plus Mount Rushmore, the rates in the whole area are jacked up, and I'm having to pay about half again as much as most of my prior rooms so far on this trip. I must be ready for the same possibility (or even for no rooms being available) in Crescent City, CA, since it is not only a beach resort city but is where one enters the even more popular Redwoods National Park.
Speaking of following or not following rules (as I do in a recent dream site entry), on second thought, it would be best that I not commit myself to annual vacations alone up north, but just take things as they come, as seems best at the time. Such trips are expensive and take a lot out of me. They ought not be undertaken either lightly or compulsively.

7/11/07-Wed.-Left Kadoka about mid-morning. Odometer reading: 50,467. On a walk last evening, I saw a large hare. Yesterday morning, still in southeast SD, I had seen a sad sight: three raccoons dead together at the side of the road. A little further along, there were a couple road-kill skunks.
Before 11 AM (Mountain Time), I paid for a Senior Pass and entered Badlands National Park. The ranger may have been mistaken (we'll see), but she said my $10 one-time fee was for a "lifetime pass, good for all the national parks." Of course, if I die within a year, this still may be consistent with what I'd heard before!
I lingered awhile in that park and took abundant pictures before heading on down I-90 W toward Rapid City.
Last night, it was cool enough without AC to sleep under the covers. Quite nice!
2:00 PM-Have stopped in Rapid City, SD, my last decent sized burg in this state, for lunch. Was almost in a car/truck accident a few minutes ago. The trucker started across the intersection, despite having a red light, as I had begun going across with a clear green, then he chewed me out after our vehicles had barely missed each other. Hope he continues to drive and act like that, but that nobody else gets hurt when, inevitably, reality impinges and teaches one of its hard lessons.
The next leg of the trip takes me by the Black Hills National Forest. I hope there are some good overlooks off I-90 so I can take pictures. I don't feel I have time (and it is not a priority of this vacation) to stop otherwise and explore. My route today is already going to be longer and later than usual. Aiming to spend the night in WY.
10:35 PM-After I'd set up a way for Fran to call me at my motel room tonight and waiting, I happened to notice a tiny message light flashing on the phone (no ring). I tried to answer it but got nothing. Later I found out Frances had tried to call me without success. Living out of a motel room is often so frustrating! Things that don't work right and/or way too high prices, nothing available, and on and on. I don't think there's been but one motel room experience so far this trip that has worked out well. Bother!
Given the repeated communication difficulties, if I go on such trips regularly, I should get a cell phone or a laptop.

7/12/07-Thurs.-Yesterday, I wound up in Buffalo, WY, in sight of real mountains with still a little snow on top. Most motel rooms were already full, but I got the last non-smoking Motel 6 space, for "only" $73 (after my senior discount). Odometer reading: 50,802.
Today, I entered MT (for the first time in my life) at 10:15 AM. Continuing on I-90 West.
Have decided, to save a little money despite such outrageous room rates, to try for one or two longer motel stays once I get to the Pacific Northwest, hoping for a cheap weekly room price. And I may save on a few motel night costs by (breaking down and) visiting with Alice and Ed, perhaps also Chris and Helen.
11:00 AM-Stopped at an IGA (grocery store) in (picturesquely named) Lodge Grass, a MT hole-in-the-wall, and picked up a few food items, to make my own snacks and supper and so save a bit more on the hefty restaurant food costs.
12:40 PM-Stopped for lunch in Billings.
3:45 PM-Have checked into a motel in Big Timber, MT. Once again, it is too expensive, but so was its meager competition, and I'd have to drive much farther than my wrist's condition would make wise for any chance at a better deal. Besides the measures mentioned earlier for dealing with higher than anticipated motel room costs, I may want to consider cutting the overall trip a little shorter than first anticipated.

7/13/07-Fri.-Good thing I am not particularly superstitious.
Am getting started from Big Timber, MT, about mid-morning. I-90 here, going through the Rockies, parallels Yellowstone River, which, heading south, later creates the magnificent falls in Yellowstone National Park. Odometer reading: 51,056.
1:25 PM-Have stopped for a break in Butte, MT, after going through several dramatic, scenic passes over the past few hours. Unfortunately, there were few if any overlooks or pull-offs from which to take photos while in the mountains or next to Yellowstone River. I'll be on the look out for good picture post cards to help preserve the memories.
I had gone through yet another mountain pass, the most dramatic and picturesque of all today's passages, on the way to Missoula. Truly majestic scenery. On the radio, a garden specialist was advising how to make the most of MT's short growing season, only about 65 days (and nights) a year when there was no threat of freezing. Of course, during that period one may also experience 100+&degF days. Today, in fact, in Missoula and Superior, temperatures were warmer than anything so far experienced this year in Austin.
I mailed off my investment essay, on looking for good value on trips, to Frances for this month's newsletter.
6:30 PM-Found no motels available in Missoula and so drove on to Superior, MT, where I checked into a room, got settled at the place, and then went for a walk around town, going across a river (Clark Fork) and hiking on the outskirts of the community briefly in a dry, hot woods, but with a small stream cheerfully going through. Odometer reading: 51,344.

7/14/07-Sat.-My 9th day on the road. Have stopped at 10:00 AM (now Pacific Time) in Wallace, ID, after yet another spectacular mountain pass experience. Wallace reminds me of Silverton or Ouray, CO, kind of a quaint touristy picturesque casual old mining and mountain town, with lots of cute little shops, cafes, etc. I'm having a late breakfast in one of the coffee and baked goods eateries.
I set off on this expensive 6000-7000 mile round trip trek seeking the relative cool of the north. What I have found instead so far, as I get closer to my destination, is a terribly hot and very dry tinder box. Certainly temperatures in the middle of winter can still be counted on to be colder in the northern U.S. than in TX, but Austin is comparatively appealing in the coldest months anyway. Evidently in summer only a strip of land right next to the far northern oceans may dependably be expected to be more pleasant than simply saving all the effort and money and staying home. In the last few days, for instance, typical temperatures in this general area have included 107 in Missoula, MT, 102-104 in ID cities, and 108°F in Spokane, WA, one of today's trip targets. At night, things do get cooler than in Austin this time of year, but not fast enough for the inefficiently air-conditioned residences or commercial rooms to even offer comfort by bedtime, much less the rest of the evening.
As I left Superior, MT, this morning, I passed a small forest fire getting started on a mountain slope, above the road on my left. It had probably only burned a few acres by then, but there was no evidence yet of fire-fighting efforts, and it likely consumed much more dry timber by nightfall if it was not stopped quickly. If I'd had a cell phone, I would have tried to call in the I-90 mileage marker closest to it, but, as it was, I just sped down the road.
1:15 PM-About noon, I passed through Spokane, WA. Traffic was congested and the temperature was again over 100°F. Though surrounding hills were attractively forested with evergreens, and the Spokane River was nearby, I had no more desire to check out local hiking or picnic possibilities than I do under similar conditions at midday in Austin. So, I continued on down the road toward Ritzville, where I would pick up U.S. Hwy. 385 toward Portland, OR.
I have now stopped there for a break. If no problems occur in the interim, I should reach Portland tomorrow.
I do not regret having made this trip, but, along with the last one Fran and I made to CO, our periodic trips to FL or WI to visit relatives, and my solo driving trip to Yellowstone three years ago, I believe it will have satisfied for awhile my yearning for long drives in the nation's interior. I might be ready by next spring or so for another trip to WI and possibly a stay on the shore of one of the nearby Great Lakes, if by myself, or, if by then I'm especially ambitious again, perhaps a visit to Glacier National Park.
But, beyond that, I think at least my next few solo trips will be far more focused than this one. For instance, I might fly into either Portland, ME, or Portland, OR, rent a car, and find a room near the ocean and a good, but not terribly popular public beach, then hang around there for a month, six weeks or so, passing the time with beachcombing, hikes in nearby natural areas, writing, and/or meditation.
Whenever it can be arranged that Frances and I go on a really major trip together, I'd like first to go to Alaska or Hawaii, unless of course she can come up with an even better destination (Iceland? Scandinavia?).
4:30 PM-Have gotten checked in at a "cheap," family run motel in Pasco. It's in southeast WA, but, except for the lack of cacti, seemingly could be in west TX. It is just as hot and, for now at least, about as dry. Pasco is also apparently far from a major city, just as might be the case in a small town in the western part of our home state. All in all, I am glad I'll be here just one night.

7/15/07-Sun.-Odometer reading: 51,678. Just a few miles down the road from Pasco, there were two confusing interchanges in Kennewick, and I headed west on I-82 when, counter-intuitively, I should have headed east, away from the coast. I did not realize my error for about an hour. To correct it involved the question whether to backtrack or go on and hope to rectify things with a non-interstate highway connecting I-82 (in WA) with I-84 (in OR) by way of an Indian reservation. As best I can determine from a rest stop map, this will still cost me a lot of time but perhaps not as much as going back. We'll see.
12:35 PM-I have stopped for lunch in Yakima, WA. I got turned around a couple times just trying to locate the Visitor Center here and then get back on the interstate, hopefully going the right way. It probably is not the case, but I felt as though negotiating these unfamiliar roads was as challenging as dealing with Austin's thoroughfares must be for newcomers to our best of all possible cities.
At the Visitor Center, the attendant was at first enthusiastically discussing WA's wine country opportunities with a pair of foreign couples, who were at least equally lively, as if they might have already stopped for samples at a few wineries. The attendant was helpful but far more reserved when just dealing with a hick by himself from TX (on my shirt) who was not asking, evidently, about anything of particular interest to her.
My initial reaction on seeing all the signs for this or that attraction or the brochures, photos, maps, etc., at the Visitor Center was as Warren Buffett described his zeal for good value stock purchases after the '73-'74 stocks bear market: like a sex-starved man in a harem. I could so easily, now that I am at my Pacific Northwest destination, become so distracted I fritter away time, money, and energy. Already in the last hour I've had quite strong inclinations to go to a Yakima River park, the Mount St. Helens National Park, or the Mount Rainier National Park, all of which are just about 50 miles from my present location. There are also Mount Hood and the Columbia River Gorge attractions within about another 75-100 miles. And which route to the WA beaches? Do I go "straight over" west by a series of state roads from Yakima or follow the original plan and head for Portland, OR, itself an attraction for me?
This morning, my earlier wrong turn at least resulted in my going through part of the famous Yakima Valley orchard territory and several times crossing the scenic Yakima River, nestled between brown hills.
But if I try to take in any of the other WA attractions today, I would not be able to do them justice. Exploring Mount Rainier National Park alone could take me a week or two. I'll head on toward Portland.
10:00 PM-It has been a particularly challenging day. Ironic that in last night's dream an anima described me as brilliant and patient, yet before nightfall I was feeling quite the idiot, and, in my frustration, I was pretty impatient at times as well.
I reached Portland about 4:45, after appreciating fantastic scenery and sunset images as the sun was descending, creating fantastic cloud/sky art over the majestic Columbia gorge. And it was now cooler as well. But, no doubt to maintain a certain quality in the cityscape, in Portland itself there were no signs along the thoroughfares giving the names of the motels at different exits, much less their prices. In addition, Portland is vastly different now, and far more populous, with a nightmare complexity of new highways and transportations options, since Frances and I had visited there 18 years ago (1989).
I got completely lost about half a dozen times just in trying to find a motel. Meanwhile, the traffic was so intense it was often as though this were weekday evening commuter congestion, not merely Sunday driving. When I did locate motels, the cheapest room I could find was over $90! And I was low on gas from all the to and fro driving, getting lost, etc. Not to mention that I more and more desperately needed to pee, it now being much later than I'd expected without any success getting a place to stay. I even stopped for directions but promptly got lost again trying to follow them.
Fortunately, my bodily needs led me to stop at a Safeway where a helpful customer service lady and her manager gave me new directions, I had a chance for no. 1, I bought a piece of chicken, then, still focused on the directions I was trying to memorize, I walked out without paying for the chicken (not remembering till later), and then looked all over the lot but could not find my car! It eventually occurred to me there might be two parking lots, and when I searched for a second one, sure enough, there it and my car were.
But the directions this time turned out to be perfect, and the Safeway folks had even recommended a motel (that turned out to be $40 cheaper than anything I had come up with). I unloaded the car, took my chicken down to another Safeway, explained what had happened, and paid for my meal, got some more gasoline for the car, took my evening walk, did my PT, and went to bed early enough to be ready for bear tomorrow - though I hope I have an easier time of it then!
I still need to find a motel closer to the beaches (this one as yet at least an hour and a half drive away!) and a library with public access internet computers. It's probably best I not put my hopes for that any further on Portland. Without a navigator, it's just too big and nightmarish a burg in which to drive, as a novice, unless one has a lot more time than I care to spend there.

7/16/07-Mon.-Stayed last night in St. Helens, OR, near but NW of Portland and about 1½ hours' drive from Astoria, which is right on the Pacific coast. Astoria is the northernmost point in OR on Rt. 101, the highway that is close to and parallels the coast throughout CA, OR, and WA. Thus it is a jumping off location for either exploring the WA or northern OR coastlines. I hope to find a reasonably priced motel with a good weekly rate in Astoria, but do not feel particularly sanguine. The odometer reading before today's driving: 52,025 (which, I believe, is a palindrome).
12:15 PM-Since the above, I located a library in St. Helens with internet access computers, but they are in demand and so available only with timed sessions. Decided to spend awhile there doing some needed communications with Frances and other internet business till I was timed out. By then, there was a waiting list, so I drove over for gasoline and then a Sub of the Day. Hope to conclude some computer business this early afternoon, then head for the ocean and a new motel for the night.
The weather here in St. Helens is cool (70s°F) but sunny and dry. Most of the yards are at least half dead. Yet there are many pines and other evergreens. There is a quite noticeable effort to be "friendly," as in bicyclists friendly with their own special lanes, environmentally friendly with a paper bag option, in lieu of plastic, in produce sections, actively used and popular recycling centers, etc. When one sees how many SUVs and trucks are on the road, though, it is apparent some of these differences from TX folks' habits are mainly cosmetic. However, I certainly benefited from a friendly attitude last night, with helpful directions and a motel suggestion. Also this morning, with advice on how to get to the local library, which I would otherwise never have found.
Other alternatives for upcoming trips, instead of just going and doing everything by myself: participating in an interesting Elder Hostel activity; or going for a personal meditation retreat to a monastery that puts folks up for a week or two; maybe even going on a trip with my sister-in-law, Mary.
5:15 PM-Am enjoying another Subway sandwich, for supper. Have checked into a motel room on the low range for this area and time of year. The spectrum goes from about $30 (but "no rooms available"), jumping up to $65 (my room, + tax), and on up to $300/night.
I've gotten enough info. from the Visitor Center to know I don't want to spend any further time this side of Cannon Beach. But finding a halfway decent, reasonably priced room farther south may be a problem. If that doesn't work out at all, my fall back plan is to visit Alice and Ed, my sister and brother-in-law, for a few days before heading home, perhaps after a one-day visit to the Redwoods National Park.

7/17/07-Tues.-I had gotten quite discouraged about this trip in the past couple days, probably the most negative about it so far. But it is good to remember that, at the same stage in my Yellowstone trip I was also rather severely down, yet then went on to have a really good experience there.

7/18/07-Wed.-Odometer reading: 52,150.
12:30 PM-Checked out of my Astoria motel and then spent an hour at the city library preparing and sending to Fran the first draft of another essay for our newsletter. Next, over to a Dairy Queen, at Warrenton, for lunch. This PM, intend to check-in at Motel 6 in Seaside, rest briefly or meditate, and then drive over to Tillamook Head, Ecola State Park, and views of Crescent and Cannon Beaches. Later, I'll do more meditation, PT exercises, and planning for tomorrow.
3:45 PM-Take two. - Got into my new motel (in Seaside, OR), unloaded the car, and did 25 min. of meditation, but by then it was raining hard (most needed in the area) and overcast in all directions (just what one would expect for a rainforest area!). I found out how to reach Ecola State Park, which has many scenic beach views plus trails, but decided that walking, driving, or photographing were all out for the time being, due to the weather. I'll do the state park tomorrow (and probably Fri. AM as well), rain or shine. Meanwhile, I did a little frustrating shopping at Safeway (the only items [bread] on a sale table turning out not to be on sale at all), fought with my umbrella in the wet wind, and went over to the public library, signed up for an hour on the computer, and found other things to do at the library till I could be online.
Yesterday, I drove to Cannon Beach and had a good time taking photos, "grokking" the neat scenery, and watching many other beachgoers walking, wading, or playing there. I took off footwear, rolled up jeans, and had a fun time stepping along in the gentle surf for about a quarter-mile. Then I drove the 20 or so miles (took about 45 minutes) back to my Astoria motel, took a beach area walk, did my PT, etc.
The theory of a long solo vacation trip sounds great, but the reality is that logistical concerns and unexpected developments take up way too much time. Also, the costs in energy, stress, and lost funds are too great for the benefits received. Now that I'm here, though, it seems best to take advantage of the opportunities, not just turn right around and go home.

7/19/07-Thurs.-Up at 7:00 A.M. Began loading up my car, planning to head for Ecola State Park soon, but it was raining. I wanted to take a photo of some evergreens against the partially sunny, partially cloudy sky. I did so from a covered area, but still everything looked hazy through my viewfinder, even after cleaning the lens. Hope it is just an internal problem with the separate viewfinder itself, due to the high humidity here, not also a lens problem. But there's no way to be sure. I may lose a lot of otherwise terrific photos.
The next time I decide to go on a scenic vacation, I should limit it, if alone, to a single destination with associated accommodations, as I did with the Yellowstone trip. Preferably, transportation should be simplified as well, i.e. flying in and getting a rental car, going as part of a group, or staying within a couple or three days' drive of home. The pro/con variation in my attitude toward traveling by myself is too uncertain in advance, and too great generally to undertake any significant solo travel, if there is also any great complexity or doubt about it beforehand. Better to cancel, if unsure really want to do it.
One way of looking at the current trip is as my last attempt to find an alternative to lots and lots of good meditation, perhaps the best remaining way of finding genuine meaning in life before it is too late.
I have also learned in the present odyssey that I prefer writing essays, eating out, reading, writing post cards, writing and sending e-mails, meditation, rest, exercise, hot baths or showers, swimming, TV, or phone conversations to long trips alone. Ergo, why take further long trips alone? I can do all those things at home.
Meanwhile, this vacation will be seen as not regrettable if, despite it we achieve our year-end financial target and that for next year, $1,000,000, and if I've learned from it what are genuine priorities (not idealized ones).

7/20/07-Fri.-To avoid distractions and severe negative emotional reactions, there shall, whether at home or on trips be no excessive use or consuming of:
TV (and/or DVD and/or Videotape)
Coffee
Candy
Alcohol
Computer
9:30 AM-Loaded the car and got started with today's drive, south on Hwy. 101, in the rain. Odometer reading: 52,192.
12:30 PM-Having lunch in Newport, OR, still on Hwy. 101. There were several scenic loops and numerous magnificent ocean view points on the last leg of this trip. Unfortunately, there was also too heavy rain and/or fog for photography to be practical. Expect to be driving on south for about another 2-4 hours this afternoon. It is slow going through all the meanderings and small communities along this scenic route, but the proximity to the sea and the excellent sights make it worthwhile. If the rain stops, I'll also be able to make good use of the camera.
Have a new skin lesion, this time one of my right ear. If it does not spontaneously resolve in a few weeks, will need to see the dermatologist.
Have decided to cut this odyssey a little short, to keep the overall costs at a bit more reasonable level. But may extend it, if I stay a few nights with my sister, Alice, and her husband. We'll see. Am as yet undecided. Need to see how the Redwoods National Park experience goes.
The market, so far today, has been down about 1%. If this holds, it will be the worst weekly market performance in a month or two. I miss my usually weekly, or even daily, following of stocks online, not having been able to do so since quite early in the journey.
Expect to be stopping in the next 2-3 miles at the Hatfield Marine Science Visitor Center and also at the Oregon Coast Aquarium (total cost: $11, w/AAA discount).
The temperature here today is in the low 60s (F), but a strong wind and the rain make it feel in the high 40s. The overcast sky conveys a moody, somber quality. I love it!
3:30 PM-I got Fran a gift at the science center ($15). On the road again...
5:50 PM-Stopped in Gardiner for supper. Haven't yet found out where I'm staying tonight. Continuing south on Hwy. 101. Rain or heavy drizzle persist. I had stopped at a Best Western. With my AAA discount, the cheapest room would have been $179 for one night. There have been no rest stops in 100 miles or so. If I cannot find a reasonable motel room, I'd be inclined to go on, after napping at a rest stop, if I could at least find one of them. There must be a lot of millionaires now. Surely the average person could not support motels' business at such rates.
On the radio today I heard a left wing answer to the usual right wing conspiracy theorists:
Pres. George W. will have a routine colonoscopy tomorrow. While he is anesthetized, Vice-Pres. Cheney will be in charge. Cheney wants us to attack Iran. So...

The government knew about the 9/11 plot, but allowed it to happen to bolster Bush's (till then weak) popularity and allow him to win in 2004.

Similarly, 9/11 was allowed to happen as a pretext for the "war on terrorism" and the invasion of Iraq (with essentially no realistic analysis or planning), which the administration had always intended (one way or another) to do while Bush was in office.

The Pres. has drawn up plans and signed an executive order giving him authority to take over all branches of government, essentially declare Marshall Law, as soon as there is another terrorist attack on the U.S. equal to or greater than 9/11. Objections by the Democratic Party controlled Congress will be ignored. That body may simply be disbanded for the duration.

That new attack, when it comes, will also be used as a pretext for an attack on Iran (if not already done by then), for suspension of many more civil rights than Bush has already eliminated to this point, and for the indefinite suspension of the normal election cycle, so he can remain in office "to deal with the crisis," and so the country will not be further "undermined" by 2008 elections at a time when proper electoral process security cannot be guaranteed because of the "terrorists."
Today a military court martial found that a man who had committed murder, torturing and killing an Iraqi civilian, need do not jail time, much less be executed. He was found guilty, but will just lose one rank and be discharged for "bad conduct." This was not just talk radio, but real news.
There were several other outrageous tidbits on the regular airways, giving further evidence that we no longer have a government of or for the people, but only for Bush, his cronies, and business interests.

7/21/07-Sat.-A neat thing: at the motel where I stayed last night, Economy Inn in Reedsport, OR, there were two books on the bedside table, not just the Bible but also The Teaching of Buddha (a dual, English and Japanese, translation set of records of the life, teachings, and anecdotes on Buddha and his philosophy, the book distributed, just as the Gideons do with the Christian work, by the Society for Buddhist Understanding, 16925 E. Gale Ave., City of Industry, CA 91745.
The rain continues. Have to decide whether to hang around here, hoping for sun, at $80-90/day expenses, or go on south in hopes things will be better there...
It occurs to me that the main reason I do not really meditate is that it leads to my being very uncomfortable and sad. But so, sooner or later, do most all the things (like this trip) I try as alternatives. I might as well bite the bullet and meditate the way I know is best! At least with meditation, it costs a lot less, and it just might eventually make a worthwhile difference.
Up at 7:00 AM. Wrote down a dream. Have heard of an elk center and other photo opportunities near here and decided to stay over at this motel in Reedsport another day, departing tomorrow morning. Beginning odometer reading: 52,385.
1:15 PM-Got some good distant views of a number of elk. Also of a river (Umpama) that goes through Reedsport. Rain is not letting up, though. Bought Frances another gift ($8). Checked e-mails at the local library. Also checked on how our nest egg's doing in my absence: It appears, since my trip began, our equities are down about 0.90%, but overall we are just down 0.57% despite a volatile market, mostly negative in the past week. We are actually only $5000 below our target for the end of the year. So, if we can just average a gain of $1000 a month from here on out, achieving the end-of-year goal is assured. Of course, the market could also get badly spooked between now and then. We'll see.
3:45 PM-I shall strictly limit coffee, alcohol, and candy, look after my health generally, fulfill at least my daily minimum regimen of meditation, and do otherwise whatever I wish.
6:45 PM-Here's a sign (next to the motel office) one does not see all the time: "No Crab Cooking Allowed in Rooms or Parking Lot."
10:45 PM-This is the noisiest motel I've been in since the trip began. And it is without AC, so to stay even close to cool enough windows must be open to all this exterior sound, from Hwy. 101 plus loud and highly social neighbors.

7/22/07-Sun.-Up at 8 AM. Heading south on Hwy. 101 again. Have decided, since for once it is not raining, to stop at several scenic turn-outs.
If I had to decide today, I would say, despite the hassle, disappointments, and expense, this trip is worthwhile. I would like, if we are making our financial targets, to go on one or two major trips again next year. I believe I need a blend of the uncertainty and adventure of long vacations, on the one hand, and the stodgy, secure feeling of simply staying at home, ideally watching our money grow, and being involved in local activities, on the other.
1:00 PM-Several stops in and around Bandon, OR: Bullards Beach State Park (where saw three deer); Bandon Marsh National Wildlife Refuge (where saw many, many water birds); Dairy Queen (for a coffee break); and the Beach Loop Drive (where saw neat offshore rocks, etc.).
4:00 PM-Another set of stops, supplementing a potential scenic gallery called "Pacific Coast Rocks!" On one of these, between Hwy. 101 mileage posts 302 and 306, I saw several whale spouts, and then several times saw the whales themselves, apparently two of them. They were at some distance but close enough to be seen clearly. I might have gotten a picture of one.
Bad news, though. I checked my lens again following the last series of shots, and it was dirty. After cleaning with the lens cleaning cloth, I saw that it also had a definite scratch. So, we'll see if anything comes out alright, but...
6:45 PM-Am celebrating making it to my final trip destination (well, am now an hour away from the Redwoods National Park, but who's counting?) and seeing my first gray whales (at least I assume that's the kind they were) by dining and having a beer at the Riverview Restaurant (on the Rogue River) in Gold Beach, OR, my first seafood dinner since the vacation began. The eatery reminds me of a high class Landry's, which Fran and I earlier would go to on Town Lake in Austin. The natural setting is even more appealing, in view (out my window) of a great river between largely evergreen covered hills. The service is good, and the music is appealing rather than distracting. The food is fine too. The portions, however, are small for the price ($11.90 + tax and tip). Of course, I usually use a to-go box, and there is no fridge in my motel room, so all is well.
10:45 PM-In most of the motels here, there is no AC or very inefficient air-conditioning, which means that one may have comfort or privacy, but not both, Here at Motel 6, for instance, there is only one window, at the front, so that if it is open and the drapes are pulled to allow some minimum circulation of air, anyone can see in. Even without privacy, since there is no second opening, it takes hours for the room air to cool down. Bother! A fan would help enormously, but there is not even one of those. If there were a Wal-Mart in one of these little towns, I'd buy myself one for the rest of the trip! Next time, maybe I ought to just have one with me from the outset.

7/23/07-Mon.-Up about 8:00 AM. On the radio yesterday, a bit of neuropsychology. Apart from such issues as whether a Freudian or Jungian, etc., theory of the unconscious were correct, scientists have learned that only 5% (on average) of mental activity is conscious, the remaining 95% thus unconscious. Ironically, we think, as George W. says of himself, that we are the deciders. But actually most everything we do or think or feel is based on the programming in the unconscious. The scientists found that the best way to become more conscious is to "watch (what we are doing, experiencing, thinking, feeling, etc.) more carefully, slow down, and 'be here now.'" Meditation, other awareness exercises, and keeping one's immediate environment simple were recommended.
I asked several people on the motel staff about whales in the area. Two did not really have any idea, though they had heard gray whales were sometimes going through the offshore waters. The other one said he thought gray whales passed through on migration at certain times but that killer whales (orcas) are active here more often. So, perhaps I saw orcas, not gray whales, yesterday.
I also asked about the seals or sea lions I saw and was told by the motel manager they are a species of sea lion and are a real nuisance. People aren't allowed to kill them, but the river fishermen hate them because they compete with them for the fish, even taking the fish bait off their hooks (without getting hooked, of course), eat the fish guts, etc., when fishermen clean their catches at water's edge or throw the offal in from their boats, etc. The city has tried to cut down on them by firing shotguns or throwing sticks of dynamite near them. This has been temporarily effective, but it also disturbs the fishermen. As I start out today, the mileage on the odometer is 52,537.
Considering the 5/95 conscious to unconscious ratio further, it would seem that it affects things all the time for each person and in major ways: whom we choose to marry and whether we stay together; whether we are more tortoise or hare; whether we'll be successful; whether we commit suicide; if we'll succumb to a lifelong addiction; if we'll tend to be sickly or healthy; what type career we'll choose; whether we have kids and are good parents; our Myers Briggs types, etc.

7/24/07-Tues.-My first day this trip in the National and State Redwood Parks. Am starting off with a couple hikes about 10 miles from the motel. It's sunny, with temperatures in the high 60s or low 70s (F).
There has been surprisingly little wildlife noticed on this vacation. Saw a couple hares and a pair of rabbits. Saw a squirrel. Some Canada geese in SD. Finally, saw several pronghorn antelope in MT. I also saw one small deer in SD. Then another one in WA. Finally, 2-3 days ago, in OR, I saw a couple herds of elk. Then, day before yesterday, in OR, the previously mentioned bonanza: whales, sea lions, many birds, etc.

7/25/07-Wed.-On the way south to this morning's hiking area, several times fog closed in, instantly reducing visibility to about 100 feet, but traffic till then would be going at about 55 MPH though close to big drop-offs toward meadows, rivers, or the ocean. More than once, I realized I could be within seconds of death.
A little later, I photographed several elk in a meadow and then took pictures of giant redwoods in the fog. Hope these images come out alright. I drove about 70-80 miles today, in hope of recharging my car battery, which lately has shown as weak on my dashboard indicator. I also went on hikes in both the far north and far south of the Redwoods National Park acreage.

7/26/07-Thurs.-More a day of "being" than of "doing." Am taking it easy, in and out of the motel room, plus in and out of various places around or near Crescent City.
The stock market is continuing its slide, creating some good bargains but also increasing the worry that led to the selling, and so raising the likelihood of further panic redemptions in the days and weeks ahead.
Did some meditation this morning. There was rain in the area. Later, I took a look (at the national park literature) for another good redwoods hiking option. Before the hikes, I also stopped at the (Crescent City) Marine Mammal Center.
Looks like the equity markets, just today, will be down the most in four years. Is this the end of the long bull market or just more volatility? It really does not matter if one has a relatively low risk, high return system.
Later. Today I took the Enderts Beach Trail in the Redwood National Forest, and a dunes path and beach walk at Kellogg Beach. Saw rabbits, numerous quail, a ground squirrel, several brown pelicans, and multiple seagulls. Fran called this evening. We had a good chat.

7/27/07-Fri.-Set off about mid-morning. First, I hiked along the Crescent Beach section of the Redwood National Forest Coastal Trail. Then, mostly in the afternoon, I did part of the Coastal Trail section beyond the Enderts Beach Trail (which I had walked yesterday). Temperatures were mainly in the 60s (F) with a light breeze. The sky was partly cloudy, with fog in the hills most of the morning and even into early afternoon. While walking above Enderts Beach, I saw an off-shore seal or sea lion.
Later, I stopped at the Apple Peddler for an early supper, but, since they serve it all day, had a senior menu breakfast.
The way the changing weather and sky are mirrored in the tops of forested hills or in the surface of the sea, with their respective interplays of air or water currents, responsive boughs and leaves or even dynamic waves, seems a metaphor for the behavior of the mind, restless, rarely still.
Have decided to concentrate as never before on meditation. I want to get off that fence (per the last remembered dream noted in Dream Realm Diaries) and see where the inner path may lead. And I want to try out (as in another recent dream) my new "watch" (way of watching, looking, observing, or of being aware, awake, etc.).
This week, the Dow Jones Industrial Average fell the most it has in five years. For investors, things are starting to get interesting again!

7/28/07-Sat.-Had some good quality meditation yesterday evening. Intended to go to a wildlife (mainly birding) recreation area, around two lakes and adjacent to the ocean, this morning, but its headquarters building was closed, and as best I could determine on my own the trails were all too exposed to the sun to be safe for me given my skin cancer vulnerability. I went instead to the nearby Tolowa Dunes State Park, going on paths through prairie and forest areas and to and from Dead Lake, Dead Lake Dunes, and the Pacific.
Later, I went on a shorter couple of old growth coastal redwood hikes.
With the right chair or cushion and posture, meditation can be so much better than otherwise. So it would be unwise not to assure this first step toward progress on the inner path!
To help assure such vacations, as I am now having, do not cost us too much, other than for visiting relatives there shall be no further long trips until we have achieved net assets of $1,000,000 or more, after which, however, I may feel like celebrating, either with Fran or on my own, vacationing on the coast of Maine or to Mt. Rainier National Park, to Alaska, or at a similarly enticing and cool destination.
For the third night in a row there is raucous, rowdy, drunken, electronically enhanced mating ritual "musical" and party mayhem coming from a facility just 50 or so feet from my motel room. Because of no AC here, it is quite uncomfortable having the windows closed, but even with them shut some of the blaring, vibrating noise still comes through. And I am then too uncomfortable to sleep. Bother!

7/29/07-Sun.-Am at The Apple Peddler again, an excellent little restaurant in Crescent City. This time, am celebrating the end of my stay on the coast, having their shrimp dinner and a bargain-priced glass of house wine (costing only about 60% the Austin rate).
This morning, I hiked a few more miles of the Redwoods National Park's Coastal Trail, followed, this afternoon, by a couple more miles of the same trail but in a different section. I took many pictures!
The long trip back to Austin begins tomorrow morning.
This vacation has confirmed, even more than did the Yellowstone excursion, that vacationing alone, even if not my first choice of ways to recreate, is certainly a viable option for me.
I probably tried to do too much on this vacation, as if to make up for a felt deficiency, or concerned that this might be one of my last such opportunities. But if, instead, I can think of each vacation as but part of an all-you-can-eat cafeteria assortment of options, and that one may (almost) always go back for more later, much of the urgency is removed, and I can be more selective in future such road trips (or plane plus road trips, etc.).
It has continued being delightfully cool here. I shall particularly miss these lower temperatures once I head east in the morning.

7/30/07-Mon.-Departing Crescent City (via Hwy. 199) at mid-morning, heading homeward. First stop is Grants Pass, OR. Next, the mountains of northwest CA. Odometer reading: 52,838. Temperature as I leave: 62°F. Overcast and foggy. Elevation about zero.
12:30 PM-Have stopped at the first rest stop heading south from OR on Hwy. 5 (next to the Klamath River). The elevation now is about 3000 feet, but the mountains here are hot, dry, and rocky, hardly picturesque or inviting. Nonetheless, I'll document the experience and area with some pictures.
3:00 PM-It is sunny, and some of the views are obscured by glare, dust, distance, or smog, but I have stopped at the Mt. Shasta scenic point and snapped a few more photos.
5:30 PM-Have stopped at a little dive of a country restaurant/beer joint between CA Hwy. 89 and Burney Falls, which is another 2-3 miles down the road. It has been nearly two hours of two-lane (one lane each direction) rural mountain area driving without a rest stop, or even much of any place to buy food or get gas, before arriving here. Mountain driving on country roads is naturally often slow going, but the locals tell me it is another three-hour drive before my ideal target for tonight's stop, Susanville, CA. So, I'm now looking for a motel, having driven around 300-350 miles so far today.
One surprise, in view of how relatively bare and rocky things were near Mt. Shasta (at or close to Yreka), is how well forested the drive has been for the last hour or so. But this plus how undeveloped the roadway system is here, now that I am off I-5 and driving small CA highways, has meant there are no good viewing points for seeing or taking pictures of what must be more attractive scenery in this region.
I saw two deer in this wooded area, about 30 miles back. One was on the shoulder and one right in my lane. Fortunately, the first didn't leap in front of my car, and the second nonchalantly moved out of my way in time.
I got a motel room in Burney, and, based on directions from the staff, expect to go to the Lassen Volcanic National Park tomorrow.
On this evening's walk, I saw another quail. While hiking yesterday, I had seen a couple rabbits. But still I am rather disappointed at the rarity of wildlife observed, overall, on this vacation.
After my walk tonight, I picked up some grocery items from a supermarket. I was amazed to see a 30-cent special six-pack tax on just $2.00 worth of soft drinks, the cheapest I could find, and this over and above a general tax of about 8%. Meanwhile, even a motel room with inefficient or no air-conditioning in Podunk, CA, costs at least half again what it would in TX. And permanent housing, of course, fetches anywhere from half again to thirty times what I would expect to pay in Austin! Gasoline is also at least 50 cents more a gallon than in my own state. And one must surrender produce at the border. All in all, traveling to another US state now can be as daunting and expensive as going to a foreign country used to be.

7/31/07-Tues.-Odometer: 53,103, as I begin today's driving, first toward the Lassen Park. (Construction delays are forecast as I get close to its entrance.)
11:30 AM-Stopped at the Lassen Volcanic National Park Visitor's Center, then a gift shop, and began taking many photos from scenic turnouts along the way through the park. (Bought postcards at the gift shop: $1.00.)
2:35 PM-Took my last volcanic park pictures. Several ground squirrels were seen carrying small pine cones during this visit. On to Susanville, CA, and then Reno, NV!
3:50 PM-Delayed by more construction, but have now stopped for "lunch" in Chester, CA, at a Subway restaurant.
5:15 PM-Had hoped to be in Reno by now. However, I'm at least 75 minutes away and in a long line of stopped traffic due, once again, to construction.
7:50 PM-I'm in Fernley, NV, several miles east of Reno. I made a tactical blunder around 7:00, when I reached Reno. I was in heavy traffic and the wrong lane for exiting as I passed the only way to a Motel 6 advertising rooms below $40, likely only around $45 after taxes. But I figured, in a place as big as Reno, I'd surely find another equally good option a little further down the road when I would be more ready to get off this major highway, now I-80 heading east.
Instead, nothing else appeared on the radar till I reached Fernley (about 30-35 miles east of Reno), and the only motels I have seen here are charging nearly twice that Motel 6 rate. Given that it's already late, I'm reluctant to pay so much (an hourly rate for the time I would be there just not defensible).
For the first time this trip, I'm now considering "an all-nighter." Up till now, I have tried to limit myself to about 300 miles of driving a day because more might: be too hard on my wrist; make me vulnerable because I do not see well for night driving; or result in too great fatigue and so costly mental errors. But I've just finished a cup of coffee, the interstate is usually well lit, and I feel reasonably alert. Also, my wrist has not been very symptomatic today. I'll check for Motel 6 options if any fairly close and on to the east. If there are none, I may risk just continuing to drive down the interstate, then stay two nights at the next stop if needing to catch up on rest. We'll see what happens!
10:40 PM-Have checked into the Motel 6 in Winnemucca, NV. It costs $5 more than a room in Reno, but I'm now 150 miles closer to being home.
About an hour's drive out of Reno, late this afternoon, I saw a large deer successfully cross US Hwy. 395. It was around 100 feet ahead of me. It chanced the crossing despite a lot of traffic in both directions. Glad it made it.
Later, on and near Lake Almanor, I saw scores of Canada geese. At the Lassen Volcanic National Park, there were hot springs or vents. Tonight, there was a great full or nearly full moon. All impressive natural phenomena.
Have calculated that I am ahead of schedule by several days! I had planned to return by 8/13. Even if I spend a couple days in Fort Worth visiting with Allen and his family, I need only drive an average of 175 miles a day to make it back by that target. And if I return a little sooner, it will just help make up for all the motel rooms that cost more than I had anticipated. Alright!