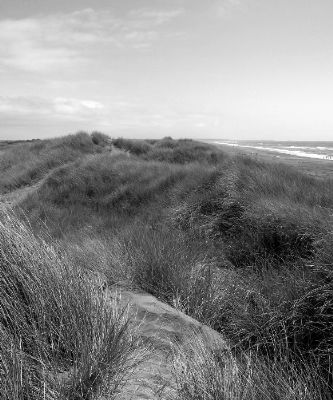 9/6/07-Thurs.-Have stopped at Trudy's after an appointment with a new orthopedist (recommended by my physical therapist) about the tendonitis. She was a half-hour late, but then in just a few minutes, without further x-rays, MRI, or CT scan, was able to diagnose the problem and show why my symptoms fit that assessment. She explained that after this long with more conservative approaches not having worked, she would recommend cortisone shots, and surgery if those don't do the trick. I agreed, and she gave me the first shot this morning. She pointed out that the splint type I've been using (and had been given by my primary physician) was wrong, as it had no thumb protection, though the inflamed tendon is one that moves the thumb. An expensive new splint was issued. A prescription, with fresh instructions, was also given for my physical therapist. So, I'll hope for the best. This doctor seems to know what she's doing.
Tomorrow, Frances and I are off to Athens, TX, for a niece's wedding and a family reunion.

9/20/07-Thurs.-Frances and I are leaving early tomorrow on a week-long driving trip to CO.
But I have just learned that one of my nephews, William, has been hospitalized for psychiatric problems. Schizophrenia is suspected, and folks are discussing it as though that label means he has become an alien from a distant world. My brother, Ernie (his dad), has no insurance for him. Due to prior condition restrictions, he has not been able to insure William for a few years. So, apparently the next step is evaluation at a state hospital. It is the sort of place where people are too often left to vegetate. This is a very raw deal!

9/21/07-Fri.-We got underway on our trip to Denver about 9 AM. We had brunch in Brady two or three hours later. About mid-afternoon, I stopped for a gasoline tank fill-up. Somehow, as I was cutting the pump off, I accidentally caused it to start again. Gasoline splashed onto the car, my jeans, my shoes, and, even a little onto the ace bandage and splint on my right hand. Back in the car, the fumes were overwhelming. I had to promptly change footwear, pants, and the splint before we got back on the road. I tied the soiled things up in a couple plastic bags and left them in the trunk. Despite the mishap, we made fairly good time today and checked into an Amarillo motel about 7:00 this evening. My tendonitis did not respond well to all the vibration from driving and has been more symptomatic than in several weeks.
We went for supper to a TexMex eatery adjacent the motel. As we were walking there, a perfect V of Canada geese flew low overhead, just above us it seemed, though they must have been around twenty feet aloft.

9/22/07-Sat.-We got started about 8:30, then had breakfast in Dalhart around two hours later. On the way there, we saw several hawks.
Near the TX and NM border, before noon, we saw quite a few pronghorns.
Puff got in three forms of elimination before breakfast. As Frances said, she had "Peed, pooped, and puked," but then was eager to eat some more.

9/24/07-Mon.-Yesterday morning Frances went off to a butterfly house and its associated exhibits. She took several hundred pictures there. Meanwhile, I stayed in the motel area with Puff, since I am not as keen on butterflies and such. I did my laundry, including the gasoline-splattered jeans. And I took Puff on two or three walks on the Regis University grounds, an attractive campus just a block from the motel. I also meditated. We had a light shower that came with a cool front. For some reason, I became quite depressed. This mood persisted through most of the day, lightened only a little by the pleasant and interesting diversion of Fran and I both going that afternoon to the Denver Art Museum (DAM). There I took about 90 photos and Frances snapped a few hundred, bringing her day's total to over 1000 pictures.
In the evening, we went looking for a better place to eat than we had found in walking distance of the motel. After a few frustrating attempts and just as we were giving up, we found a Target super-center where the varied deli selections offered more than enough to satisfy our supper needs. We paid about half the cost of a meal out, took our fare to the motel room, and enjoyed delicious vittles there. Still later, we watched again, and were once more amused by, the movie, "When Harry Met Sally." Fortunately, by that time I had completely gotten over my funk. Temperatures were then ideal outside: 60s during the day and 40s (F) at night.
Today, we left Puff in her kennel in the motel room for about seven hours and went for breakfast first and next to the Denver Zoo. Several of the animals were fairly active, probably due to the cooler weather. We had a good time. Between us, we barely had enough camera battery power for all the digital photos we took.

9/25/07-Tues.-Today, on a walk with Puff, I again saw a large number of Canada geese in flight, this time over the Regis University campus.
After we had breakfast, Frances went off to the Denver Botanical Gardens while I started a relaxing day of extra rest, meditation, playing with Puff, reading, and taking the pooch on walks.
Later. On a walk this evening, I saw still more Canada geese. They were flying low, heading south.
Mom called this evening with the bad news that William has indeed been diagnosed as having schizophrenia. His folks are trying to get him into a (reputed to be good) teenager unit at Terrell State Hospital. Meanwhile, the private psychiatric hospital where he's staying is costing his parents $1000 a day. He had needed to be admitted after bizarre psychotic episodes.

9/26/07-Wed.-We had expected, up till during breakfast, to go to the Denver Museum of Natural History today, but then changed our minds and headed west on I-70, into the nearby Rocky Mountains instead, taking Puff with us.
We debated whether to go up to Estes Park or simply look for scenic areas more directly west of Denver and chose the latter option. In retrospect, Estes Park likely would have met our expectations better. There were few opportunities for taking pictures or for picnicking next to high mountain streams on the route we took. We wound up putting over 200 miles on the car with little to show for it. The geography was magnificent. But it was frustrating time after time to look for and fail to find a good place to hike, take photos, and enjoy our lunches.
Too late, we realized we probably would have gotten more from the museum experience today, and likely would have been less tired or stressed afterward.

9/27/07-Thurs.-We checked out of our motel and left about 8:30 this morning, soon thereafter getting caught in rush hour traffic, heading south on I-25. It was slow going, bumper to bumper, but moving. The congestion soon cleared. We hoped to be in Amarillo by this evening.
The full or almost full moon has been rather impressive here, night before last, last night, and again this morning.
Although I was disappointed with our luck in finding (or rather not finding) a good place for picnic, hiking, and photography activities in the peaks yesterday, I am pleased we spent some time among the mountains while in this rugged area. We went through a couple quite impressive passes, at over 11,000 feet of elevation, and saw, relatively nearby, a few heights that were snow-capped or at least dusted with the white stuff. There were also many areas of deciduous tree fall colors amid the more numerous pines that often blanketed the slopes.
It was pleasant, much of this trip, to be enjoying too the day and night temperatures being around 20°F lower than in Austin this time of year.
All in all, I'm glad we took this trip.
1:00 PM.-We reached NM about half an hour ago. We passed a traffic accident that had just occurred. Others had already stopped, hopefully to give assistance, so we went on.
I saw many pronghorns on the stretch of drive from Denver to the NM border, and then again a large number also in northern NM and in TX.
My car has developed on this trip a pronounced shimmy. It does not appear to be related to tire pressure, for I've assured adequate and equal inflation, yet the vibration continues to be bad.
I like the geographic features in the Capulin Volcanic Monument (on Hwy. 87 east of Raton, NM).
We arrived in Amarillo and were checked in by about 6:45 this evening (Central Time).
We capped the day with a relaxed, delicious meal together at Red Lobster.

9/28/07-Fri.-This hopefully will be the final day of our trip. We left Amarillo about 8:30 AM. We have seen quail, a pheasant, a heron, and many hawks. Oh, and a big tarantula crossing the highway (which I avoided hitting). We had brunch at a Subway sandwich shop in Lamesa.
Later. We got back home about 6:30 PM. After the fatigue of the long journey, the deteriorating car condition, a disappointing mountain experience, and a bad back pain I developed, my impression was that the vacation, all things considered, had not actually been worth it. But it was good to be with Fran in doing something she really found rewarding. Had the shoe been on the other foot, it would have been great had she chosen to go with me on a trip I had planned, even if not everything were what she would have selected for a trip just for her. And this time we at least had a number of fun as well as interesting and amusing moments. Hopefully, Frances will take these into account in deciding whether to accompany me on my choice of trips in future. Things should not be one-sided, for instance that Fran wants me to join in on her trips but then prefers not to go with me on mine.