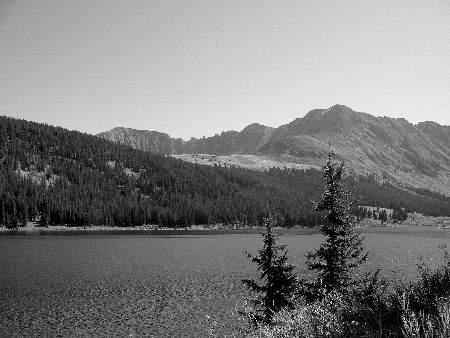 9/1/13-Sun.-Yesterday, with Fran's help, I found and so began using an HPB, in which I can "place" pending issues that seem at the time like challenges, a more tangible method of thinking about and practicing Step 3.
In my case, there is a sense of a higher power, yet it is not a kind of entity such as Christians, Muslims, Jews, etc. may identify as their "God."
For me it is more a matter of curiosity, of the awesome mystery behind all that is, of a "reverence for life" (as Albert Schweitzer put it), or of a philosophical blend of understandings from insight meditation, The Lifestream Way, Buddhism, and Taoism.
Perhaps at one time this sense comes as a felt kinship with all creatures, an idea I believe Francis of Assisi found compatible. At another, I may agree with the notion of a larger Self, such as Carl Jung expressed. My "higher power" may also be a group where I feel at home, with the values of which I agree. I might at another moment identify my higher power as the "place" from which dreams and intuition derive.
I also recall drug research experiences in Berkeley in which the ego seemed blasted away, replaced by a profoundly more vast, meaningful, and connected experiential universe. It was as though previously I had known only the narcissistic, self-absorbed world of the individual ego, but afterward I had seen and felt that we are all deeply at one with one another, not simply as humans, but in every aspect of the spiritual and phenomenal realms, including suns, flowers, insects, rocks, rivers, "energy beings," protozoa, etc. This connection was not just with the apparently separate aspects of one whole in present time, but rather encompassed all time at once and even the "timeless" states, aspects of the universe, or of what may lie between universes, which are without time or space equivalents.
I think of certain funguses that appear as separate, short-lived mushrooms and yet are actually parts of a hugely larger single living organism of which the individual mushrooms are but fleeting expressions.

9/12/13-Thurs.-Have once again been experiencing the unfortunate expressions of well meaning people who consider themselves my friends, or occasionally simply of bullying types. It feels like they are "dissing me" with one or another variation on the old negative transaction that Eric Berne summarized as "I'm OK; you're not OK." I expect never to have a perfect resolution in this regard, but have determined that gradually the incidence of such will be lessened as I: 1. Avoid putting myself down; 2. Stop criticizing others as well; 3. Cease comparing myself with folks; 4. Curtail unasked for comment on how our investments have been doing (which utterances tend to generate competitiveness in others); and 5. As in dealings with my last and longest sponsor, express honest dissent if I feel someone else is treating me badly (though in this it will be best to pick my battles, not respond when the matter is unimportant).

9/23/13-Mon.-Up at 7:45 (6:45 by my biological clock, still on TX time). Temperature feels and is cool, breezy, and in the 40s (F) this morning.
Yesterday, Fran dropped me off at the airport about 5:45 AM. Security was interesting, the most intense I have ever experienced, and required that I take out and have separately x-rayed or scrutinized about half my stuff as well as twice going through a personal scan.
My flight seatmates were neither a bore nor talkative, both preferring to rest, which suited me fine.
On the approach to Bangor, ME, airport, from my window seat I could see much water and greenery but also wide swaths of red and gold, as the trees' foliage has started to turn.
After picking up my Hertz car (which arrangement took only 5 minutes!) and checking in at my motel, I went to Wal-Mart, but got lost on the way back to the room. This is a frustrating, common problem I tend to have. Of course, Bangor is a city of less than 40,000, so I likely will know it a lot better by the time I depart.
Watched "Foyle's War" on PBS in my room last night. Yes!

9/25/13-Wed.-Overcast and 48°F when got up at 7AM here in Bangor, ME. Clearing expected before long. Expect to check out Acadia National Park for the first time.
My friend Jerry and I went to the port city of Hamden, ME, yesterday. Also stopped at a shop that displays and sells scores of different model ships. And went to Fort Point State Park. Later we also went to Camden Hills State Park. We got lost a couple times, but generally had a good time. For lunch, we went in Camden to a chowder house Jerry had researched and recommended. I tried a lobster roll for the first time. Good, but for the money not as delicious for me as a more common shrimp poor-boy. I think Jerry was disappointed with my lack of superlatives for the suggested lobster roll.
He got pretty wiped out by our activities yesterday. He had awakened at 3 AM and not been able to get back to sleep. His wife died a few months ago. He's taking it easy today, but then we may get together tomorrow or Friday.
Overheard a lively older fellow, on his own, talking at our breakfast (at Day's Inn) with a friendly couple from Nova Scotia. This older guy, probably my age or a little older, is from West Texas but spends all the warmer months traveling through North America, South America, Europe, Australia, New Zealand, etc. He loves going "to the ends of the Earth," like Patagonia and New Zealand, and obviously is sharp and extroverted enough to make friends easily. Not bad.
One gets an earful at breakfast here. Most of it, whether from U.S. citizens or foreigners, is down on America. This is as bad here now as when I was in Oregon and northern CA in 2007, during the second Bush administration. People especially hate our health care, politics, surveillance of everybody's communications, rude border policies, and "solving every problem by bombing the heck out of other countries," plus always our "walking around with a chip on the shoulders," in international affairs.

9/28/13-Sat.-48°F as I get started here in Bangor, ME, this morning. Packing up and checking out of my motel, then heading east toward Machias, Lubec, and Eastport.

9/29/13-Sun.-Very pleased with motel accommodations I got yesterday on the bay (the brackish Machias River running past behind my room and periodically swelling with the tide) here in Machias, ME.
This morning, we have fair weather with highs in the upper 60s. Lows for tonight in the 40s F.
I decided on my top 5-6 things to do in this area, stopped and took photos at the Machias Falls ("Machias" being local Native American for "bad little falls") and did some needed shopping.
Later today, plan to check out hiking options in the immediate area and take one of the trails.
So far here in ME, I've seen harbor seals, a porcupine, red fur squirrels, crows, seagulls, and wild turkeys. Last night I also heard nearby Canada geese.

9/30/13-Mon.-End of the quarter today for our monitored investment portfolios. I'll do my best to track the totals from here in ME, but, due to some sales that occurred on orders placed just before I left yet not executed till a week ago, I won't be able to pin things down more exactly till my return.
Am today enjoying my first fancy meal of the vacation eaten out, a fried shrimp dinner served at a Machias place convenient to the motel.
Plan to go this afternoon to Roque Bluffs State Park and hike around there for awhile, hopefully in a way and location so as not to add to my skin cancer.
Saw several Canada geese flying over low behind the motel this morning.
It's a little odd that I am about as optimistic now, at almost seventy, as when only twenty, though my life expectancy stats are now far less favorable. Nor do I observe that older people generally are increasingly depressed as their years advance (and so their inevitable deaths approach). The exceptions are folks with severe impairments, of course. I assume the persistent optimism despite declining prospects, a sanguine attitude in the face of grim facts, is a natural selection trait. We must overall by "hard wired" to get more rewards from our present and past as future potentials wane. Hey, works for me!