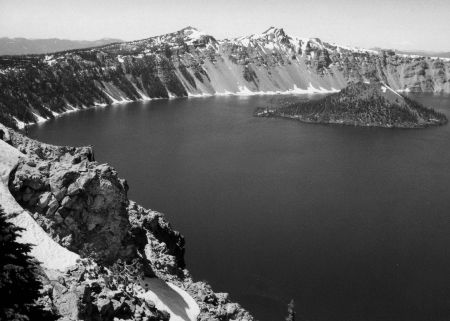 10/14/09-Wed.-Fran and I were up early and off to the Laundromat with about 5-6 loads by around 7:40 A.M. I got us a couple twists at a nearby donut shop.
Tomorrow, I have a dermatology appointment. Likely will have at least two, maybe several biopsies and/or minor surgeries to remove suspected cancer lesions.
Just finished reading Lush Life, by Richard Price, and The Devil in the White City, by Erik Larson. I enjoyed both but especially the latter work. It is about the preparations for and realization of the 1893 Chicago World's Fair as well as a notorious serial killer who preyed on people in that time and had tortured and killed dozens, perhaps hundreds.
Now, I am rereading The Interpretation of Dreams by Sigmund Freud. I had stolen it from the Berkeley (CA) Public Library about 1967, not one of my better periods.
Our relatively cooler, wetter weather, compared with most Octobers here, has persisted. Yea!
Tonight, Frances and I expect to join my brothers, Pete, Ron, and Ernie, plus Ernie's wife, Caroline, at Alborz Persian Cuisine (one of Fran's and my favorite eateries) for a get-together and feast.
The dream group, and my uncomfortable but committed relationship in it as a "co-leader," continues. We last met this past Sunday afternoon. My role there is ambiguous. In fact, the actual leader does almost everything. I contribute some but am not sure how helpful it is. As yet, Sonya has not called on me to take charge in her absence since the one time, around July of 2008, when merely two of us had showed up.
I am doing a number of individual dream interpretations for others, mostly Janet. These now average about two or three a month.
I feel I need a sponsor for my Alanon involvement, but as yet have not asked anyone to assist this way. I had a good meeting last Friday. Afterward, eight of us also went out to eat, at Chuy's, and had a nice time.
I'll be missing the next Alanon meeting as my mom's birthday is Friday, and I'm driving up to see her then to help with a little celebration lasting through the weekend. Likely others of my birth family will be there as well. She will be 87. Mom still teaches exercise classes and is popular in this role, but is thinking of finally calling it quits in the next few weeks.

10/15/09-Thurs.-Had my skin appointment this AM with a new dermatologist. He has a better manner with his patients and is much more efficient than my last skin doctor, but the procedures were the same. He concurred with a need for four biopsies, then carried them out at once. I was in and out within minutes of the scheduled appointment time. If any of the biopsies are positive, I'll be going in for further treatment within a couple weeks or so.
Am reading Brian Greene's The Fabric of the Universe. Expect to stop at the library on the way home, though, and pick up the next book for one of my reading groups.
I stopped at Kerbey Lane Cafe for brunch, my typical reward to myself for going through another doctor appointment.
The stock market has come roaring back since its early March low. We were down over $300,000 at one point (from our high at the end of 2007), but are now down only about $50,000, roughly 5½% below that peak level. Not bad for this "Great Recession." We are on target as yet to increase our equities' book value annually another 12.5% (or better) by the end of the year, a record we have maintained most of the time since retiring 7-8 years ago.

10/16/09-Fri.-Packed, got ready, and then drove up to Waco for a weekend with Mom, whose 87th birthday anniversary is today.
Had a light lunch with Mom soon after arriving, about a quarter past noon.
After a nap and a bit of dead time while I borrowed Mom's computer, we went out to eat supper at Jason's Deli.
We later did a little shopping and then watched our favorite Friday evening weekly summary PBS shows. Following that, Joel, Mom, and I watched a silly but upbeat comedy.
I went for a walk, then got ready for bed.
Last night, the most important development since I began going to Alanon, about two months ago, occurred. I called my Alanon group's fellow member, Charese (of whom I dreamed in September in this role) and asked her to be my Alanon sponsor, and she accepted. She said it is unusual for Alanon folks of opposite genders to have this kind of relationship, but that we could at least give it a try, especially since there are relatively few men in our group. We talked for over an hour and arranged to meet Saturday after next.
Last night too, Frances and I talked for awhile to iron out a couple issues. I think it went well.
My biopsy wounds, at least 3 of the 4 of them - the most I have ever had before - have been bleeding quite a bit. Bother!

10/17/09-Sat.-Up about 4-6 AM with stomach gas so bad I also had pain, dizziness, and the beginnings of nausea. Apparently something eaten yesterday did not agree with me. Nuisance! Took antacid tablets and ate some protein foods (nuts and cheese), which often help, but the severe "gas attack" persisted. Finally, lay down again, hoping I could sleep through the rest of these symptoms.
Later. Happily, I woke up feeling much better. I got ready and went over to the Oakwood Cemetery where Mom and several others in her storytelling group, plus some Baylor instructors, were helping folks learn more about some of the interesting and/or more famous local folks buried there. I took a few pictures, found the stories entertaining, met some of the others in the group, and then followed Mom back to her place, as her car was not working well.
My nephew, Joel, had a party (for a number of his friends) at Mom's tonight. My brother, Ernie, joined in their poker game. I watched a movie, "Knocked Up," with Mom and Caroline. For a comedy that seemed on the face of it to have just a silly plot, it's a surprisingly good, even sensitive film.
After that, the party was still going strong in the pool room plus the living-dining room area, and even at times in the kitchen, so Mom and I watched the classic movie, "The Wreck of the Mary Deare." Caroline had a book to read in her bedroom.
Mom kept drinking till "asleep," with the TV still blaring next to her in the kitchen, as Joel's guests gradually all departed by about midnight.

10/18/09-Sun.-Up about 8:30 this morning after it had taken awhile to wind down last night from Joel's party, and then I'd needed also to get up during the night.
Ernie and I took an enjoyable 2-3 mile hike.
From 10 AM till nearly noon, Mom, Ernie, and I met in private to discuss heretofore secret financial matters that Mom wanted to get off her chest.
It turns out Mom had tearfully confessed several of these things a few days ago to Ernie, and he had urged her then to discuss them with me, as her estate executor. She evidently agreed but asked him to be there, as if she feared my reaction if it were one-on-one.
The upshot of it is that during this year's stock market low her loans to various relatives were high enough and her portfolio small enough that, if she had died then, it was unlikely each person's share of her estate would have been sufficient to cover the amount of some of the outstanding loans and interest accrued, and she was not sure they would ever be paid back, thus reducing the estate balance for the rest.
Her analysis is actually a bit naive. There is no legal requirement, as things stand, that people's loan balances at the time of her death be taken out of folks' shares of the estate. Instead, unless folks choose to and are willing to pay their debts to the heirs after Mom's death, they might just luck out, thereby getting an unequal share of what remains.
At this point, the total such indebtedness to Mom by relatives is about $110,000 (maybe $125,000 if the accrued interest were accurately added in), with Horace, Alice, Ernie, Pete, and Diane as the beneficiaries of her generosity. Also, good records are not being maintained of these loans or their current balances, and several are not even making any payments to cover their interest, much less the principal of each loan. To his credit, even though Mom is so lax he does not "have" to, Pete, at least is paying her $50 a month on a roughly $19,000 loan, probably not enough to cover even the 8% interest. He's the only one paying anything.
So, the bad news is that, after Mom had insisted I not keep tabs on her loans and loan records, she had definitely not shown self-discipline in this on her own. Hmm. Well, it is her business.
Later, eight of us got together for a great Red Lobster feast. I drove home, getting in about 7:00 this evening.

10/28/09-Wed.-Had a very nice birthday Monday. My brother, Allen, and his family had sent a box of chocolates. Mom had taken me out for an all-you-can-eat shrimp dinner and given me a check. My mother-in-law sent me a couple sipping mugs for tea. Frances outdid herself, taking me out for a couple meals plus giving me a subscription to Netflix and setting the account up online, giving me credit for The Red Book, by Carl Jung, an expensive, in demand special edition, and providing another $166 in Amazon credit (which I shall likely use for war movies and/or foreign films). Wow. So now I am 66. I guess that qualifies for being an old guy. My dad lived another 17 years beyond that point. (I expect I shall too, give or take 17 years.)
This morning, I got up at 7:00 and by 10:00 A.M. was having 3 skin cancers burned off. They will require careful wound care for the next few weeks. A 4th lesion, on my forehead, will be specially removed, via MOS surgery, next month.