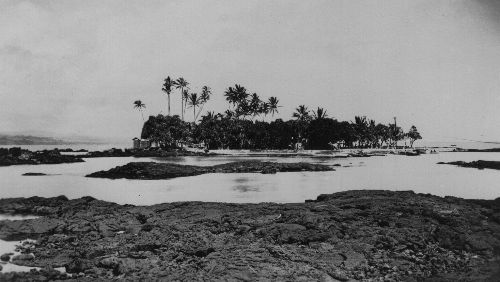 10/18/10-Mon.-Am on my way back from Waco and a weekend visit with my mom. She turned 88 on Saturday. It would be too much to say she is "going strong," but she is doing well for her age. In fact, through last week she was still teaching several aerobics classes (water and chair) a week, driving, shopping, managing her finances, and coordinating a big family reunion that we shall enjoy at Summers Mill resort, near Salado, TX, next weekend.
This visit went fine even though Mom was realizing she has been overdoing it since a couple bad falls while on a trip out to CA a few weeks ago. Only a little activity in the past couple days seemed to wear her out, and, once exhausted, she had a couple troubling episodes of confusion as well.
My nephew, Joel, who rooms and boards at her place while going to school in computer systems security, is concerned, as am I to a lesser extent, that once he leaves for a job, hopefully in the next several months, she may be especially vulnerable, possibly unable to cope well enough on her own. While I think he partly justifies mooching off her by inflating her reliance on him, it is true that at key times when things have gone wrong over the past year or two his help has likely made the difference between her being more independent otherwise and needing to arrange to stay with relatives, call on me to go help her out, and/or arrange for home health care.
When I look at it that way, I see value in her continuing to encourage folks who are out of work for various reasons to room and board there, even if at her expense. Realistically, it is too bad, but far better than having to go up there myself to help out each time or needing to help hire a home health aide for her. Those options will likely become reality all too soon anyway.
Meanwhile, I had a colonoscopy last Wednesday. It was odd knowing all the unpleasantness of the preparations but then, due to a special anesthetic, having no memory of the procedure itself. A benign polyp was removed.
My mother-in-law arrived Friday afternoon, 10/15. She will be staying about 23 days. She and Fran have a lot planned over that time. Mostly, I shall be busy with my own activities in that period.

10/22/10-Fri.-Up at 2:30 AM with a rare (for me these days) bout of insomnia. Cannot relax and get comfortable. Of course, the sleeping arrangements are not the best and feel odd to me, now that I am back in our large bed with Fran, where I must make do with a pile of pillows for my acid reflux instead of the better adjustments I can usually make on the front room sofa. Still, even here with my head propped high on a small mountain of diverse stuffed things, I can normally just nod off. Oh well. May as well read for awhile instead of fighting it.

10/23/10-Sat.-It is the main day of our family reunion, especially in Ernie's honor. Things have, as usual, not gone particularly as planned. Despite this, almost everyone seems to have had a good time, and the celebration has gone quite well. Leila felt she needed to leave early, but that was just her thing.

10/26/10-Tues.-I'm 67 today. As birthdays have gone, this one was low key. Fran and her mom were up in Waco going to the zoo, visiting briefly with my mom, and going to the Summer Palace Chinese buffet near there. They got back about 8:30 this evening. I went to my volunteer session (as a reading coach with second graders) this morning. Tonight, I went to my Men's Group Alanon meeting where we considered how not to be attached to our expectations, not putting conditions on joy or happiness. Awhile after I got home, my tired spouse and mother-in-law watched as I opened their cards and gifts. Puff provided comic relief and other entertainment. I'm reminded oddly enough of a Meryl Streep anti-Vietnam movie from a number of years ago, "The Deer Hunter," in the scenes after the vets had returned home, everyone trying to pretend things were just the same as before the war or were making do with far less than they had yearned for. Of course, that overly dramatizes the situation. In any case, it is no big deal. Everything is fine, and I am content with, even quite appreciative of, the life I have and hoping to be in it for at least one more year, though that too is an expectation and so best dropped.
The session with the kids went well today, perhaps even partly because I had spent very little time preparing for it. Spontaneity seems better than a lot of planning in this kind of involvement.