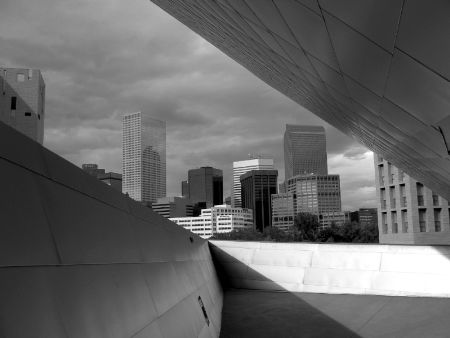 11/1/07-Thurs.-Had my fourth acupuncture treatment this morning, then went to Trudy's for lunch. For the first time in several days, when I woke up I had only minor tendonitis pain. Perhaps the last treatment had "stirred things up" enough that the pain was more pronounced till now.
It may also be relevant that I ate ginger powder on a bagel just before bed last night. Ginger supposedly is a natural anti-inflammatory. In any case, I'll likely continue to periodically take it as well as the acupuncture.
The acupuncturist comes well recommended and with excellent credentials. He believes it best I give such treatments more time and says the atrophy I have noticed in the right wrist is likely due to the cortisone I had in the weeks before going to him, that he has seen among his patients significant muscle atrophy and injection area discolorations from as little as a single cortisone shot.

11/16/07-Fri.-Had my sixth acupuncture treatment this afternoon. Already, with the combination of acupuncture, precautions against aggravating the wrist or thumb problems, and a small daily amount of powdered ginger, the symptoms have resolved to as things were in January, in other words before the onset of acute tendonitis pain. So, I'm quite pleased with the progress. My acupuncture doctor suggest one more session, two weeks from now, and perhaps then only seeing me if other problems develop later. He also advises, though, that for a few months longer I continue to avoid extra stress on the right hand/wrist.

11/22/07-Thurs.-Fran and I drove to Waco last night, after I had gone to my evening literature group meeting.
There were again hassles at the book store, as management for the third time in a row had failed to set up our discussion area or provide books, despite discussing these problems with them following the prior difficulties. Indeed, only the night before, when I was there for my other book group I had gotten new agreement from the staff about a reserved space for us, yet once more nothing was done, and I had to start from scratch with them to get arrangements made at the last minute. Aggravating. I saw the night manager about it, but got the impression he was just humoring me, not serious about resolving the matter. Quite a difference from how things were to be when I discussed them with the customer service rep. last summer, in advance of our groups' transfers from another book store.
Today, Puff, Frances, and I are enjoying the Thanksgiving holiday with Mom, Allen (with his family), and Ron. A cold wave came through yesterday. Temperatures are now comfortably in a more normal range for the autumn season, lower 30s (F) last night, 50s today.

11/23/07-Fri.-Up before 8 AM. A fairly relaxed day. Frances went off to the Waco Zoo and an enjoyable photography venture. The animals were generally frisky from the cold. Almost nobody else was around. The king cobra was especially feisty and did a fully raised and hood-expanded strike stance toward Fran when she appeared by its enclosure to take photos.
Meanwhile, I went with Puff on our morning walk, Ron left and headed back to Austin, Mom got a little more rest, and Allen and his family departed briefly in search of a flea market or thrift shops. Once back from walking, I worked on organizing our financial records.
After the other folks had returned, we had lunch or cleaned up the kitchen, and I played a little with Allen and Nina's kids, Sharon and Seymour. Then Fran and Mom took a nap, Allen and I had some chess matches, Nina watched TV, and the young kids scattered their toys about or fussed with each other.
Allen, Nina, Sharon, and Seymour left about 3:30, and next I took a nap till 6 PM! Evidently I had a little sleep deficit to remedy.
This evening, after supper and another walk with the dog, Mom and I watched several favorite end-of-week business or current events programs while Fran processed pictures on her laptop and Puff took a liking to a big furry stuffed dog that Mom had brought out for the kids. The pooch fell asleep with her head cutely resting on its chest.
Mom and I watched the movie, "Hunt for Red October" late in the evening, while I continued organizing financial records. Around 9:30, Fran left to take her daily shower and get ready for bed. As usual, Mom fell asleep after several alcoholic drinks and while watching TV.
A little later, I watched a terrific old (1946) film, "The Best Years of Our Lives."