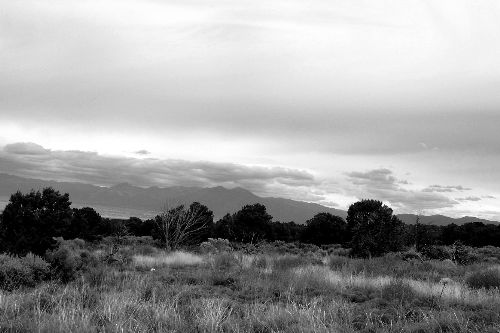 1/4/12-Wed.-Fran, Puff, and I drove to Galveston yesterday. I'm feeling better, through not fully recovered, from the allergy reactions and asthma symptoms that began during the holidays at Mom's place and had became severe enough that I went to the doctor a few days ago. He prescribed me some upper respiratory disease meds (that cost $140 a month, out of pocket!) and said I should take them all the time. (Not likely.) The weather here is great. We walked along the seawall beach as the sun was setting. Also ate at a Chinese buffet place. Problems with our room were aggravating.
Later. Fran says she thinks I tend to romanticize how I think about my trips, so that, even with ones like this, of which nothing especially positive can be noted, I anticipated it fondly for some time beforehand and now shall likely see it in a favorable light when thinking of it afterward, therefore being more likely to want a renewal of such a vacation. She is probably right. I likely am that way, in fact, about many aspects of my existence.
The shower difficulties (broken showerhead, so the water went everywhere in the bathroom) were quickly resolved by the motel maintenance guy this morning.
Fran and I spent several hours at the Moody Gardens aquarium today, then went to Fish Tales, a hole-in-the-wall eatery with inflated prices for not very good food which, however, had at least a nice view of the ocean.
This evening we watched a fun animation movie, "How to Train Your Dragon."

1/5/12-Thurs.-We went over to a beach area we call "the flats" (past the way to the ferry, as one heads north), near the ship channel.
Also went to Golden Corral and, back at the motel room, watched "Avatar." Earlier, Fran had also enjoyed "My Big Fat Greek Wedding," while I did my Alanon prayer and mindfulness meditation (during a bath).