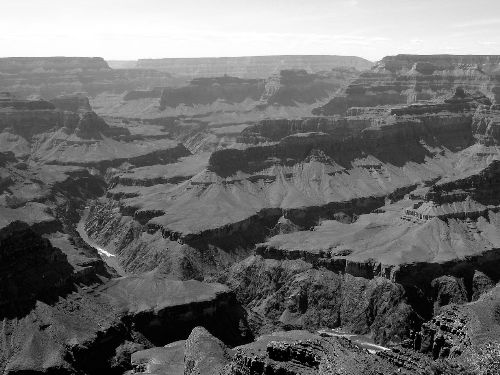 3/12/11-Sat.-Experiencing a headache and toothache, residuals from the recent grinding away of a big portion of a large molar, to make room for a crown. The tooth had cracked and was at risk of falling apart, so this dental procedure seemed apt.
We are enjoying in Austin the kind of gorgeous spring day for which this city is famous among folks who do not live here, yet which is so like innumerable other beautiful fall or spring days as to often be treated with complacence by the long-term residents. "Oh (yawn), another fantastically splendid day this morning. Let's go shopping," folks may say.
I am just like them usually. Yet this morning I went over to the hike-and-bike trail that goes around a portion of Ladybird Lake and checked out a dog from the organization there that is finding adoption households for pets which otherwise would be killed by the "Humane Society." This beast, named "Redford," and I renewed our acquaintance, as I had also walked him a month or so ago. Then he was relatively subdued, but this time he knew the routine and, though weighing probably only about 35 pounds, he pulled a lot and growled at many of the other canines. Sometimes he would dart to the left, sometimes to the right, thus alternately cutting off people who were attempting to pass or tangling my legs in his leash, all but toppling me. Another of his tricks was to lie down in the path, roll over onto his back, and not budge. He did this about eight times.
Still, I actually appreciated Redford and my time with him. I also was pleased with the many blossoming trees or shrubs, the abundance of fowl on or near the lake, a strong cool breeze, and sighting nearby some of my favorable omens, monk parakeets, noisy and cheerful as always.
My friend, Janet, is in town and has for about the last 2-3 months (around five times altogether) suggested we get together while she is here. Each time I say: "Great, if it works out." Each time she has put other activities or people higher in priority, and it has not happened. So be it.
After walking Redford, I drove over to the Whataburger at Barton Springs Road and South First and had a light lunch, then rested in the car a few minutes till my group's meditation room had been opened, and finally meditated with a few others an hour or so, before driving home.

3/19/11-Sat.-Arrived at my mom's, in Woodway, TX, about half-past 11 AM. Her roommate (grandson), Joel, went to one of his Jehovah's Witnesses activities that evening. I took the opportunity of being alone with her to complete my Alanon Step 9 work with Mom. Often a rather reserved person, she did not show much feeling, and yet tears in her eyes revealed that she was moved. This also finishes entirely the Step 9 work I had to do. I have offered to drive her for a visit to either one or both of her granddaughters who live in San Antonio and Plano, respectively. However, it is uncertain when she will take me up on that, and my meeting with her, as well as a written follow-up, amends on this trip suffice in and of themselves.
During some of the time at Mom's, my brother Ron, his daughter, Jane, her mother, Joan, and Ron's dog, Lizzie, also visited. We had a good, if low-key time together.
I worked on my part of Fran's and my monthly newsletters and also took a couple walks during extra time. Then I left about mid-morning for the drive back to Austin.
While we were there this time, Jane told Mom that her older sister, Esther, is pregnant. She and the boyfriend (whom she is thought to be partly supporting, while he finishes up his undergraduate degree say they plan to be married but not until after the child's birth, so she will be able to have the wedding events and pictures without "showing."
Esther is now the office manager for the optometrist's for whom she has been working as an optometric technician. It is a six-day a week job, though, and given her little convenient opportunity for visiting her grandmother as Mom would prefer.
My brother, Pete, told me on the phone during this visit Mom (who is 88) told him a few days ago she had a falling and disorientation spell about a week ago. She said she was on the floor for two hours. Pete thinks some of her offspring should spring for a device and monthly service to alert authorities if she has fallen and cannot get up, since she was not interested in paying for this when he suggested the same to her. I really think that, like whether she drinks enough to often fall, or nearly fall, and be disoriented - as she does - is her decision and not the responsibility of her children any more than it is our duty to pour out her abundant liquor supplies whenever we find them.