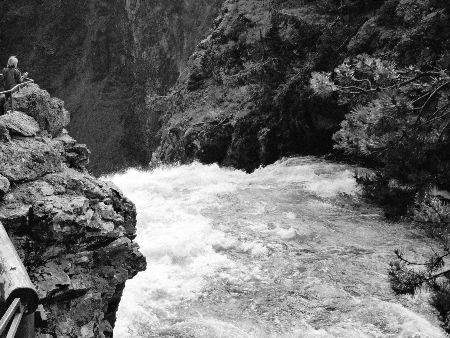 5/2/09-Sat.-Arrived without incident at my mom's at 4:20 this afternoon. We are to see "Brigadoon" this evening at a local theater. My brother, Horace, his wife, Leila, and his youngest son, Keith, are all in the cast, so it should be a fun night.
Earlier today, I had a major meeting with my meditation group's leader, Wendy. It went quite well.

5/3/09-Sun.-Mom and I had a very enjoyable night at the musical yesterday.
Then Horace, Leila, Virginia, Abel, and Keith came over to Mom's for some late snacking. Charley drove over and joined us a little later, after he and some of his friends had ended their own fun evening together. All in all, it was a quite fun and entertaining Saturday night.
I got to bed late. In the wee hours of morning, a cool front arrived and, around 5 AM, we had a dramatic, noisy thunderstorm.
I caught up on sleep better with a morning nap. Then Mom and I went out to eat and next headed over to the Holiday Inn Express closest to her place to check out accommodations and prices. She expects to book rooms for some of the family, for Virginia and Abel's wedding here in Waco next month.
After another nap this afternoon, I took a long walk and saw five rabbits in the nearby park. A kid waving "Hi!" at me there seemed like a positive omen, as I have recently been thinking of adding volunteer work with children to my other activities.