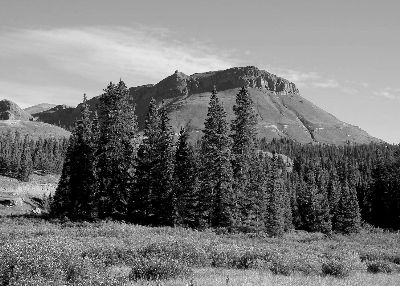 6/12/09-Fri.-Have had several breakthrough dreams lately. Cool!
Stopped in Jarrell, TX, this morning for a break on my way to Waco for a family gathering this weekend and the wedding tomorrow of my niece, Virginia, and her fiancé, Abel.
Last night in Austin we had a terrific, violent, and unanticipated storm that brought us about 2" of rain, small hail, and high winds. Elsewhere in the city there were tornadoes as well and hail up to baseball size.
In Jarrell in the 1990s about this time of year, there was a similar storm that spawned tornadoes, one of which destroyed the small town, razing most of its houses to their foundations, and killing 26 of its citizens. The place has come back well by now.
Fran is busy this weekend playing for the latest Gilbert and Sullivan Society production, "Iolanthe."
Am finishing reading Independent People (for one of my book groups), by Halldor Laxness. This is a great novel, set in Iceland.

6/29/09-Mon.-Took Fran's car in for an oil change this morning. Awhile later, I shall be taking her for a special Mediterranean Buffet lunch, part of her anniversary gift, a bit delayed. We were married, here in Austin, on 6/22/85.
Seventeen years after that, she and I had enough in savings, investments, and my work benefits to both be retired. It could not have turned out that way for everyone, but we had gotten used to keeping our expenses low in the years leading up to ending regular vocations, then have kept them down in retirement as well. Now, despite leaving work much earlier than most and the two recessions whose major effects occurred after we had given up full-time employment, we still have about four times the average financial assets of retirement age folks in this country.
Austin, and the rest of central TX, is experiencing its second drought year along with a long string of 100+ (F) temperature days. I had tried to get new grass going in our yard, to replace much that had died in last year's dry conditions. But all my efforts are really accomplishing are to keep what is already green from dying as well. At least in some of the patches that died a year ago a number of weeds have come up to replace the traditional grass lawn.
Due to an adjustment for acid reflux, I have for about 8-9 months been sleeping on a set of three thick pillows propped up on one arm of the sofa at night, necessarily resting thus alone, though, instead of in the bed Fran and I had shared till then.
It appears at least one of our live oak trees is succumbing to oak wilt. There may be no practical way to save two other live oaks in our yard, and their loss would be a serious deficit, especially when the costs of their safe removal are factored in. Evidently our insurance does not cover such eventualities.
This week, Fran and I are finishing some online galleries of family photos I took a couple weeks ago, at the events surrounding Virginia and Abel's 6/13 wedding.

6/30/09-Tues.-My dream group leader, Sonya, is emphatic that there is "proof" (in people's subjective accounts while under hypnosis, etc., or in newspaper stories of kids "knowing" things from past lives, and so forth) of reincarnation. I was discussing this with a couple folks at the library bookstore today, and one lady brought up a math proof that there could not be reincarnation as it is generally asserted: There are now over 6.5 billion people alive in the world, a figure higher than at any time in our history or prehistory, in fact higher than all the people who lived before combined, from just around a century back and beyond. Where, then, are all the prior lives from whom these billions would have had to have their potential past life experiences, or are we to think that, by coincidence, only those who have had past life regressions, dreams, hypnotic states and whatnot have had prior lives, but that most all the others of us are "new souls" whose past life experiences will only occur in future existences, after this one? To me, this is too great a stretch for any reasonable person. The arithmetic just does not compute.