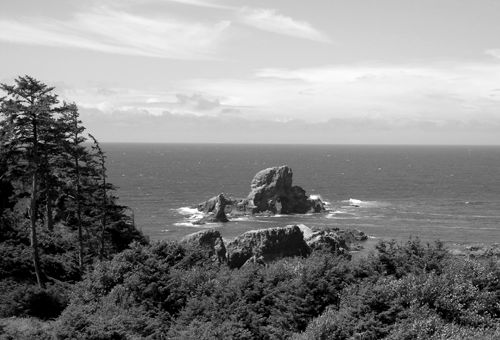 5/19/10-Sun.-Mother's Day-Fran and I showed up in mid-afternoon on Friday at my mom's. It has been a relaxing time of visiting with her, Pete, Allen, Nina, Sharon, Seymour, Ron, and Joel.

5/21/10-Fri.-Got underway from Austin at 10 AM. Temp. 80°F. Odometer reading: 90,400. Headed for Waco and a fried chicken lunch with Mom. My nephew, Joel, and brother, Pete, were also staying with Mom then and shared lunch with us. Then it was on to Ft. Worth and to Allen and Nina's, in the White Settlement suburb, by about 3:30 PM.
Later. Very tired and making silly mistakes, from the fatigue apparently, like leaving the motor running when about to refuel, though I did catch that this time. Several other such incidents. Made it to Allen and Nina' though by the time set for my arrival. A pleasant evening. Seymour, having some dominance issues, thinks he must be in control, then get frustrated and has tantrums when this does not work out so well.
Too exhausted, still, to do various things intended to. Even to get my stuff better organized, much less do Alanon activities, meditation, etc., seems to demand too much energy. Had originally planned, day after tomorrow, to drive to Amarillo from here, an ambitious goal, but perhaps I'll be better rested and able to manage it by then.
If so, the hope is to make it to Taos the following day, ideally then or the next night to call Fran and/or my Alanon sponsors, Stephen and Aurora.

5/23/10-Sun.-Drove from Allen's to Tucumcari, NM, today. It was warm and windy with occasional light showers.
Called my female sponsor, and we talked for awhile.
Hope to reach Taos tomorrow.
Stayed in a cheap motel on the original (and famous) Route 66. It was in an area that now seems virtually a ghost town, with more places closed and/or out of business than open. No restaurants were still operating. I walked about half a mile down the road to a quick-mart/gas station and bought a hot dog for supper, then "chased it" later, in my motel room, with prunes, crackers, and nuts.
My mind has been operating as if with a dead battery again. I forgot to change my watch to Mountain Time, then was surprised that my sponsor was still on the "same" time as I.

5/24/10-Mon.-Have stopped, about noon. Plan next to head north on Hwy. 84 to Las Vegas NM. From there, I'll take Hwy. 518 to Taos. Neither leg of this trip is long in miles, but each may take several hours. They are through mountains, and there is at least 20 miles of construction.
My male sponsor, Stephen, called me back before I had left the motel this morning. We had a good chat, including about our "differences" and now seem to be on good terms again. Tensions had for awhile been higher due to what I perceived as his abusive attitude.
It is very sunny, and also warm and dry, here in Santa Rosa, where I'm taking a break.
12:30 P.M. - Saw my first snow-capped mountains of this vacation.
1:30 - Reached Las Vegas, NM. Weather was cool (elevation about 6500 ft.), sunny, and windy. Like being next to the ocean, but with nearby mountains instead of surf.
5:25 - Still in the mountains between Las Vegas and Taos. I stopped at a scenic overlook. Because in Austin I never have had to wait more than a few minutes, usually only a minute or less, in fact, for my gear shift to be released from "park" when I wish to proceed in reverse or drive, I had gambled that the same would be true on this trip, so I would not have to get expensive work done on the vehicle again, having already once replaced the solenoid motor that supposedly controls that release. It appears, however, that the gamble has gone against me. I've now been waiting nearly 50 minutes for it to be possible to move out of "park." No release (and so no ability to drive on into Taos) has occurred. Hmm. Now my equanimity is being tested. The sun is rapidly going down. It is getting colder, fuel is running out, and repeated attempts to restart the car also do no good with the uncooperative release motor. This could turn out to be an unfortunately dramatic and costly adventure. With depressing clarity, my predicament is becoming apparent. While waiting, I clambered a little down the steep side of this mountain to take a pee behind a pine tree, then slipped several times trying to get back up to where the car sat.
Much later. - Well, I did not have to spend the night stranded on a mountain, but it was a serious and close thing. I could not get the car out of park for an hour and a half. By then it was nearly dark and cold enough for a coat. I drove straight on to Taos, got some drive-through fried chicken for supper, and went to a cheap motel for the night. Looking in the phone book and checking with the desk clerk, I could find no Nissan mechanic in town. My next "major" city on the planned itinerary was Durango, but it is also too small to likely have a Nissan mechanic. So, tomorrow, if I can get the car out of park, I shall do some backtracking and drive to Santa Fe, hoping for better luck with vehicle servicing there. Chances are I shall need a day or two to get this worked out, if I am fortunate. Then perhaps I can resume at least part of the planned trip. Meanwhile, it is best to simply "go with the flow." Happiness, we are told, is not possible if we place conditions on it.

5/25/10-Tues.-Left Taos about 9:30 this morning. At first, there were minor problems getting the car out of park, similar to those we often experience in Austin, but in a short while I was able to shift to drive or reverse. However, I stopped for fuel about 30 miles north of Santa Fe and promptly was stuck indefinitely with the car in park again. Bother! I'm right in the way at a pump, and afraid if I either try to push the car out of the way or get it towed while the gears are locked in park, my transmission will be severely damaged as well. Yet sooner or later the manager of the gas station will likely insist I get my d@#*d vehicle out of the way of his business.

5/27/10-Thurs.-Got the car worked on yesterday. At least for now, the locking in park problem seems to have been solved. Also got an oil change and some other recommended work done on the vehicle. Total charge: $998. My usual cynicism about auto mechanics was confirmed when I checked tire pressures (proper max.: 35 pounds p.s.i.) when I picked up the car; around 40 p.s.i. - all four tires - when they were through with it, though the pressures had been at least 5 pounds' pressure lower when I took the car in. Other small indicators also gave the impression the Nissan service department was more concerned with easy bucks than caring for a customer's transport as if it were their own. Just hope nothing major was done wrong by these yahoos.
On the other hand, looking at the glass as at least half-full, I had been afraid when stuck on the side of a mountain Monday that I might need to have the sedan towed over 100 miles, that the whole business would take several days, and that the total cost might have been at least twice what it ended up being.
In fact, this work had to be done, and the folks I had been to about it in Austin had not known how to correct the problem. Now I am still on schedule, having allowed for a couple extra days in Taos.
This morning, I got underway about 8:30. Saw some spectacular Rio Grande Gorge scenery (mountains, Rio Grande River, etc.) on my driving this AM. Stopped for a snack "breakfast" about 11. I think I have about four more hours of driving ahead of me today.
1:15 - Have stopped in a tiny NM mountain town on U.S. 64, probably a couple hours away from Farmington, for a lunch break. Since the last entry addition, I have gone through a mountain pass (the car now - it figures - seeming to deal with transmission/road incline changes alternately more sluggishly and more abruptly than before the recent work, and it also tends to veer to the right more now, after the "required" Nissan alignment).
Through the top of the pass, there were lots of large snow patches, reminding me of how it had been 25 years ago nearly, when Fran and I had been driving this way on our honeymoon. There were also plenty of fresh, clear, alpine streams.
6:15 - Got into Farmington, NM, and checked into a Motel 6 by 5 P.M. The AC in the smoky "non-smoking" room was barely adequate to inadequate, so I left it on while I went shopping at a local Safeway. Once back, I unloaded what I needed from the car. Since my new transmission difficulties have persisted, I checked the transmission fluid. This was completely fine before I took the car to the Nissan "service" (translation: disservice) dept. Afterward, however, it was substantially low. The service I got from this dealer was good for the locked-in-park problem but apparently deficient, destructive, and even dangerous in most other respects. I wish they were part of the Angie's List ratings inventory I can use, but that's limited to my Austin account area.
So, if not before, once I'm back in a larger city again, Flagstaff, in the next few days (assuming the car's transmission does OK through more mountains between now and then), I shall need to get the transmission level back up and correct this latest repercussion of Nissan's "fixing" of my vehicle. Bother.
Meanwhile, the rest of this evening will be dedicated to various ways to "chill," such as meditation, rest, exercise, reading, etc.

5/28/10-Fri.-Up about 6:30 AM. Before left Farmington, I stopped at a service station and had transmission fluid checked/added.

5/29/10-Sat.-Had a good time at Mesa Verde National Park today. Besides the cool cliff dwellings, etc., I had long viewings up close of ravens and a coyote.

5/30/10-Sun.-Have stopped for lunch in Gallop, NM. It rained a little in Cortez, CO, last night, and they had record low temperatures. At 7:30 AM it was still in the mid-30s (F). (The predicted low there for tonight is 27°F.) The highs, though, are in the 80s here these days.
From Gallop, the plan is to head west on I-40 toward Flagstaff, AZ, though I may not make it that far today.
My health remains reasonably good, and the car is operating well.
Odometer reading: 92,205.
Had a nice chat by phone with Frances, night before last.
As I munch, little sparrows are scavenging scraps in the parking lot, and large ravens have taken over the dumpster's liberal offerings.

5/31/10-Mon.-Memorial Day-Having breakfast in Winslow, AZ. Hope to reach Grand Canyon National Park 2-3 hours after leaving here.