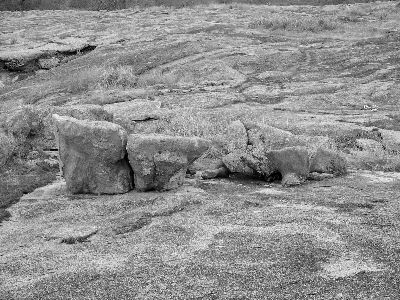 6/4/13-Tues.-Have taken my car in for an oil change, leaving it at Wal-Mart, and have stopped to wait for it at a nearby Chick-fil-A.
Fran and I have switched to her preferred summer schedule, getting up about 6 AM and retiring for the night by midnight. I am not used to it yet. We just began with these times on 6/1. Still feeling quite tired, but hope to get a short nap after returning home with the car.
I asked Eliot, one of the fellows in my Al-Anon men's group, to sponsor me. He accepted. To my surprise, he turns out to have a demanding, directive, inflexible approach to sponsorship, one that is quite religious and oriented toward Alcoholics Anonymous. He insists I do the 12 steps again this time with him, call him daily at specific times, read the rather dated "Big Book" (Alcoholics Anonymous) first, complete a comprehensive, autobiographical form that is to demonstrate how poorly I have managed my life, which he then intends to go over with me at our next meetings (no doubt an opportunity for him to rub in this theme of how "not OK" I am compared with him), and to agree to do "whatever" he tells me as his sponsee.
I have asked for a little more time to consider if I am ready to do that. He asserts that this is just my ego talking, that I am resisting the freedom and recovery he is offering me. I point out that my previous sponsors did not feel the need to have me make such a commitment and that I am uncomfortable with that, wanting more an experienced, supportive friend as an Al-Anon sponsor, rather than a drill sergeant. He maintains this, again, is merely my defensive ego expressing its sickness, but he is there to help heal me. Presumably his own ego is not involved in the interaction at all, though clearly, for my own good as he sees it, this will be a top dog vs. underdog relationship, and I shall not be uppermost in the hierarchy.
My last sponsor was quite directive as well. From my descriptions to them of his method of sponsorship, both my Al-Anon friends Janet and Charlotte had suggested that whatever good I needed from such a rigid technique I had already gotten and it now was time to switch to a less intrusive and potentially abusive sponsor relationship.
I agree, only being unsure, after three choices have not worked out so well, how to go about finding a sponsor who is available, supportive, experienced, and much less directive. Indeed, if I turn Eliot and his approach down, it may have implications for other relationships I had established in the men's group. Still, I ought not go with something (that definitely is not a fit for me) just because it may be inconvenient to do otherwise.
Both this sponsor and my last one were "recovering alcoholics," and these tend, it seems, to be comparatively rigid and dogmatic. The form I had to complete reminds me of the info an insurance salesman or "financial consultant" gathers on someone in order to analyze his/her insurance or money management "needs" before the "professional" offers (sells) the customer expensive services to fix the "problem." Not coincidentally, the Big Book has a section on how to manipulate the "prospect" into accepting AA services. It reminds me very much too of how church folks convince others to join their congregations and to become good, paying, proselytizing true believers. Of course, all this may just be my ego's defensiveness.

6/11/13-Wed.-Am Fran's guest at a community center garden club talk she is giving this morning. Snacks and coffee are included.
Have been pleased with results so far of a diet I began about a week and a half ago. Am down two pounds. It involves limiting myself to 600 calories, more or less, one day a week and to roughly 2000 each of the six remaining days a week.
My quest for a new Al-Anon sponsor has taken some comic and dramatic twists. One mild-mannered seeming gentleman accepted my request that he sponsor me, then turned into a control freak. We went in separate directions.
Then I asked another man, a cancer survivor, yet he turned out to be far more dysfunctional than I am and kept me in our first session (supposed to last 30-60 minutes) for 2 1/2 hours, which he dominated with a rambling self-centered chatter. We went our separate ways too.
My latest candidate was willing enough but very old school and quite inexperienced. It turned out I had called the wrong person having his first name (and we do not use last names, for anonymity). My phone list included only one person with his name, Jack, and I had mistakenly assumed it was the far more experienced member of our group. An embarrassing and awkward error, but I told him I was sorry, that I had intended getting in touch with the other Jack. (Sigh.)