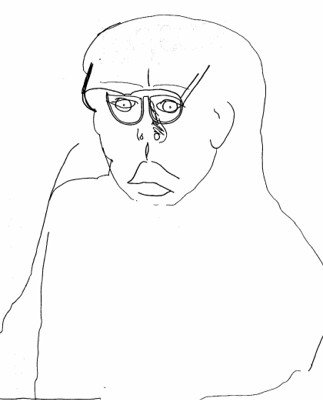 6/1/00-Thurs.-Fran is enthusiastic about starting yet another web site, this one exclusively for her biological topics and where she can join links and rings of web settings catering to other gardening and related hobbyists. More power to her. It appears we'll have at least five or six sites before we are through, maybe more!
This evening I am once again battling the karmic and real fleas that have plagued, off and on, for over two months. Next, shall try using hot salt water spray on them, in hope of decimating their eggs, after both aerosol petrochemical spray and 10% Sevin dust were ineffective against these "super-fleas."
Frances is having a nuisance battle of her own. The school system where she has been teaching private lessons (in coordination with the school administrations and band directors, who are supposed to send her monthly checks for her services) is about $2000 in arrears. Bother!
Frances saw a large healthy gecko on the house above the front door last evening. He looked gorgeous. She took his picture.
I just finished another entertaining Lawrence Block mystery book, A Ticket to the Boneyard, one of his more dramatic, less humorous yarns. Need now to pick out a new sleuth tale.
For all my surety about the nature of things, I must leave plenty of room for the experience of ecstasy, the appearance of magic, or the miraculous.

6/7/00-Wed.-Have been having neat dreaming in slumber-land; but I cannot describe anything about it by now. I'm simply left with the impression that I saved the world, made love to a dozen beautiful women, won the biggest lottery in history, finished medical school (and saved mankind from all diseases and genetic monstrosities), blasted my way past the light barrier, and, in the process, discovered a couple hundred fabulous planets where my offspring could multiply ad infinitum.
Speaking of blastoffs, the count-down has begun: it is now less than twenty-two months till I can leave my dear ol' state employ.
During my recent visit in Houston, with Mary, Jim, Pete, and Molly, the subject of religion reared its thorny head. I opined that it would be nice if we could just forget everything we ever heard about belief systems and, still knowing, otherwise, all that we do now, start from scratch to come up with intelligent spiritual truths, or at least what passes for them among the faithful.
But then I remembered that folks of faith tend to live longer than those who don't. Maybe we could all just take a pill that will make us devotional and trusting that there is a purpose and plan for each and every special one of us and a deity personally involved in all our goings and comings, but without inciting us to messianic zeal or to dogmatic, fanatical condemnation of our fellow men and women for feeling about things the slightest bit differently than we do. Maybe someday.
Then we can get all Zazen-like enlightened over sunsets, smelly puke, precious moments with our dogs, spouses, kids, navel-lint, fingernail clippings, freshly-spewed sperm, flatworms, rotting teeth, hangovers, the sheen on the surface of our car's leaking oil puddle, and so forth, not to mention (please do not, I hear you mumble...) light coming through stained glass, magnificent, choral music, bloody wine, fleshy wafers, miracles, mayhem in the name of the god on our side, and so forth.

6/8/00-Thurs.-My mom was in, despite her age of nearly seventy-eight, for new carpal tunnel release surgery this week. She notes some improvement, but the healing and possible nerve regeneration are expected to take considerably longer than if she were much younger.
Mom is a marvel, a millionairess, a water-aerobics instructor with classes usually three to five times a week, a parent to eight, grandparent to a good many more, etc.
Have been having weird pains and/or numbness in my fingers and thumbs of late. As the reader may recall, I'm trying to guess if they are from diabetes, too much use of the computer, or what. My mom thinks it's "or what" and that I have carpal tunnel syndrome, just like she did from about my age on. Fran is the one who really is bothered by CTS, though. Compared with her, my difficulties are minor.
6/9/00-Fri.-A terribly frustrating day, one of the type that, in earlier times, led me to wish for a great blizzard, so that I might simply walk off into it, never to return. Suffice to say I'm not well placed in a job that requires I accept the judgments of small minds, who repeatedly offer incorrect instructions, resulting in delays and ill-feelings that in most other units would never arise.
At least, once again today, I did get more cases out than I got in and did some meditation. The quality of that latter experience was, however, among the worst in a long time, as I kept mulling over how I had been "wronged" by the present manager and yet must just "take it." How easily I have forgotten the insight that nothing is worth our getting upset! The best I can say is that, before I got up from sitting, there was also some decent physical relaxation.
Bizarrely, I am reminded of a perhaps amusing circumstance back in the very early 1970s, when, for several months, my nine years' younger brother, Ralph, was rooming with me in a two-bedroom apartment near the University of Texas campus, where I was belatedly trying to finish up my undergraduate degree. He had recently "dropped out" of the same school with all "Fs," like me (several years earlier) not having yet figured out what he was trying to do there.
He had not taken the interest in meditation that he would later, and, indeed, knew very little about it. Arguably I still know little about it now. But I was in the habit then, under the influence of Harry, Dr. Harold Pearl, my mentor from California, of taking about twenty minutes a day out for meditation.
However, I could not seem to relax enough for it to do me much good. Ralph and I, in our sibling rivalry ways, would often have rousing intellectual tussles, sometimes very emotional ones as well. And from this discord I would retreat to my bedroom for a period of sitting on a favorite cushion. After about five minutes of twisting and turning, trying in vain to get comfortable in at least a half-lotus position, my mind still racing about this way and that, I would frequently get up in disgust, open the closet door, retrieve a big bottle of wine, fill a mug, and down it in two or three quick gulps, with almost instant effect.
Sure enough, when, fifteen minutes or so later, I rejoined Ralph, amazingly innocent of my imbibing habits and knowing only that I had gone in there to meditate, all he saw was that I now was much more mellow and friendly. He decided there really must be something to this meditation stuff!
Within a few weeks, during his independence and adventure quest to a then little developed part of Hawaii, he committed himself to meditation in a most admirable and focused way, never wavering from this till the day he died. Indeed, ironically, he became an inspiration to me of a true meditator. And the courageous way he faced a painful, humiliating death from brain cancer, about nineteen years later, was a noble example to many who knew and loved him.
Today we received a great deal of rain in several new storms. There was minor flooding in our neighborhood. We already have scores of tadpoles in the larger of our ponds. Now we also have at least one male toad out there again serenading for more females to come visit that beautiful watery site and share with his their gametes.
6/10/00-Sat.-Up about 7. Off before 8 with Fran and Pepper for I.H.O.P., where Fran enjoyed a filling break in her fast and I had the standard capillary-buster breakfast of eggs, sausage, pancakes, syrup, butter, and coffee. Mmm!
Next, with Pepper getting more and more excited, we drove on over to Zilker, where Frances took pictures of flowers, snakes, etc., while Pepper and I luxuriated in the Saturday morning sauna, Austin style, walking four miles at a brisk pace through the jungle-like mugginess of the park in summer after heavy rains. Along the way I saw the surging Barton Springs Creek in flood, lots of squirrels, noted also by the mutt to her frantic delight, many puddles and ponds all over the soccer fields, and, for the first time there for me, I actually spotted a clear, fossilized dinosaur print, in an open area of limestone rock. Alright!
On the way home I dropped off some cleaning. Back at our place, the skies were still overcast, with more rain predicted; and there were radio reports of a wall, like advancing armies, of storm clouds heading north toward us. The so-called "tropical rains" of the last few days apparently have been generated by some interesting activity - though short of a hurricane - in the Gulf of Mexico. We have gotten three or four inches of precipitation out of it. Our third of an acre is completely soaked.
Fran is busy taking lots of new photos of the property's freshly cleaned flowers.

6/12/00-Mon.-The Jack Palance character, in the movie "City Slickers," tells the Billy Crystal character that it is important to learn to do just one thing really well in life. As another diarist pointed out recently, Billy Crystal's character comes back with the funny line, paraphrasing, "Yes, but which thing!?" Our fellow journalist points out that this is not just a funny piece of dialogue, but potentially a key to enlightenment, to making our existences worthwhile and meaningful. I asked Frances which thing she would choose. Her instant reply: "To be happy." A fine answer for her, though for me it probably does not work. I tend to ponder matters awhile before coming up with some conclusion. My solution to such a query is likely to be a little complicated. Should I learn how, and so get ready, to die? (After all, we all must do it, sooner or later. We would normally do a lot of planning before a major trip. Can there be a more significant one than this? 2. Shall I devote the rest of my life to serving others in some simple but useful way? 3. Might I become a true spiritual devotee? Perhaps Fran and I should reverse roles on this issue! She could think it through for a change; and I could for once dispense with all that thinking and just get on with life. What if the Beatles were right in their song "Imagine?" Are the existentialists correct?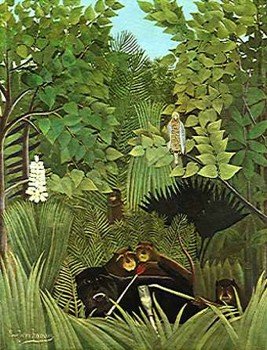 6/13/00-A rather ordinary day. Got my four cases cleared at work. Did my meditation. Whereas yesterday the meditating was "easy," with a sense of centeredness, several interesting experiences, and a feeling of deep relaxation, this evening it was "hard," with tension, fatigue, a sense of stress, and much distraction. Meditation, like the stock market, is almost never the same one day to the next and is not bad because one has a down day. It is just a long-term process, one that generally yields benefits if one stays "invested," without concern over one day's "performance." Still, the seemingly easy days are certainly more enjoyable.
Today another colleague left our state job. The "old-timers" like myself, who've been there many years, are dwindling to a not so precious few. The fellow who departed this afternoon had been with the state for about 27 1/2 years and was a favorite of our division, knowing everyone by name, who always, or almost always (except, for instance, after his father had just died) had a smile on his face, an upbeat way of relating to others. An inspiring guy. The folks gave him a touching roast that brought tears to his eyes. Introspective introvert that I am, I greatly envy his energetic, friendly way of relating, even as I realize I have fine qualities too. (He is the quintessential extrovert.) He shall be missed!
My finger, and now also toe, pains are persisting and, in the last two or three days, even significantly increasing. This has me breaking open my medical references for another stab at self-diagnosis, always risky business. It probably is time to arrange another kind of medical appointment.
6/17/00-Sat.-We have been having a number of cloudbursts lately. One of my colleagues, who daily gives me her garden report and is quite proud of her green thumb, to the degree that she cultivated her whole front yard and planted it with vegetables, had a huge live-oak tree adjacent to one side of the rows. Then this great plant was struck by lightning, and most of it apparently died. She failed to get it cut up and carted away, and, in her last report, yesterday, she informed me that almost the entire tree had fallen smack into the garden, destroying half of it. Oh well! At least she was not weeding there it at the time.
Friday I saw a large hawk on a dead tree near where I work. It was being harassed by a pair of mockingbirds from a nearby grove, but stoically enduring their dives. I also saw a killdeer during my morning walk around the parking lot. A few days ago my morning had been brightened by the sighting (and hearing) of another couple monk parakeets.
I am, over the last couple weeks, and especially in the past two to three days, having some very disconcerting joint pains, even some difficulties with ranges of motion as well, particularly in my hands. Bother!
This past week my dermatologist gave me a thorough, head to toe, viewing, after which she pronounced me free of further cancer.
Meanwhile, the state has failed to renew the contract with our HMO. Who knows what sort of medical care or which doctors we shall have after August when the current contract expires? We have yet to receive that information.
Fran was, this week, very sweet about a new development with my car: the "headliner" plastic covering inside the cab, normally attached to fiberglass or styrofoam between it and the metal top of the auto, had come loose. The glue that held it apparently had melted in the Texas heat over the past decade that I've had this vehicle. A couple weeks ago the liner began to fall down. On Thursday it became a real nuisance, flapping about my head as I was driving, necessarily with windows open, for I lack air conditioning in my cheap car. She made calls to locate a specialist in headliner repair or replacement while I was away at work yesterday.
Today we drove over to a headliner shop (with me thinking nostalgically, on the way over there, of "head shops" from the 60s and early 70s) and left the car for about four hours, returning for it about 11 AM, by which time the problem, as if by magic, was neatly, efficiently, and completely fixed with a fabric replacement of appropriate color. Great!
Till then, though, my work-, health-, and transportation-related array of problems this week, in my usual sleep-deprived delirium, reminded me of another several days, about two and a half months ago, when everything seemed to be going wrong at once.
A few days before, I had regretfully consented to having a fiber optic tube/scope passed through my nose, down my throat, and briefly into my windpipe so a possible lesion could be checked out, after I had had laryngitis for a month. I was "prepared" for the kind of news that one can expect in a movie like "Terms of Endearment," though I do not think anyone is ever really ready for that kind of information.
This was not the first such time of suspense of this kind, but a far more legitimate and serious-seeming one than after I had been constipated for several days and told Fran it was time we made a will (smile).
In the more recent instance, it turned out some of my asthma inhalant medication had been irritating the pharynx. No cysts. No lesion. No cancer. No hits. No runs. No errors. No horrible death assured in the imminent future.
I enjoyed a solid two days of good health before a food poisoning or 24-hour flu bug episode hit Fran and me at the same time. It put things in perspective. Never assume! Take nothing for granted. You could be sick as a dog or simply deceased at any moment.
By Friday of that eventful week, I was almost recovered from a canine mother degree of illness. That evening I discovered a termite infestation in the house. At first, we were told, it would take the overworked exterminators another eight days to do anything about them, while the grubby hordes continued to "chomp, chomp, chomp."
Nonetheless, by a stroke of luck, Frances was able to cajole the insect professionals into sending someone out the very next day, on an "emergency" basis, to look at the termites. He looked. He sprayed, with a normal, tiny aerosol can, like we could get at the grocery store, and went away. First, though, he said there really was nothing more he could do, but that when the folks came a week or so later they would begin the necessary jack-hammer excavations into our foundation, in search of the hungry critters and a more efficient means of speeding them into the next world.
That evening, I was beginning to relax. I took a long, hot bath. I even meditated for awhile: "um..." "um..." "um... Frances, do you know what that little thing in my bathtub is? I don't think it was there before."
"Put on your glasses, Phil! That's a crack. Your bathtub is broken and leaking gallons of water into the walls or whatever!"
"um...!"
We called the bathtub people who said, more or less: "It will cost a big fortune to replace the tub and redo the bathroom, with a barely acceptable guarantee, with meanwhile a thorough mess having been made of the decor, caulking, grout, tiles, shower stall door, etc. Or, for just a small fortune, we could spot-fix the crack or hole or whatever you've got. It might work. It might not. Not much guarantee. You take the risk."
When could they get to it, we asked?
"In a week or two, longer if you want a whole new tub. Or, you could put it in yourself. Whatdayasay!?"
We arranged a time and they would take a look. Maybe a spot-fix, maybe a whole new west end to the house...
I was feeling better about things again.
Next, I had jury duty, Rent-a-juror @ $6/day. (You're not really needed at that casework job, anyway, and, what-the-heck, the files can just keep piling up while you're away.)
Yet all the inconveniences and nuisances, even the blaring of a neighborhood rock band, the din of a couple hoodlum teenagers racing up and down our residential street with their "off-the-road" vehicles, even a couple days of feeling sick as a very nauseous dog, are so pale by comparison with what I thought I might hear when I had that fiber-optic exam, but didn't, that I'm cool. This is life, warts and all! And, by golly, for the moment at least, I'd much rather be among the living, with such hassles, than take my chances with whatever is the alternative.
This afternoon I found myself laughing over a collection of aphorisms attributed to Mother Theresa, though I do not believe they were intended to be jokes. They just seem so right, I had to laugh with joy. It may have been the closest I could come at that instant to a religious experience, but it seemed, the rest of the day, that I had had a small window open, and things are good. They just are. It is fitting that "American Beauty" won the best picture award, for, quirky as it is, the film's message about the beauty in ordinary things, the capacity to find love and contentment in the mundane everydayness of existence seemed, for just a little while, so cool. (Off my meds now, so I'll be back to normal soon, I'm sure!)
It rained a lot more today, and Frances and I enjoyed a very nice love-making this evening.
Last night the Baltic Buzzards rehearsed at our house. Pepper had a fine time. The rest of us, right after the music, had another ice cream social (Mmm!), and Sam showed us, on the computer, some of the kind of web-work he does for the university.
6/21/00-Wed.-Am changing my number one task target during working hours, since the concentration primarily on four case clearances/day results in lost time searching for such cases, when they're not yet necessarily ready. The new guideline: each regular shift, before all else, I'll simply assure that the five oldest pending cases are completed with necessary definitive action, up to and including finalizing case clearances. Once this is accomplished each shift, I shall work in accordance with the then highest pending priorities.
As of tomorrow at about 4 PM, Fran and I have been married for fifteen years. Despite my feelings about a not so wonderful job, this period compares quite well with other, similar intervals in my life. I should let Fran speak for herself, but doubt, except for the natural drags of aging and career responsibilities, that this has been too onerous a time for her either.
On Sunday, 6/18, we went again to Zilker Park. Pepper and I walked around once more, while Fran concentrated on her usual photo snapping and seed gathering. This time she also brought back - er, stole - a water lily, which is now doing very well in our second pond. I looked again for dinosaur tracks, finding three definites and two maybes.
Over the just past weekend, partly in honor of Father's Day (6/18), we put out our latest edition of "Wagnerian Express," including a tribute to my dad's father, and to his skill as an investor, starting with next to nothing, before the Great Depression, and ending with about one and a half million dollars, though he had never earned over $200 a month.
At times my thoughts turn morbid. (Fran would say at times they turn to other things but that thoughts of death, to quote the song, "were always on my mind.") The other day, driving home, with the rush hour road-ragers of the Ben White speedway in full, psychotic tilt, it occurred to me that at any second I could be snuffed out in some minor cataclysm of thrashing and screaming metal, as the vector of one vehicle's motion intersected, at approaching uncontrollable speed, that of another, so that my spirit then might rejoin the worthy band of good souls I had known before, friends, relatives, and even Maharaj Dayal Nam Ji, all of whom had gone ahead of me into that land from which there seems to be no return.
Well, if so, so be it, I thought. But, chances are, I must sojourn here for yet awhile, and let the incursions of nature on the mortal frame have their way with me, willy-nilly.
The U.S. Army, after Truman fired MacArthur, toward the end of the Korean War, had little love or respect for its Commander-in-Chief, however much MacArthur may have deserved his fate. So, when I was among those at Fort Sam Houston required to appear in dress uniforms and to march about the parade field in front of the installation Commanding General (and his aides, visiting civilian dignitaries, and the press) on the occasion of Truman's death, there was first a long delay before the marching music or taps would start, followed, at great length, by the majestic strains, blasted out across the grounds, of "Que Sera Sera." Anyway, for me as well, when my time comes, what will be, will be. But I'd just as soon not have that as my funeral dirge!
We are glad to be a little over half-way through another week. Frances is enjoying having most of her summer off. Today she and some friends, from one of the schools where she teaches, went on a San Marcos River canoe trip, taking Pepper too and also having a picnic lunch. They had a great time, despite having "tumped" over once. (Everything went into the water; but only Pepper's short leash, not her walking one, was lost.) The fun was also in spite of numerous log-jams and the water being lower than at any other time Fran had been on that run. She brought back another water plant and some mosquito fish for our larger pond.
Early this week we received still more rain, with thunderstorms on Monday. We have finally received plentiful moisture. Our lawn is growing by inches a day.

6/22/00-Thurs.-Happy 15th anniversary to us! Also on this date, sixty years ago, France fell to Hitler's Germany, near the beginning of World War II.
The celebrations (of our anniversary, not the fall of France) began with a great dinner at West Lynn Cafe. It lived up to our expectations. We came away feeling satiated and content.
On our way home, we saw a night hawk.
Pepper, not at all exhausted from the river adventures yesterday, is impatient for someone to do something with her tonight. So, in a few minutes we'll go for a two-mile walk, though this ol' overstuffed bod really does not feel like it!
I did finally get a response from Mary. It seems more likely than ever now that I'll be visiting in Houston over the weekend of 7/15-7/16, when Jim will be performing. My mom will be in town then as well.

6/23/00-Fri.-Another workweek is at an end. On the way home, while waiting for a long line of traffic on Hwy. 71 to move forward a bit, a flock of eight raucous, upbeat-sounding, bright green monk parakeets flew over. They were, for me, at once a high moment in the otherwise dreary commute and a reminder that there are means to soar above the ordinary circumstances of this existence. I love such glimpses, like all too brief peeks through cracks in the universe, windows onto the ever-surprising, spontaneous natural world, giving vicarious release from our so terribly regimented and "civilized" lives.

6/24/00-Sat.-Last night I awoke inwardly screaming from a night thriller which I at once mercifully forgot. I do recall my depression, from the evening before, and from proofing the next chapter (IV) to add to my online journal, from "First Steps," back about 5/72, twenty-eight years ago. For all that time past, I am still deeply remorseful for having let Lizzie out, when this favorite feline, looked after on behalf of some friends who were vacationing, was unfamiliar with my apartment and, after awhile, never came back. Down the decades, I am haunted by Lizzie's ghost, for having failed her, her owners, and, in a real sense, also myself, in not being a better, more responsible caregiver. These were days when I was trying, and failing, to give up alcohol, with which I had at least a problem. This is no excuse. I should have made a sandbox in my pad for Lizzie and never let her, outside, out of sight.

6/25/00-Sun.-Jim's eighteenth birthday. It is, I believe, also the 50th anniversary of the start of the Korean War (still not officially ended). Within the past week or so, Britain's Prince William, almost as well liked as his mother, Diana, turned eighteen. Speculation is high that he may be named the new King of England, and so, perhaps, restore the prestige of that country's monarchy which, certainly, his father, the official heir apparent, Charles Windsor, could not do.
Frances and I did more celebrating yesterday evening of our 15th wedding anniversary, after I had made a whirlwind tour of South Austin shopping centers, and after, in the morning, some hassles over getting her car inspection completed. We both seemed pleased with the gifts exchanged. As usual, Pepper also was extremely enthusiastic. She knows all about gift-giving and opening presents, and begins jumping about and howling in anticipation when she catches on that there is an impending party. The fact that she gets wrapped treats at such times may have something to do with her eagerness and how much she gets into the occasion. She is a cute little beast!
Yesterday afternoon, Mom called with the news that my cousin, Stephanie, who lacked just one month being my age, died earlier this month, on 6/13. She was cremated and her brother, my cousin Conrad, and parents, my Aunt Kim and Uncle Randolph, had arranged a very private memorial service. I wish I had known earlier. Besides the death itself, it is such a sad thing, as if she were an outcast, about whom the less known, the better. But I suppose the real reason we were not till now notified was simply that her aged parents are so disabled that dealing with the matter, even privately, was probably as much as, or even more than, they could handle.
Stephanie was, by chance, born on the other end of the intelligence bell-curve from myself, not that I am any genius! But while my capacities are somewhat above average, hers were in the retarded range, as if, when we were still in our mothers' wombs, the Fates declared that we must balance each other out. I spent a lot of time with her when growing up. We were good friends. And it always struck me how arbitrary a thing that she had Down syndrome and I had more favor in my chromosomal blueprint. It could just as well have been the other way around.
This morning, Frances and I went for an early walk in the Barnes and Noble area and saw six deer, some very close, especially when, disturbed by us, they raced across a road, from a field off to our left, to one on the right, in the process going right in front of us as fast as they could tear. Pepper was almost beside herself with excitement! We also saw a flock of scissor tail-flycatchers, something we had never witnessed before. There were five or six of them together.
To complete the latest phase of our anniversary celebrations, we went to Landry's for a seafood supper during their "happy-hours." Delicious food. Also, we got our favorite table there, which overlooks a part of Town Lake where a bit of land juts out, near a creek, and where a number of birds and other creatures tend to gather. This time we saw, quite near our overlook, a night heron and a great blue heron as well as an enormous snapping turtle.
Tonight, I gave Frances her massage; and we watched a videotape of "Surviving Picasso," an interesting and titillating film. We were, unfortunately, too tired, hot, and overfed after our good eats trip to feel particularly responsive to the sensual suggestions on the screen.
6/26/00-Mon.-Tonight, after some strenuous exercise, to work off some of the emotions and tensions indicated above, and following my daily meditation, Fran and I watched a video comedy called "Little Voice," which proved quite entertaining.

6/29/00-Thurs.-So far this week, each day at work has been a new chapter in a book called "Purgatory" or even "Hell." Today, for instance, was the latter. And, for all the frustrations, the sense on leaving at the end of the shifts was that little had been accomplished, that, despite my best efforts, I had just gotten further behind.
Then, on the way home, puzzling over what had gone so far wrong, it finally occurred to me that, apart from the usual big and little hassles of a challenging bureaucratic state job, I had forgotten my own earlier advice: to accomplish one taskeach day. In this case, I was to simply assure, at some point in the shift, definitive action on five of the oldest pending cases (or until caught up). If I had done that one thing on a daily basis, I would, by now this week, have completed the immediate concerns on twenty of the most important cases! Instead, I tried to do too much, could not keep my priorities straight, and wound up once again overwhelmed by all that has not been done.
So, tomorrow, it's back to the drawing board and to the vital one thing I need to finish during my eight hours of daily state service, trying, then, not to worry about anything else pending until after that has been completed.
At least, at home, I am still sticking with one thing: my daily meditation. It may not always involve the best quality sitting. But it is better, and I am better, to have at least done it. Sometimes I really feel rewarded during this time as well.
Last night, we got together with Matt, one of our Baltic Buzzards friends, and his wife, Glenda, for an early celebration of his birthday. We had a good visit and plenty of fine food at Buffet Palace, a Chinese restaurant at Anderson and Hwy. 183.
Just before bed, Frances and I got an e-mail from her folks that Fran's dad, Mike, who had a heart attack and bypass surgery ten years ago, has had new advancement of his coronary artery disease. He is to have a stent procedure (an angioplasty) tomorrow.
I continued my "unwinding" tonight during a long walk with Pepper, a hot shower, and meditation.
My joint problems, especially in the hands and wrists, are persisting. I am now doing "OT" (occupational therapy) exercises to try to keep from losing significant strength or range of motion in these sore areas. Simply doing cursive writing is painful.